Welcome to Woman Crush Wednesday!
This week, join 97.9 The Hill's Ali Evans for a conversation with Nikke Parker, a teacher and cheerleading coach at Chapel Hill High!
Parker is a graduate of UNC-Greensboro, and she's been teaching for 14 years — and a coach for six of those years! According to her, teaching is often a high-stress job, but the potential for ongoing creativity and the opportunities to positively influence young lives more than makes up for it. That potential to influence, however, also carries a weight of responsibility.
"I actually heard it before in teaching philosophy," said Parker, "[The idea of] a 'growth mindset' about your child. And that often means that in addition to their accomplishments, there will also be falters and there will be fears — and the ability to allow to allow your student to learn from difficult times, even though you often nurture and want to shield them, it's important that they learn through trial and error."
Listen below for the full conversation between Ali and Nikke, and check back next Wednesday for another introduction to some of the most amazing women in our community!
---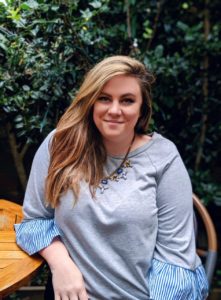 Join 97.9 The Hill's Ali Evans every Wednesday for another edition of "Woman Crush Wednesday," a three-minute weekly recurring segment made possible by Mosaic Comprehensive Care that highlights motivated women and their impact both in our community and beyond. If you'd like to nominate so meone to be featured on WCW, email ali@wchl.com
Podcast: Play in new window | Download
Subscribe: RSS