Welcome to Woman Crush Wednesday!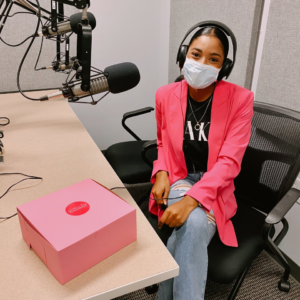 This week, join 97.9 The Hill's Ali Evans for a conversation with Alexandria Marrow, owner of Sweets by Alexandria! After building her bakery on "a love for sweets, a desire to foster community and a passion for spreading joy throughout the world with every bite," Marrow also has to balance running her business full time with being a student at North Carolina A&T.
"I would say that time management and sacrifice have been the two biggest things for me," said Marrow. "I realized that owning a business and being in school full time that there are some things I'm just not going to be able to do. That's okay, because I'm running a full time business — and so, for me, that has kind of meant that my experience may not be the typical college experience that most people have. [But] it's completely worth it."
Marrow uses her passion for sharing in her baking business, taking the personal aspect of creating something sweet and using it to spread joy through baking.
"Whenever I'm baking, I'm baking with the intention of sharing what I'm baking with others," said Marrow. "Whether it's my loved ones, my customers, my friends. That's the same reason that they buy the cupcakes, usually it's that they want to share it with someone."
Listen below for the full conversation between Ali and Alexandria, and tune in next Wednesday for the next WCW introduction to another amazing woman in our community!
It costs $0 to retweet a Black owned-student owned business. My next customer could be on your tl. 🥰🧁 pic.twitter.com/NHIqd9iCH2

— Sweets by Alexandria (@SweetsbyAl) August 19, 2020
---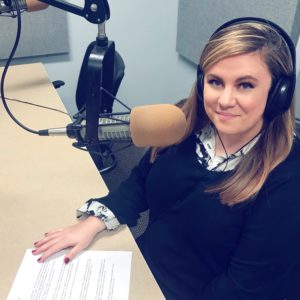 Join 97.9 The Hill's Ali Evans every Wednesday for another edition of "Woman Crush Wednesday," a three-minute weekly recurring segment made possible by Mosaic Comprehensive Care that highlights motivated women and their impact both in our community and beyond. If you'd like to nominate someone to be featured on WCW, email ali@wchl.com.
---
Chapelboro.com does not charge subscription fees. You can support local journalism and our mission to serve the community. Contribute today – every single dollar matters.
Podcast: Play in new window | Download
Subscribe: RSS