Welcome to Woman Crush Wednesday!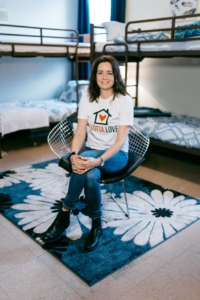 This week on Woman Crush Wednesday, join Ali Evans for a conversation with Lotta Sjoelin — the founder of A Lotta Love, an organization that redecorates and re-imagines spaces in homeless shelters through donations alone in an effort to help women and children feel more comfortable and secure.
"There's ample research showing how your physical space affects your emotional health," said Sjoelin. "And what I saw at the shelter here in Chapel Hill was just devastating to me."
According to its website, A Lotta Love transforms local shelters by "creating dignified, safe and emotionally inspiring spaces." The organization also attempts to raise awareness of homelessness and empower communities to transform these shelters to benefit the families temporarily living there.
"A lot of these families, women and children walking through the doors at our local shelters, they are scared," said Sjoelin. "There's a lot of shame of fear in homelessness, and these families have been through a lot of trauma. Most of them suffer from PTSD. They expect shelters to look very institutional, depressed, broken, and sometimes even prison-like – so, for them to come in with that fear and then being introduced to a home-away-from-home, a fully furnished space where they can feel safe and where they can stay for a longer period of time to build themselves up and heal … it's a reason to stay."
You can listen below for the full conversation between Ali and Lotta below — and check back next Wednesday for another introduction to some of the most amazing women in our community!
---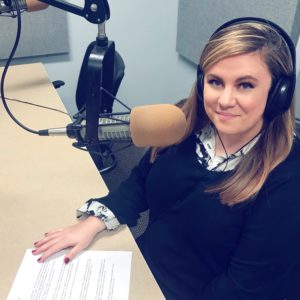 Join 97.9 The Hill's Ali Evans every Wednesday for another edition of "Woman Crush Wednesday," a three-minute weekly recurring segment made possible by Mosaic Comprehensive Care that highlights motivated women and their impact both in our community and beyond. If you'd like to nominate someone to be featured on WCW, email ali@wchl.com
Podcast: Play in new window | Download
Subscribe: RSS