Welcome to Woman Crush Wednesday!
This week on Woman Crush Wednesday, join Ali Evans for a conversation with Carrie Brogren — the woman who started the Chapel Hill-Carrboro Foodies Facebook group, which recently expanded to a whopping 1,500 members!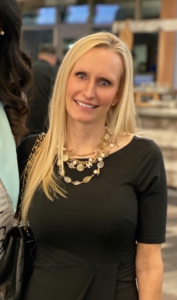 "A couple of things sort of came together to create the foodie group," said Brogren. "I just created the foodie group so that we could talk about restaurant news, share recipes, that sort of thing … By creating this group and encouraging members to post their experiences, you're doing a lot for local businesses in a really authentic way. We're creating relationships with local businesses every day."
With the holiday season upon us, it's important to remember to set aside time to spend with loved ones — after all, some of our most important bonding moments can happen over a table.
"My family has, you know, traditions that we do every year," said Brogren. "We bake cookies, like the snowball cookies that my mom made for me when I was a kid. I also like to support local businesses and do some sort of holiday-themed event … We're in a unique place where Chapel Hill has so much to offer in terms of food and beverages."
You can listen below for the full conversation between Ali and Carrie below — and check back next Wednesday for another introduction to some of the most amazing women in our community!
---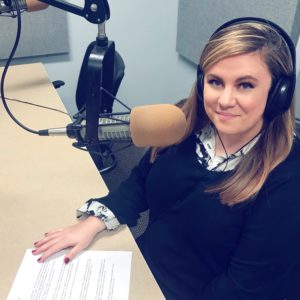 Join 97.9 The Hill's Ali Evans every Wednesday for another edition of "Woman Crush Wednesday," a three-minute weekly recurring segment made possible by Mosaic Comprehensive Care that highlights motivated women and their impact both in our community and beyond. If you'd like to nominate someone to be featured on WCW, email ali@wchl.com
Podcast: Play in new window | Download