Aubrey Williams
Position: General Manager – listener, wrangler, planner, thinker, strategist, and overseer of things (radio stuff, people, items, ideas).
Describe Yourself: I'm originally a city girl, born and raised in Washington DC, but I have found my home here in Chapel Hill. I heard someone say once, "I wasn't born in Chapel Hill, but I got here as fast as I could." This really resonates with me, because I can honestly say that I have never felt more at home anywhere. I came to the radio station in 2003 and I love my job and the wonderful staff at 97.9 The Hill/Chapelboro. In addition to my work family, I have my own family. I am the proud wife of Justin R. Williams and proud mother of our son, Fox R. Williams. This works out perfectly, because the number three is, and has always been, my favorite number.
Favorite Song:  Most people who know me know that The Smiths is my all time favorite band. But choosing a favorite song out of all of the songs in the world is SO HARD. What constitutes a favorite? For me, it is probably something that a) I never tire of and b) consistently brings the same amount of joy it did from the first time I ever heard it. For The Smiths, some faves are: Stretch Out and Wait, Cemetry Gates and Vicar in a Tutu. I am a music lover and I am constantly discovering music that is new to me and falling in love with bands. Email me if you'd like a list of more recent faves!
---
Aaron Keck
Position: Host of This Morning with Aaron Keck, 6-9am weekdays on 97.9 The Hill!
Describe Yourself: I've been here at 97.9 The Hill WCHL since 2010, and still loving it every day. I was born in Lansing, Michigan (go Michigan State!), got my Ph.D. in political science from Rutgers University, moved to the Triangle in 2008 for a postdoc at Duke, and fell in love with the area immediately. Now I get to go on every day and talk about local news, sports, issues, and music with some of the smartest, funniest, most influential folks in town. (And I also teach American Government at Durham Tech, when I'm not on the air.)
Fun fact: I got the job at WCHL by doing comedy in the local improv scene. True story!
Favorite Song: I have a lot of favorite songs, but since I host our Live & Local local-music hour every weekday at 6 pm, I have to go with my favorite local song: "Gravy" by Phatlynx!
---

Nicki Morse
Position: Program Director / Host of Music and Morse. I create and maintain on-air programming plus music and entertainment during your workday!
Describe Yourself: I grew up in Hillsborough and went to Orange High School. I've been in broadcasting since 1991! I've been able to interview a lot of celebrities over the years – James Taylor, Bonnie Raitt, Donnie Osmond, and Paul McCartney just to name a few. Fun Facts- my parents met at UNC, I have driven across the country, and my daughter was a Carolina Hurricanes Cheerleader/Dancer!
Favorite Song: Elton John "The Bitch is Back" cause it's a "Bitchin'" song!
---

Aaron "AJ" Johnson
Position: Production Director and Edgy Night Guy
Describe Yourself: Appalachian State graduate. Been on the radio for seven years which is around 1/6th of the time that Ron has. So I've got that going for me which is nice.
Favorite Song: Anything ACDC; It's all great so why choose one?
---

Victor Lewis
Position: Digital Content Editor, Weekend Host, Man-About-Town and All-Around Cool Guy™
Describe Yourself: Victor Lewis is a writer. He was born in Kannapolis and grew up in Pittsboro. He came back home to the Piedmont in 2012, and currently resides in Durham. He enjoys tackboard, V-necks, Crispix and impermanence. All of his drinks must have an odd number of ice cubes, and he is actively trying to do less. For more information, do not call or text him.
Favorite Song: His #1 most played song on Spotify is Flamingosis' "Brunch at the Bodega"
---

Jada Jarillo
Position: Marketing and Operations Manager. I coordinate major station events and promotions, and assist with administrative tasks like processing payments and payroll.
Describe Yourself: I was born and raised in Western North Carolina where I grew an appreciation of small sleepy towns and mountains views. After attending Appalachian State I lived in Guadalajara, Mexico for a year where I taught ESL. I have lived in the Triangle Area for the past 10 years starting in Raleigh and slowly migrating to Hillsborough. I have a beautiful, energetic young son and a cranky and sleepy old cat. I have worked for 97.9 The Hill and Chapelboro.com since Fall of 2015!
Favorite Song: "Never Going Back Again" – Fleetwood Mac
---

Anna Griffin
Position: Art Director – I do art and stuff. Anything and everything from Graphic Design, Social Media Marketing, and helping Jada with whatever she needs!
Describe Yourself: Oh boy, here we go again. I am a recent 2019 graduate of UNC-Chapel Hill/UNC School of Media and Journalism. I am a "horse girl" by nature and have ridden since I was six years old! I have a two-year-old black labrador/boxer mix named Birdie and she is my world. My older sister and I were born in Knoxville, Tennessee but grew up in Chapel Hill from the ages of 10 and 12. I am a big rock 'n' roll fan and concert junkie – I constantly pick Ron's brain for song recommendations and he pleasantly humors me.
Favorite Song: This question is mean! I'll just say some of my favorite artists: Bastille, Gorillaz, Greta Van Fleet, Palaye Royale, The Jacks, Led Zeppelin, Lime Spiders, Mondo Cozmo, The Black Keys, Joywave, Beck, Mötley Crüe, KALEO, and Bob Seger! Just to name a few…
---
Kenny Dike/Sir Kenneth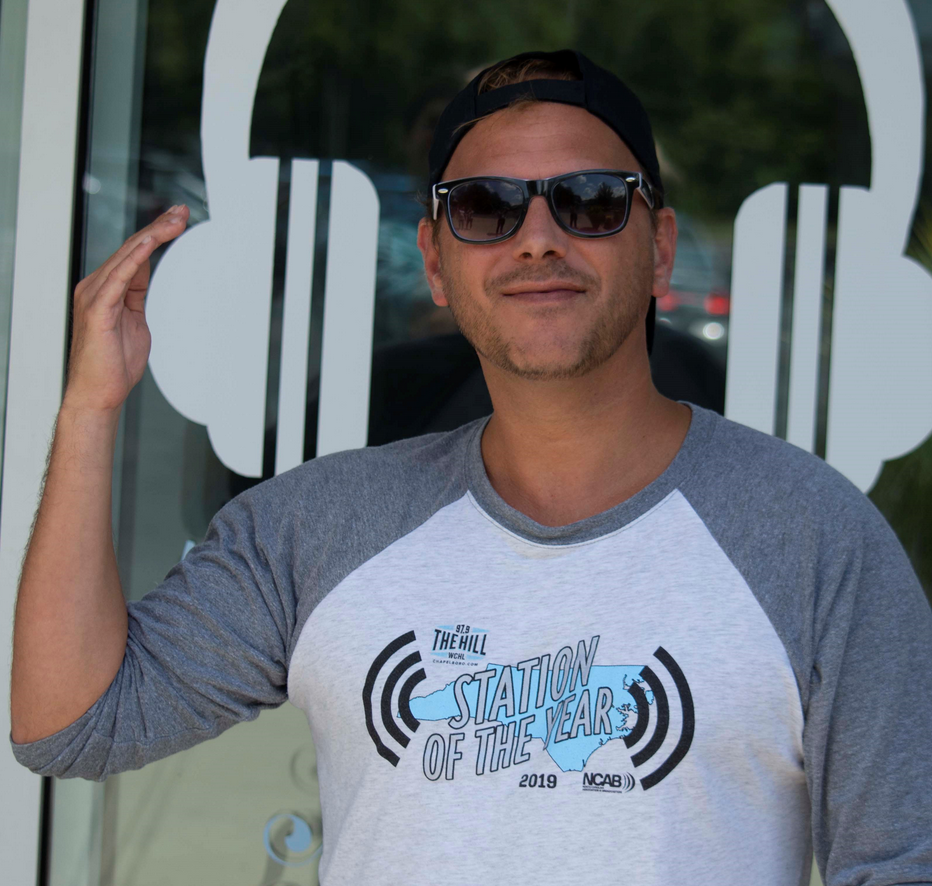 Position:  Radio Broadcast, Billing, & Sales Operations Manager. Also #ContentTeam and #ITKenny

Describe Yourself: 5'10, Blond Hair, Live in Historic Downtown Hillsborough,  UNC alum. Philosophical statement – Muse should be a way more famous band then they are, like a top 5 house hold name kind of famous.
Favorite Song: "Son of A Bitch" – Nathaniel Rateliff
---
Ali Evans
Position: Senior Account Executive and Host of Woman Crush Wednesday. Our 97.9 The Hill & Chapelboro.com team is awesome and I'm so lucky to work with each and every one of them!
Describe Yourself: I've lived in Chapel Hill since 1993 and absolutely love everything about this town. I have degrees in Anthropology & Sociology from Appalachian State University where I fell in love with the town of Boone, and my amazing husband Brian. We live in Mebane with our dogs, Cooper and Cameron, and cats, Brooke and Dexter. Personally, I think there's room for more furry friends. Brian disagrees.
Favorite Song: Anything by Eric Church. Also, Try a Little Tenderness by Otis Redding, simply because of Duckie's dancing in Pretty in Pink.
---

Tracey Himmel
Position: Account Executive
Describe Yourself: I'm a busy wife, mother of three and athlete! I like to run half marathons and do triathalons so I can eat all the buffalo wings and chocolate I want. Proud Boston College Carrol School of Management Alum.
Favorite Song: Whenever God Shines His Light by Van Morrison or anything by U2!
---
Brighton McConnell

Position: Host of News on The Hill and News Director: I report and manage the news content for both Chapelboro.com and 97.9 The Hill.
Describe Yourself: I was born and raised in Brevard, North Carolina, before moving to Chapel Hill to attend UNC. As a broadcast journalism major, I was very involved with Carolina Connection and competed in the Hearst Awards National Championship for Journalism. Following graduation, I joined 97.9 The Hill before being promoted to News Director in December 2019. In my free time, I enjoy watching movies and podcasting about them, playing disc golf and visiting the mountains!
Favorite Song: Hmm… could I just say all of Taylor Swift's '1989' album or Kasey Musgraves' 'Golden Hour' album as my favorite song? I'll just go with theme song instead, which I'll say is Redbone's "Come and Get Your Love."
---
Elle Kehres
Position: Assistant News Director.  I work to bring the community their local news and turn quality stories on local government and new development daily. I take a special interest in members of the community who are researching and educating in the mental health field!
Describe Yourself: I have lived in array of places, starting from my roots growing up on Guam – to my adolescence in California – to the culture shock that was southern Georgia – before settling in North Carolina. I had a quick hiatus studying and then living in England before completing my studies at UNC Chapel Hill and graduating with a broadcast journalism degree in 2018. My love for radio began in England where I had a instructor that worked for the BBC. I love the ability to tell a story with just sound – how we can focus on people's words and not get distracted by the pretty pictures. I had a quick stint working in the TV industry in Charlotte but quickly returned to my radio roots, coming back to Chapel Hill and starting at 97.9 The Hill in January of 2020. I am thrilled to be working for The Hill and am excited to keep telling YOUR stories!
Favorite Song: My theme song is currently "Swing Low" by The Kooks. This changes every few years. My past three theme songs have all been Kooks songs. I saw them perform in their native home of London back in 2015 and that was probably the peak of my life.
---
Jack Carmichael

Position: Programming and Content Coordinator. I manage the WCHL & Chapelboro social media platforms, produce on-air content, and fill in as a guest host on our music shows every now and then.
Describe Yourself: Carolina born and raised! Growing up, I lived in Charlotte, then Davidson, and finally settled here in Chapel Hill. I decided to stick around in the Thrill to attend UNC, where I double majored in classical voice and media production. I graduated in spring of 2019 and joined the team here at Chapelboro a year later. In my free time, you'll find me writing music, obsessing over Spotify playlists, and playing Quiplash with my girlfriend.
Favorite Song: It's no fun to pick just one, so here are a few! My all-time faves include "What A Fool Believes" by The Doobie Brothers, "Kate" by Ben Folds Five, and anything off of Revolver by The Beatles. More recently, I've been headbanging to "LAX" by Vulfpeck, "Dragonball Durag" by Thundercat, and the City Pop album by Benny Sings.
---
Ava Pukatch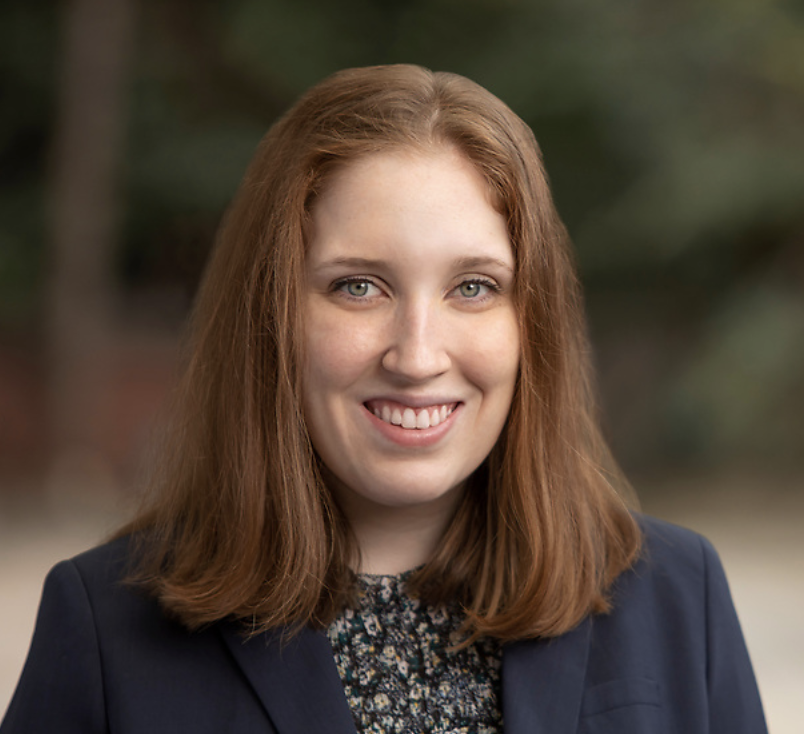 Position: Reporter
Describe Yourself: I'm a UNC '22 student studying journalism (with an interest in radio and broadcast) and political science. I've lived all throughout the East coast in Connecticut, North Carolina and Florida. I do reporting and producing for Carolina Connection and Carolina Week and love to tell stories. I'm also a theatre nerd so you can catch me working on shows throughout UNC.
Favorite Song: Shake it out by Florence and the Machine or anything Taylor Swift!
---
Ben Rappaport
Position: Reporter. I strive to give quality and comprehensive local news for Chapelboro.com and 97.9 The Hill.
Describe Yourself: I am currently a UNC journalism student. I have been reporting and producing for Carolina Connection for about three years. I have a passion for audio journalism and the power of stories to make society more informed. My love language has always been acts of service, I get to scratch that itch here because I see journalism as a public service to my community. I love working for The Hill and can't wait to keep giving you all the news you need to make our community a better place.
Favorite Song: "Big Girls Don't Cry" by Fergie. If you don't like it, then you've got some straightening out to do.
---