97.9 The Hill Featured Chapel Hill Area Summer Camps
---
---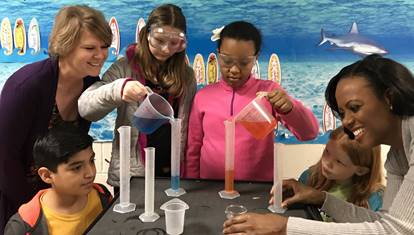 Two North Carolina certified K-12 teachers, one English/science teacher and one Spanish/French teacher, are offering five weeks of private home-based specialized summer camps. Each week will include a daily field trip, games, a literature circle and a science project or hands-on activity. There are only nine spots available each week!
Ages:
Rising 3rd – 7th graders
Dates:
Week 1: July 9-13 Outdoors and in the Water
Week 2: July 16-20 Out and About in the City
Week 3: July 23-27 From Farm to French Table
Week 4: July 30-Aug 3 Going to Spain
Week 5: Aug 6-10 Let's go to France
Cost:
Week 1: $275
Week 2: $500
Week 3: $400
Week 4: $450
Week 5: $450
Contact:
rebeccasoular9@gmail.com
phedoraj@gmail.com
Located in Lake Hogan Farms. 
---
Chapel Hill Gymnastics, the community's newest and largest gymnastics facility is offering summer camps. Your children ages 3 and up will learn new skills, make new friends, get exercise, and have fun! These camps take place in their climate controlled gymnasium located at the corner of Eubanks and Millhouse Roads.
This summer, they're offering themed camps, including Aloha to Summer, Zoo Spectacular, Karate Kid, Beach Fun, Treasure Island, Wild Wild West, Sports, Jungle Safari, Island Explorer, Mystery Week, and Under the Sea.
Click here to see the summer schedule and to register online.
Ages: 3+
Dates:
June 10-14: Aloha to Summer
June 17-21: Jungle Safari
June 24-28: Wild, Wild West Camp
July 1-5: Beach Fun
July 8-12: Sports!
July 15-19: Dinosaur Dynasty
July 22-26: Under the Sea
July 29-August 2: Karate Kid
August 5-9: Mystery Week
August 12-16: Zoo Spectacular
August 19-23: Treasure Island
Cost:
Full-day: $48/day or $240/week
Half-day: $36/day or $180/week
Contact: (919) 942-3655
Chapel Hill Gymnastics
7405 Rex Rd, Suite 207
Chapel Hill, NC 27516
---
---

Full day and half day camps with activities including outside hikes, arts and crafts, competitions, board games, swimming, special guests, field trips, sports, and community projects. Themed and sports camps are also available all summer long!
View the Winter-Spring Program Brochure including summer camps to find the perfect fit for your child!

Ages:
Day camp options available for rising 1st-5th grades and rising 6th-8th graders
Themed and sports camps options available for ages 5+
Dates:
Weekly sessions begin as early as June 17th and end as late as August 23th.
View program brochure for more information.
Cost:
Prices range from $100-$180 per week depending on camp
Contact: (919) 968-2784
Town of Chapel Hill Parks and Recreation Department
200 Plant Road
Chapel Hill, NC 27514
---
---
Community Chorus Project and UNC's Department of Music, enrolling young people who love to sing for intensive, fun and skill building summer camps. Register now to audition. Details at Community Chorus Project dot org.
Summer Recording Workshop
This summer, 35 talented high school singers from across the Triangle will create a unique chorus that sings a cappella arrangements of contemporary pop and indie rock. Participants record in a professional studio, work with a NYC based voice teacher and producer, make a music videos, and perform at The Cat's Cradle on June 28. In previous summers, students have received accolades from R.E.M., Ray Davies of the Kinks, David Byrne of Talking Heads, and St. Vincent for our versions of their songs.
Ages: Grades Rising 9-12
Dates:
Auditions – April 27th
Workshop – June 23-28 from 10 a.m. – 5 p.m.
Cost: $485
*Scholarships available
Contact: (919) 428-1597
Community Chorus Project, LLC
314 Johns Woods Road
Chapel Hill, NC 27516
---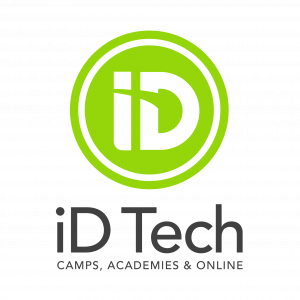 Kids and teens ages 7-19 learn to code, design video games, mod Minecraft, create with Roblox, engineer robots, print 3D characters, work with AI, build laptops, and more! Your child can explore a prestigious campus, make new friends as they master new tech skills, and join a community of 400,000 alumni. Held at UNC-Chapel Hill, NC State, and 150+ universities nationwide.
Ages:
iD Tech Camps Ages 7-19
iD Coding & AI Academy Ages 13-19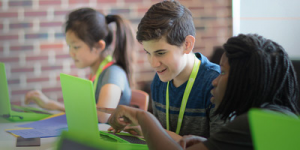 iD Game Development Academy Ages 13-19
Dates:
June- August (They vary by course and location)
Cost:
Please check the website as prices vary on course and location
Contact: info@iDTech.com or call 1-888-709-8324
---
Kidzu is offering half-day themed summer camps all summer long, and registration is now open!
Themes this year include Pirates and Princesses, Earth Explorations, Lights! Camera! Action!, Tiny Tinkerers, Kids in the Kitchen, Shipwreck Island, Superhero Extravaganza, Bees Bats & Butterflies, and Spy Academy.
Ages: 3-5
Dates:

June 3-6: Bees, Bats + Butterflies
June 10-14: Kids in the Kitchen: 5 Senses
June 17-21: Tiny Tinkerers
June 24-28: Superheroes in Training
July 8-12: Kids in the Kitchen: Food Around the World
July 15-19: Lights, Camera, Action!
July 22-26: Pirates and Princesses
July 29- Aug 2: Kids in the Kitchen: Meals, Meals, Meals!
August 5-9: Guts, Goo, and Gross Science
August 12-16: Crazy Chemworks
August 19-23: LEGO S.T.E.M. Explorations
August 26-30: Tiny Tinkerers
Cost:
Prices range from $165-$190 depending on camp and Kidzu membership status
Contact: (919) 933-1455
Kidzu Childrens Museum
201 South Estes Drive
Chapel Hill, NC 27514

---
---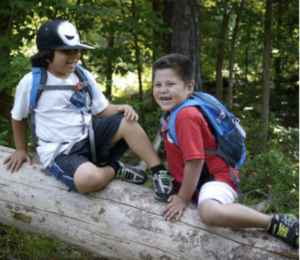 Learning Outside offers week-long outdoor summer camps. Each camp is led by experienced, knowledgeable naturalists, artists, and educators, with a low camper-to-instructor ratio of 5 to 1.
Camps run from 8:30 a.m. – 3:30 p.m. and cost $325/week.
All 9 summer camps include work in the learning garden, arts and science activities, and caring for our chickens and goats.
Online registration for Summer 2019 camps opens at 1:00 p.m. on February 5. Click here to register!
---
---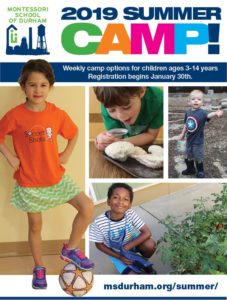 Montessori Children's House of Durham provides a quality, safe and fun summer camp experience for your child. With options for children aged 3 -14 including Art, Nature Exploration, Soccer, Cooking, Aerospace Engineering and more, MSoD has a summer camp experience your child will love.
Weekly half day or full day camp options for children 3 -14 years.
Many camp options for children including theater, soccer, tennis,
painting, pottery, LEGO and more, Montessori School
of Durham is an AMS and SACS accredited school for children
18 months – 6th grade located at 2800 Pickett Road in Durham.
Call 919-489-9045 to schedule a private tour.
Contact: (919) 489-9045
Montessori School of Durham
2800 Pickett Road
Durham, NC 27705
---
---
Science is an adventure – an amazing opportunity to explore the world around us. Children naturally love to explore our world, and Summer Science Camps at Morehead Planetarium and Science Center are the perfect way to encourage your child's curiosity and intellectual growth in a fun, nurturing environment.
Morehead members are eligible for early registration, and receive a 10% discount on each camp. Become a member today!
Camp registration is online – register for camps and "sign" camp agreement and release forms electronically.
Ages: Grades K-8th
Click here for more information on the following Summer Science Camps!
Grades K-1
Space Cadets
Dig It
Insect Investigators
H2O and You
Magic Tree House® Explorers
Brain Games
Grades 2-3
Insides Out
Coding 101
Eco-Adventure
Music Marvels
Inventors at Play
Star Stories
Grades 4-5
Oceanography: Marine Mysteries
Engineering: Lego Robotics
Electrical Engineering: Going Green
Biology: Animal Oddities
Astronomy: Interstellar Voyage
Sciventures for Grades 6-8
SciVentures: Colonizing the Galaxy
SciVentures: Drone Zones
SciVentures: ER
Contact: (919) 843-7334
Morehead Plantarium
250 E. Franklin Street
Chapel Hill, NC 27514
---
In Nature Explorers Summer Camps at the North Carolina Botanical Garden, kids discover the wonders of the native plants, animals, and habitats of North Carolina through hands-on outdoor exploration, games, stories, arts/crafts, and more. Camps take place on the grounds of our beautiful campus, featuring native plant gardens, nature trails, ponds and stream, and LEED-certified Education Center. All programs offer a balance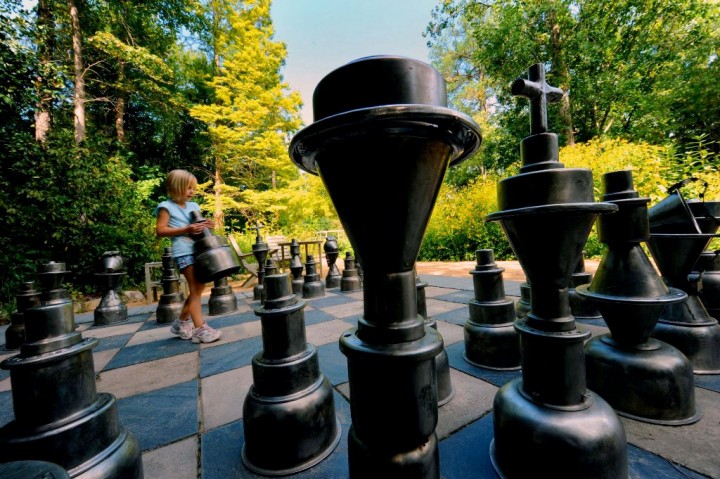 of in-classroom learning and outdoor field experiences taught by experienced educators, certified in CPR/First Aid, and supported by teen volunteer Counselors-in-Training (CIT).

Ages: 4-10
Dates: June-August
Cost: $130 to $285 depending on length of program and NCBG membership status
Contact: 919-843-8524
Please note: We are currently accepting waitlist registrations only for our 2019 camps. Learn more and join the waitlist here.
North Carolina Botanical Garden
(919) 843-8524
---
Theatre Quest is an exciting program for rising 6th–rising 9th graders that offers week-long camps for aspiring actors and interested youth to study a variety of theatre disciplines and train with professional theatre artists.
Camps are MON–FRI, 10:00am–5:00pm.
Early drop-off available at 9:00am is $25/week and $45 for 2-week "Make a Play" camp.
Early drop-off is free of charge to UNC and UNC-CH employees.
All camps end with a Friday performance sharing for friends and family.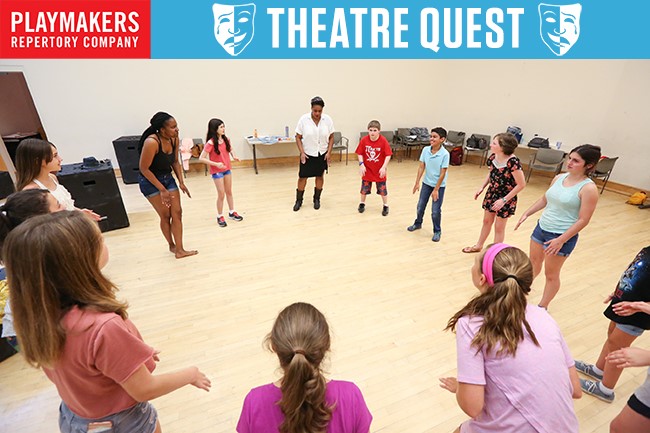 JUNE 17–21                   Principles of Acting
JUNE 24–28                   Make Them Laugh
JULY 1–12                      Let's Make a Play    (TWO WEEK CAMP, no class July 4)
JULY 8–12                      Introduction to Stage Combat
JULY 15–19                    Musical Theatre I: Solo Showcase
JULY 15–19                    Acting the Fight
JULY 22–26                    Musical Theatre II: Show Stoppers!
JULY 29–AUG 2             Musical Theatre III: Get the Part
Cost: $325 ($625 for 2-week "Let's Make a Play" camp)
To register for classes, fill out the Theatre Quest Registration Form.
For details on each class and instructor bios, visit https://playmakersrep.org/syc.
For more information about registration and scholarships, contact Jeri Lynn Schulke at jschulke@email.unc.edu.
---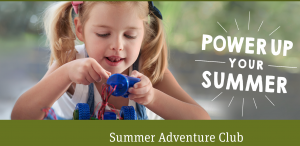 This summer imaginations take flight with STEAM (Science, Technology, Engineering, Arts and Math) based engineering design challengers, new discoveries, outdoor exploration, and more. Fun for ages 5-12..
New adventurers and old friends power up imaginations with fun experiences and exciting activities like building robots, creating digital art, taking on engineering challenges and playing sports.
Camp Themes: Get a Move On, Crack the Code, What Floats Your Boat, Ultimate Design Challenge: Community Park for Your Primrose Friends, Give it New Life, Set it in Motion, Take the Stage, Deep Sea Adventures, Blast Off!, What a Catch, A Leg Up and Swing into Action
Visit www.PrimroseSchools.com today to enroll!
Contact: (919)441-0441
Primrose School of Chapel Hill at Briar Chapel
81 Falling Springs Drive
Chapel Hill, NC 27516
---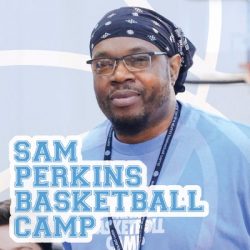 The administrative staff has more than 55 years of experience in athletic conference/camp planning, financial management and student development. The coaching staff has a wide range of basketball experience; from high school coaching to NCAA tournament exposure to NBA playoff experience. We are committed to instructing each camper in the fundamentals of the game.
Participants will focus on improving their skill set by learning and playing in an intensive, yet enjoyable five-day camp.
Ages: 8-16
Dates: Monday, June 24 – Friday, June 28
Where: East Chapel Hill High School, 500 Weaver Dairy Road, Chapel Hill, N.C. 27514
Cost: $295 per camper
All campers are asked to wear appropriate basketball playing attire: rubber soled shoes and socks, shorts and a t-shirt.
Visit the official website for the Sam Perkins Basketball Camp for more information!
---
Our specially designed camps take your kids to Rock Star status in a matter of days. We combine individual and group lessons to achieve progress quickly, culminating in a live performance on Friday afternoon!
We welcome students of all abilities and no personal instruments are required. Camp runs Monday-Friday 9:00AM – 3:00PM.
Ages: Rising 2nd – Rising 12th Graders
Dates:
Purchases required to enroll

Guitar Building and Jam Camp
June 10, 2018 – June 14, 2019
$650
Have a young rocker who wants to learn more about the guitar? This camp is the perfect way for them to spend a week this summer! Campers will get to build their very own electric guitar or electric bass, and learn more about how to solo and jam with others throughout the week as well. Family and friends are invited to attend a jam session on Friday afternoon where our campers will showcase their new skills. Families will select a JBass, PBass, 5 String Modified Bass, Strat Style Guitar, Tele Style Guitar, or a Flying V Guitar for their camper to build and take home at the end of the week! Camp is best suited for rising 6th-12th graders.
Rock 101: Imagine Dragons
June 24, 2018 – June 28, 2019
$500
Rock 101 Camp is the perfect introduction to live performance for young rockers. This week's focus is Imagine Dragons, and it's sure to be a hit!
Superhero Jams Camp
July 8, 2018 – July 12, 2019
$500

Superhero Jams Camp will have your rocker ready to save the world with a top-notch soundtrack!
Rock 101: One Hit Wonders
July 22, 2018 – July 26, 2019
$500
Rock 101 Camp is the perfect introduction to live performance for young rockers. This week's focus is One Hit Wonders, which is the perfect way to learn several different styles of rock music!

Emo Camp
August 5, 2018 – August 9, 2019
$500
Campers this week will learn about the roots of the Emo genre, and learn hits from some of the well-known bands.

Rookies Camp
August 19, 2019 – August 23, 2019
$500
Does your young rocker love music? Look no further. Rookies Camp will have them feeling like a rockstar in one short week.
Contact: (919) 338-1011
School of Rock Chapel Hill
1500 North Fordham Blvd.
Chapel Hill, NC 27514
---

The ArtsCenter's ArtsCamp & Summer Youth Workshop program offers full and half-day programs for artists entering grades K-12 in a wide variety of disciplines. Small classes, taught by professional artists with a focus on skill building and creative expression, are the hallmarks of our camps. We offer both visual and performing art camps every week of CHCCS summer vacation.
ArtsCamp Pricing  
One-week half-day camps (except week of July 1-3)    Public $170, Patron $155
Week of July 1-3 (no camp July 4 or 5)   Public $102, Patron $93
Two-week half-day camps (except Ceramics B) Public $340, Patron $310
Ceramics B (two weeks, includes week of July 1-3) Public $272, Patron $248
Friday, July 5 MiniCamp (grades K-8)      Public $43, Patron $39
Summer Youth Workshops Public $155, Patron $155
July 1-3 Summer Youth Workshops Public $93, Patron           $93
Contact: Please direct summer camp questions to Natalie Rambaldi, Youth Education Coordinator at nrambaldi@artscenterlive.org
The ArtsCenter
300-G East Main St.
Carrboro, NC 27510
---
The Hill Center is pleased to offer a range of programs for students in the summer.  Students do not need a formal LD/ADHD diagnosis to attend any of our Summer Offerings. The recommended application due date is March 1, but applications will be considered after this date if spaces are available. Since these programs fill up quickly, applying as early as possible is encouraged. Tours and information sessions are available throughout the school year. 
Ages: 5-18
Hill Lower School Program
The Lower School Program provides five weeks of daily instruction in the areas of reading, written language, and math. Modeled after the flagship Hill School Year curriculum, this academic summer program uses research-based methodologies and individualized multisensory instruction, delivered in a 4:1 student-teacher ratio by caring, expert educators. Students are assessed at the start of the program, and throughout, to ensure we are meeting the child where they are. Program features include meet and greet with Faculty, open house, written progress reports, and parent conferences.
Grades: Kindergarten – Rising 6th grade
Dates: June 24 – July 26, 2019; 8:30-11:30 a.m. (closed July 4th and 5th)
Cost: $2850
Locations: The Hill Center in Durham and Ravenscroft in Raleigh
Contact: Wendy Speir, admissions@hillcenter.org or (919) 719-7545
Note: Returning families do not need to apply. Reenrollment information will be distributed soon.
Hill Middle and Upper School Program
The Middle School Program immerses students in a thematic study of reading and writing strategies (comprehension, analytical and creative composition), math concepts, and executive function study skills. Instruction focuses on teaching students to summarize and analyze novel content, research topics and develop character sketches, use technology to engage in hands-on projects and research, participate in real-world math projects, and take notes, organize, and prepare for tests. This five-week program is designed to provide an academic boost for students seeking remediation in these core areas. Small-group (up to 5 students) and large-group instruction is utilized, as well as a team model to foster collaboration skills.
Grades: Rising 7th – 9th grades
Dates: June 24 – July 26, 2019; 1:00-4:00 p.m. (closed July 4th and 5th) 
Cost: $2400
Location: The Hill Center in Durham
Contact: Sara Miller, smiller@hillcenter.org or (919) 719-7547
Note: Returning families do not need to apply. Reenrollment information will be distributed soon.
Hill Tutoring
Classes for HillMath, HillRAP (Reading), HillWrite, Keyboarding, and Executive Function Study Skills are typically offered.  Individual tutoring is also available. For information about our tutoring offerings, contact Anna Smith at asmith@hillcenter.org or (919) 489-7464, ext 2.   
The Hill Center
3200 Pickett Road
Durham, NC 27705
---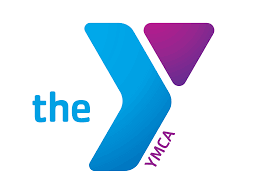 Chapel Hill – Carrboro YMCA is offering the Specialty Camp and Day Camp this summer.
The Specialty Camp combines the best of traditional day camps and time spent focusing on new and different activities.
Ages: Rising grades 1-6
The YMCA Day Camp connects kids with new friends and finding new passions. Through sports, swimming, crafts and fun games, our counselors teach lessons like caring, honesty, respect and responsibility.
Ages: Rising grades K-8
Click here for more information on Chapel Hill – Carrboro YMCA Summer Camps!
Contact: (919) 442-9642 or Randy.Smith@YMCATriangle.org
Chapel Hill – Carrboro YMCA
980 Martin Luther King Jr. Blvd.
Chapel Hill, NC 27514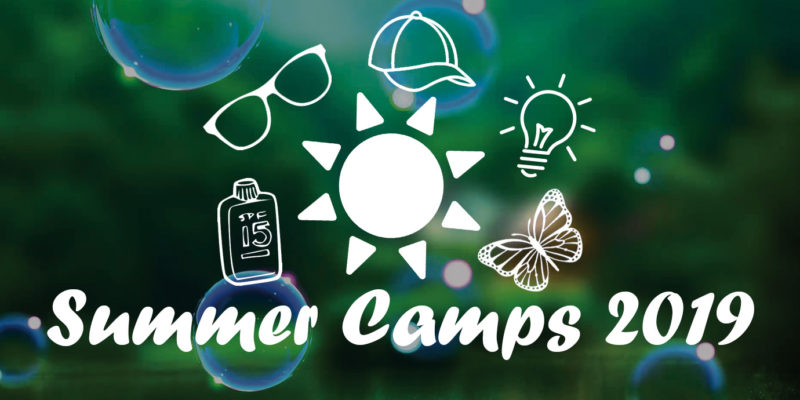 Alphabetical Listings
---
---
An action packed summer program for rising 6th, 7th & 8th graders.
Cooperative Extension Orange County 4H
(919) 245-2056
---
The Young Founders Institute in conjunction with UNC and Launch Chapel Hill will be offering a summer entrepreneurship program for ambitious middle and high school students at 1789 Venture Lab. Build a prototype, compete in a pitch competition and connect with like-minded students, industry experts, and local entrepreneurs. Registration is now open, scholarships available.
Schedule: Session one – June 17th – June 28th | Session two – July 29th – August 9th Weekdays 9:00 am – 3:00 pm (staffed until 5:00 pm)
Middle School Program: Grades 7 – 9
High School program: Grades 10 – 12
Young Founders Institute
173E E Franklin St, Chapel Hill, NC 27514
Learn more at www.youngfoundersinstitute.com!
---
Get a step ahead in college admissions testing with this course focused on critical reading, vocab in context, core math, timed essay, and essential grammar needed for both the SAT and ACT.
A Plus Test Prep
(919) 824-3912
---
Workshops and camps ages 3 and up in creative arts, ballet, rhythm tap, contemporary jazz, hip-hop and musical theater.
Ballet School of Chapel Hill
(919) 942-1339
www.balletschoolofchapelhill.com
---
Four one week camps for ages 5-15; learn all about horses, horse care, grooming, tack care and riding plus fun make-and-take crafts and decorate-your-horse day at our new Chapel Hill barn with indoor and outdoor rings and an air-conditioned lounge.
Blue Moon Stables
(919) 943-8918
---
Since 1996 children from the ages of 7-17 have learned to ride in a non-competitive atmosphere of a family farm. They ride every day beginning with bareback including mounted games and a trail ride to Mapleview Farm. Clinics to learn all aspects of horsemanship in a fun supportive atmosphere. We accept all levels of riders from brand new to experienced riders. Our counselors all grew up riding at Blue Skies and are chosen for their caring attitude with younger riders as well as the horses. "Where horse sense is stable thinking" Five weeks are available in June and July!
Blue Skies of Mapleview, LLC
(919) 933-1444
---
Jump rope camps designed to offer children the opportunity to develop their mind and body through fun-filled, challenging activities and learning tasks.
Bouncing Bulldogs Gym
Contact: (919) 493-7992
---
Focusing on preventing verbal and physical bullying, the hallmarks of this camp are self defense, survival tools and the basic grounds of awareness .
Chapel Hill Jiu Jitsu
Contact: (919) 265-4255
---
Daily coursework in the morning; afternoons of aviation, robotics, farm fun, and astronomy.
Camelot Academy
(919) 688-3040
---
Weekday math and English classes for grades 4-12.
Camelot Academy
(919) 688-3040
---
Summer day camp where kids ages 5-12 can learn about the outdoors and the arts.
Camp Riverlea
(919) 477-8739
---
Nine weeks and 160+ options for ages 4-18: visual and performing arts, cooking, outdoor programs, sports, tech, college admissions, dinosaurs, Harry Potter, Star Wars, and more!
Carolina Friends School
(919) 383-6602
---
A variety of camps covering sports, the arts, special themes, and more.
Carrboro Century Center
(919) 918-7364
---
Full-day camps introduce students to cooking skills and cuisines of the world.
C'est Si Bon Cooking School
(919) 942-6550
---
Half-day summer courses in subjects such as arts, science, math, sports, cooking, and more.
Courses held at various district schools.
(919) 967-8211
---
Full-day weekly themed camps that include educational field trips, guests, and performers.
Carrboro, Estes Hills, and Northside Schools
(919) 967-8211
---
A variety of camps available with activities such as science, movie making, and adventure.
YMCA of the Triangle Locations
(919) 719-9622
---
Tennis lessons for children ages 4 and older.
Chapel Hill Country Club
(919) 932-2855
---
Lessons in tennis, golf, swimming, and more for ages 5-12.
Chapel Hill Country Club
(919) 932-2855
---
Tennis sports camp for all skill levels, ages 5-18.
Chapel Hill Tennis Club
(919) 929-5248
---
Voted #1 Resident Camp by Carolina Parent Magazine! Located near Durham and Chapel Hill. One-week sessions. June 10-Aug. 23, 2019. ACA-accredited, non-profit camp associated with the United Methodist Church. Activities include horseback riding, canoeing, zip-line, farming, high ropes, mountain biking, basketball, cooking, crafts, archery, off site adventure trips and more!
Chestnut Ridge Camp and Retreat Center
(919) 304-2178
---
Art and nature camps and workshops for children ages 2-18, families and adults.
Clapping Hands Farm
(919) 542-5599
---
A summer day camp for rising 1st-4th graders aimed to help young artists discover their talents in music, art, and creative movement, in a fun-filled interactive environment.
Creativity in Motion
(919) 384-6082
---
When school is out – Drama is IN! We offer different week long programs that are run on half day and full day schedules.
Drama Kids of Orange County
(984) 500-3773
_____________________________________________________________________________________________________________________
Seven weeks of exciting summer programs for ages 4-15 with over 60 subject choices.
Duke School
(919) 493-2642
---
Programs in a variety of subjects such as science, writing, and math.
Duke University
(919) 684-6259
---
Over 275 different camps including Academics, Athletics, Enrichments for all kids ages 3-17.  Sign up at da.org/summer!
Durham Academy
(919) 287-1763
---
One and two-week camps in visual and performing arts. Global themes that introduce youth to the arts of the world.  Ages 5-17.
Durham Arts Council, Inc.
(919) 560-2726
---
Youth camps, teen camps, and specialty camps for all ages!
Durham Parks and Recreation Department
(919) 560-4355
---
Day camps that combine enrichment and recreational activities including swimming and crafts.
Durham Public Schools
(919) 560-3816
---
Active, healthy days filled with music, drama, fort-building, woodwork, crafts, art, nature exploration, creativity and imagination.  Ages 4-18.
Emerson Waldorf School
Emerson Waldorf School Summer Camp Web Page
---
Learn the rules, etiquette and techniques of golf.
Finley Junior Golf Camp
(919) 428-5358
---
A free summer day camp hosted by the UNC Mathematics Department, campers will work on challenging math problems related to female mathematicians' work throughout history. During the camp the girls will create a podcast series about the life of these female mathematicians, and blog posts about the mathematics they do at camp.
Girls Talk Math
919-628-4959
---
Creative clay camp for kids ages 5-13 that provides instruction in different clay techniques, jewelry design, and textile design.
Glazed Expectations
(919) 933-9700
---
Camps focused on tennis and other outdoor activities.  Full-day and half-day camps focus on outdoor activities, sports, crafts and much more.
Hollow Rock Racquet and Swim Club
(919) 489-1550
---
Huntington helps students score higher on important college entrance and scholarship exams with proprietary, proven methods and  individualized tutoring from certified teachers.
Huntington Learning Center
(919) 932-2555
---
A Hi-Tech Summer Camp designed by the Institute for Math and Computer Science (IMACS).  Program includes logic puzzles, computer programming, virtual robotics, electronics, and an element of competition.  Grades 1-12.
Institute for Mathematics and Computer Science
(919) 786-0246
---
Through STEAM activities, games and more, teens will harness the power of games to explore and innovate. Ages 13-18. June 11-Aug. 17, 9 a.m.-4 p.m. $374/wk early bird pricing (before 3/14), financial aid available.  An initiative of the UNC School of Education.
UNC School of Education
(984) 377-3654
---
There's something fun for everyone, including camps for the arts, language & culture, sports, academics, and much more!
Immaculata Catholic School
(919) 682-5847
---
All of the fun of a summer camp while totally immersed in Spanish or French.
Immersion Island
(919) 259-2843
---
Introduce your child to the sport of Brazilian Jiu Jitsu along with the workouts and drills used to increase their success in the sport.
Chapel Hill Jiu Jitsu
Contact: (919) 265-4255
---
Join us at Kids Mindful Movement, Chatham and Orange County's only Kids Yoga Studio for classes and camps this summer! Each week we offer themed camps that include yoga, nature, gardening, art, and more.
Ages: 3+  Themed Camps such as Little Garden Yogis (ages 3-5) / Yoga and Cooking Camp (Ages 9-12) / Yoga and Art Camp (ages 5-9)
Summer camps start June 11 and run weekly through August 3rd (no camps the week of July 2nd-6th) Happy July 4th!
Click here for a full list of camps and to register.
Cost: $190-$230/week.
184 East Street Suite A
Pittsboro, NC 27312
919-780-3516
---
You child will learn the basic conditioning workouts and drills associated with MMA Training, such as the basic strikes, takedowns, and finishes of mixed martial arts.
Chapel Hill Jiu Jitsu
Contact: (919) 265-4255
---
Full day camps with weekly themes from science to sports to nature, and special guests!
Legacy Academy Chapel Hill
(919) 929-7060
---
Weekly themed camps for ages 2-4 that teach sports, cooking, and more.
The Lerner School
(919) 286-5517
---
Weekly cooking camps for ages 6-14 that teach kids how to prepare meals from all over the world.
Midway Community Kitchen
midwaycommunitykitchen@gmail.com
---
Camps for ages 1-13 that include activities like science, engineering, sports, and more.
Montessori Community School Summer Camp Website
(919) 493-8541
---
Week long camp during which campers write, direct, act and film their very own movie!
Movie Makers
(919) 960-8233
---
Week long themed camps for ages 4-14 covering topics including food, outdoors, career choices, and more!
Museum of Life and Science
(919) 220-5429 ext. 313
---
Three week courses for rising 10th, 11th, & 12th graders on a variety of topics that combine both on-campus and online education.
North Carolina School of Science and Mathematics
Contact: (919) 416-2653
---
One week courses for rising 7th, 8th, & 9th graders on a variety of exciting STEM topics.
North Carolina School of Science and Mathematics
Contact: (919) 416-2653
---
Kindergarten through 12th grade.  Full day and overnight camps with activities such as archery, canoeing, and more.
New Hope Camp and Conference Center
(919) 942-4716
---
OC Gymnastics
(919) 245-3547
---
With experienced and professional teachers, PLAY CLUB CAMP offers limited spots to secure small chill/adult ratio and personalized attention. We offer Spanish, swimming, art techniques, sports, cooking, and so much more. Check out our website for more information.
Ages: 5-11.  Time: 8:00am to 5:00pm
Camp weekly themes, dates and prices:
Week 1 – Ocean Dive -June 24 – 28: $300 (-$25 sibling's discount)
Week 2 – Fly Fly High – July 1-5: $275 (-$25 sibling's discount)
Week 3 – All around the world-  July 8-12: $300 (-$25 sibling's discount)
Special discount applies if registered for all 3 weeks!
Play Club Camp
---
Yoga, mindfulness, music, art, nature and swimming!
Savvy Soul Kids
(336) 567-5653
---
Nature-based outdoor adventure camps for kids of all ages.
Schoolhouse of Wonder
(919) 477-2116
---
A theme-based weekly camp focused on healthy indoor and outdoor activities designed to provide great social interactions, challenge minds and bodies, and provide enjoyment of the summer season. Includes swimming, tennis, hiking, and plenty of cool indoor activities.
Southern Village Club
Contact: 919-969-8442
---
Just like a starfish, this camp has 5 "arms" – each one representing a different activity based on the day's theme.
Offering nine weeks of themed fun- activities include swimming lessons and tennis instruction, arts/crafts, various outdoor games, and free swim. All staff is CPR certified and the camper/ counselor ratio is 6:1. We are excited to announce that Scrap Exchange, High Touch High Tech, and Bricks 4 Kidz will be joining us weekly.
Dates: June 11th – August 17th, 2018
Ages: 5-11
Prices: $240 Member $260 Non-Member
Extended Care, Lunches, and Sibling Discounts available
Stoneridge/Sedgefield Swim and Racquet Club
6901 Turkey Farm Rd Chapel Hill NC 27514
(919) 967-0915
---
ArtsCamp – The ArtsCenter's ArtsCamp & Summer Youth Workshop program offers full and half-day programs for artists entering grades K-12 in a wide variety of disciplines. Small classes, taught by professional artists with a focus on skill building and creative expression, are the hallmarks of our camps. We offer both visual and performing art camps every week of CHCCS summer vacation.
Contact: Click here to sign up! Please direct summer camp questions to Natalie Rambaldi, Youth Education Coordinator at nrambaldi@artscenterlive.org
The ArtsCenter
300-G East Main St.
Carrboro, NC 27510
---
Summer programs that instill life skills through the game of golf.
The First Tee of the Triangle
(919) 239-8056
---
Fun and exciting STEM, sports, science, and art camps designed for rising 1st through 8th graders featuring different themes each week.
The Expedition School
(919) 245-8432
---
Full day camps that integrate field trips, athletics, and character development to help student growth.
Triangle Day School
(919) 383-8800
---
Drones are emerging in recreation, business, and technology. Our week-long day camps offer opportunities for campers, aged 10-14, to fly and build drones while learning about many aspects of the drone industry. Campers even get to keep their own mini quadcopter!
Triangle Drone Academy
(919) 537-8189
---
Camps for ages 5-17 that help build students' skills and friendships all while having fun.
Trinity School of Durham and Chapel Hill
(919) 402-8262 / Email: summerprograms@tsdch.org
---
Camp adventures include wild animal exhibit visits, museum visits, park visits, arts and crafts, mat games, relay races, and more. No martial arts experience necessary!
United Tae Kwon Do Academy
(919) 933-7778
---
Variety of full-day camps to engage children ages 6-12.
Willow Oak Montessori Charter School
(919) 240-7787
---
Five week residential camp in the Blue Ridge Mountains that offers over 35 different activities for ages 7-15.
YMCA
(336) 363-2604
---
Seven weekly skill development sessions during the summer.
Youth Hoop Basketball Camps
(919) 533-5919
---