97.9 The Hill Featured Chapel Hill Area Summer Camps
---
---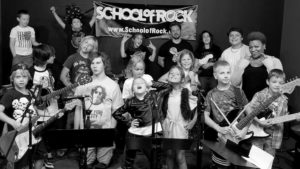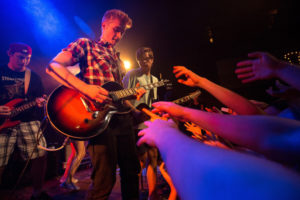 Have you heard about School of Rock Chapel Hill from your friends? Would your child like to try it out for a week and see if it's for them? Or, is your child already a rocker and just wants more experience? Either way, School of Rock Chapel Hill is the place to be for fun-filled, action-packed, rock and roll boot camps this summer!
We've got camps for rising 3rd to 12th graders, specially designed to challenge each camper appropriately and get them performance-ready in just five days!
Tuition: For all camps, a purchase of $500 – $650 is required to enroll.
School of Rock Chapel Hill
(919) 338-1011
---
Theatre Quest is an exciting program for rising 6th–rising 9th graders that offers week-long camps for aspiring actors and interested youth to study a variety of theatre disciplines and train with professional theatre artists. Kids will be working with instructor Dave McClutchey.
Camps are MON to FRI, 10:00am to 5:00pm.
Early drop-off available at 9:00am is $25/week and $45 for 2-week "Make a Play" camp.
Early drop-off is free of charge to UNC and UNC-CH employees.
All camps end with a Friday performance sharing for friends and family.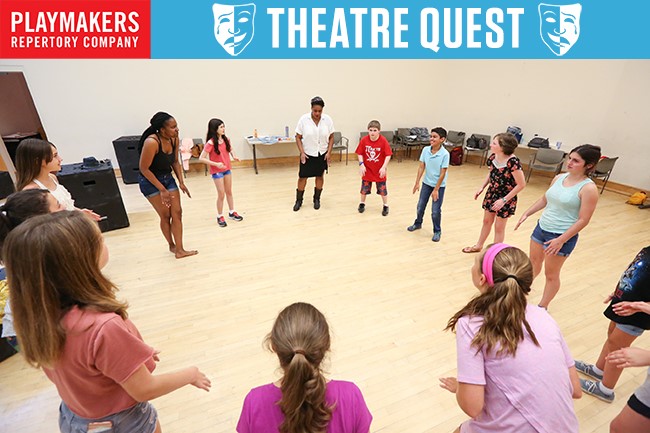 JUNE 15 to 19                   Principles of Acting
JUNE 22 to 26                  Make Them Laugh
JUNE 29 to JULY 10       Let's Make a Play    (TWO WEEK CAMP, no class July 4)
JULY 6 to 10                      Introduction to Stage Combat
JULY 13 to 17                    Musical Theatre I: Solo Showcase
JULY 13 to 17                    Acting the Fight
JULY 20 to 24                  Creative Theater Exploration (RISING 4TH to 6TH)
JULY 20 to 31                   Musical Theatre: Seussical, the Musical (TWO WEEK)
Cost: $325 ($625 for two week camp)
To register for classes, fill out the Theatre Quest Registration Form.
For details on each class and instructor bios, visit https://playmakersrep.org/syc.
For more information about registration and scholarships, contact Jeri Lynn Schulke at jschulke@email.unc.edu. Any either questions email Sarah Tackett at stackett@unc.edu
---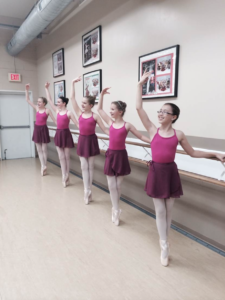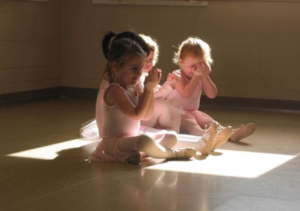 Whether it's trying out a new kind of dance, refining your technique, building strength, increasing stretch, or any number of other goals, dancing in the summer months is a great way to stay on top your training and stay in touch with your dance family. Triangle Youth Ballet offers Summer Ballet Academy, ​Story Dance Theatre Camp, Variation Intensive, Young Dancer's Ballet Lab, Private coaching, and more!​
Stage One is offered for dancers ages 3 to 8. A different theme each week builds toward an in-house production. Snacks included, no experience necessary.
Week long camps

June 15 to 19: Swan Lake
June 22 to 26: Peter Pan
July 6 to 10: Cinderella
July 13 to 17: The Magic Doll Shop
July 20 to 24: The Sleeping Beauty
August 3 to 7: Superheroes
August 10 to 14: Around the World with a Green Balloon
Tuition ​$185 first camp 

​$160.50 each additional camp.
Stage Two is offered for dancers ages 9 and up. There are several types of programs offered for experienced dancers stage two and up.
Summer Ballet Academy: For dancers in Stage Two through Four who love to perform. Dancers will have classes in Ballet, Contemporary, Character, Jazz, Tap, Variations, and more.

June 15 to 19
July 13 to 17
Tuition: One week $420, Both weeks $790.

Youth Dancer's Ballet Lab: For more serious students in levels 2A through 3B, five day sessions from 2:30 p.m. to 5 p.m. with body conditioning for stretching and strength, technique class and a focus on the anatomy and kinetics of turns, leaps, small jumps, and adagio.

Tuition: One week $205, Both weeks $390

Dancers can also participate in Get to the POINTE on Tuesdays and Thursdays in August, as well as Variation Intensive, a new week-long program held in July.
Registration information is available here. Join us for some (air-conditioned) summer fun!
Triangle Youth Ballet
(919) 932-2676
---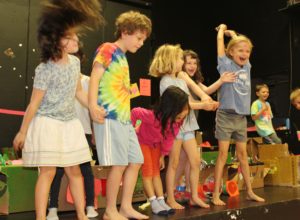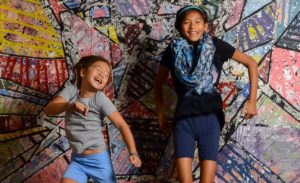 The ArtsCenter's ArtsCamp & Summer Youth Workshop program offers full and half-day programs for artists entering grades K through 12 in a wide variety of disciplines. Small classes, taught by professional artists with a focus on skill building and creative expression, are the hallmarks of our camps. We offer both visual and performing arts camps every week of CHCCS summer vacation. 
ArtsCamp Pricing  
One-week half-day camps (except week of June 29 to July 2)    Public $170, Patron $159
Week of June 29 to July 2 (no camp July 3)   Public $136, Patron $127
Two-week half-day camps (except Ceramics B) Public $340, Patron $318
Ceramics B (two weeks, includes week of June 29 to July 2) Public $306, Patron $286
*Patron-member registration opens January 28th; Public registration opens February 11th
Contact: Please direct summer camp questions to Natalie Rambaldi, Youth Education Coordinator at nrambaldi@artscenterlive.org
 (919) 929-2787
The ArtsCenter
300-G East Main St.
Carrboro, NC 27510
---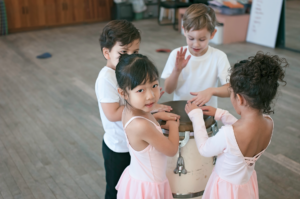 The Ballet School of Chapel Hill offers a variety of camps and classes for all ages and levels in ballet, modern, contemporary jazz, rhythm tap, musical theater and hip-hop. We also offer a creative arts and dance camp for our youngest campers (ages 3-6) and a special needs dance camp for students ages 7 to 12.
Creative Arts & Dance Camp "Arts & Dance Around the World"

June 15 to Aug. 7
Ages 3 to 6

Ballet Workshops

Pre-Professional Preparation: June 15 to 19
Pre-Pointe Workshop: June 15 to 19
Intermediate Ballet Workshop: July 13 to 17
Fall Warm-Up: August 17 to 21
Dance Workshops in rhythm tap, contemporary jazz, hip-hop and modern

Novice/Beginner – Advanced

June 15 to Aug. 21
Ages 7 to 18

Musical Theater Workshop – It's Showtime!

July 6 to 17
Ages 7 to 11

DanceAbilities Workshop

July 13 to 15
Open to students with special needs ages 5 to 12
Pricing: $75-$560 depending on length of camp.
Ages: 3 to 18
Visit balletschoolofchapelhill.com for more information and  full listing of classes for children and adults.
Ballet School of Chapel Hill
1603 E. Franklin Street, Chapel Hill
(919) 942-1339
---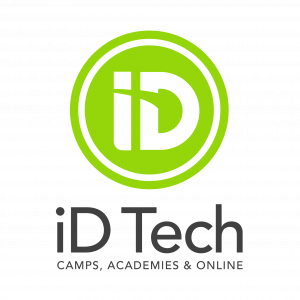 Kids and teens ages 7 to 19 learn to code, design video games, mod Minecraft, create with Roblox, engineer robots, print 3D characters, work with AI, build laptops, and more! Your child can explore a prestigious campus, make new friends as they master new tech skills, and join a community of 400,000 alumni. Held at UNC-Chapel Hill, NC State, and 150+ universities nationwide.
Ages:
iD Tech Camps Ages 7 to 19
iD Coding & AI Academy Ages 13 to 19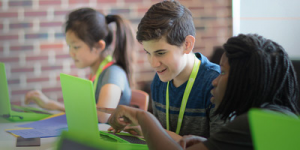 iD Game Development Academy Ages 13 to 19
Dates:
June to August (They vary by course and location)
Cost:
Please check the website as prices vary on course and location
Contact: info@iDTech.com or call 1-888-709-8324
---
Kidzu is offering half-day themed summer camps all summer long, and registration is now open!
Themes this year include Pirates and Princesses, Earth Explorations, Lights! Camera! Action!, Tiny Tinkerers, Kids in the Kitchen, Shipwreck Island, Superhero Extravaganza, Bees Bats & Butterflies, and Spy Academy.
Ages: 3 to 5
Dates:

June 3 to 6: Bees, Bats + Butterflies
June 10 to 14: Kids in the Kitchen: 5 Senses
June 17 to 21: Tiny Tinkerers
June 24 to 28: Superheroes in Training
July 8 to 12: Kids in the Kitchen: Food Around the World
July 15 to 19: Lights, Camera, Action!
July 22 to 26: Pirates and Princesses
July 29 to Aug 2: Kids in the Kitchen: Meals, Meals, Meals!
August 5 to 9: Guts, Goo, and Gross Science
August 12 to 16: Crazy Chemworks
August 19 to 23: LEGO S.T.E.M. Explorations
August 26 to 30: Tiny Tinkerers
Cost:
Prices range from $165-$190 depending on camp and Kidzu membership status
Contact: (919) 933-1455
Kidzu Childrens Museum
201 South Estes Drive
Chapel Hill, NC 27514

---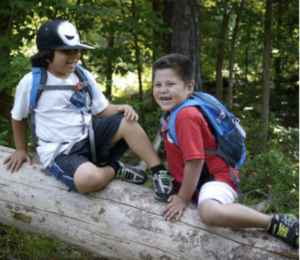 Learning Outside offers week-long outdoor summer camps. Each camp is led by experienced, knowledgeable naturalists, artists, and educators, with a low camper-to-instructor ratio of 5 to 1.
Camps run from 8:30 a.m. – 3:30 p.m. and cost $335/week.
All 8 summer camps include work in the learning garden, arts and science activities, and caring for our chickens and goats. Activities are all hands-on and experiential integrating the arts, sciences and humanities with outdoor learning.
Online registration for Summer 2020 camps opens at 1:00 p.m. on Monday, February 3. Click here to register!
---
Science is an adventure – an amazing opportunity to explore the world around us. Children naturally love to explore our world, and Summer Science Camps at Morehead Planetarium and Science Center are the perfect way to encourage your child's curiosity and intellectual growth in a fun, nurturing environment.
Morehead members ar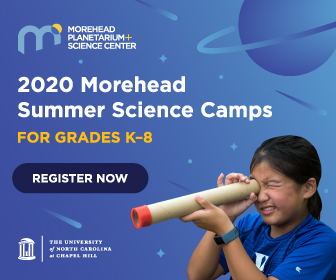 e eligible for early registration, and receive a 10% discount on each camp. Become a member today!
Camp registration is online – register for camps and "sign" camp agreement and release forms electronically. Camp Registration opens online to the public on January 27th.
Ages: Grades K through 8th
Click here for Frequently Asked Questions!
There are over 20 topics, or 'camp sessions,' available, ranging from Coding 101 to Wetlands to Magic TreeHouse Research. For more information, click here.
Contact: (919) 962-1236
Morehead Plantarium
250 E. Franklin Street
Chapel Hill, NC 27514
---
In Nature Explorers Summer Camps at the North Carolina Botanical Garden, kids discover the wonders of the native plants, animals, and habitats of North Carolina through hands-on outdoor exploration, games, stories, arts/crafts, and more. Camps take place on the grounds of our beautiful campus, featuring native plant gardens, nature trails, ponds and stream, and LEED-certified Education Center. All programs offer a balance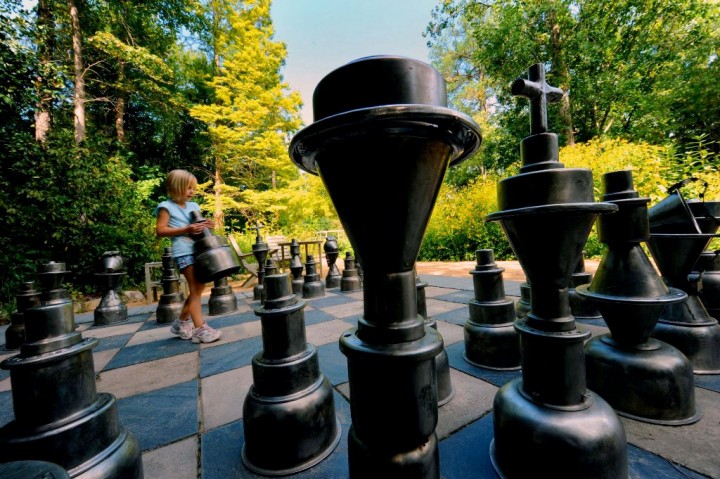 of in-classroom learning and outdoor field experiences taught by experienced educators, certified in CPR/First Aid, and supported by teen volunteer Counselors-in-Training (CIT).

Ages: 4 to 10
Dates: June to August
Cost: $130 to $285 depending on length of program and NCBG membership status
Contact: 919-843-852
North Carolina Botanical Garden
(919) 843-8524
---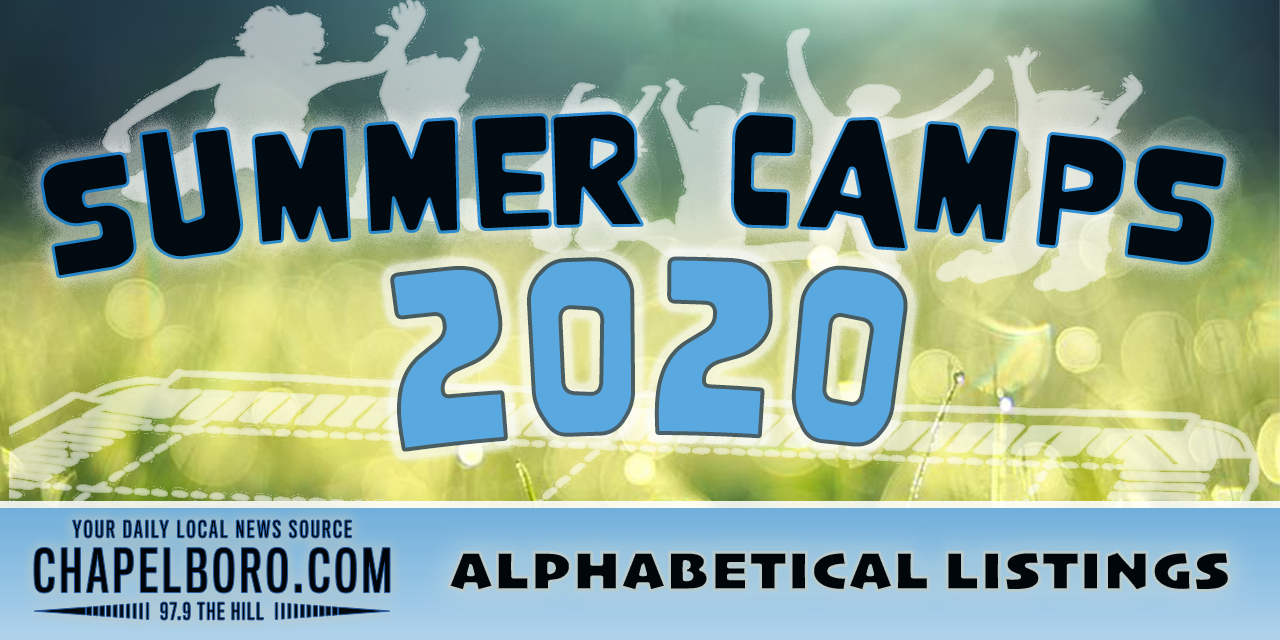 Alphabetical Listings
---
The Young Founders Institute in conjunction with UNC and Launch Chapel Hill will be offering a summer entrepreneurship program for ambitious middle and high school students at 1789 Venture Lab. Build a prototype, compete in a pitch competition and connect with like-minded students, industry experts, and local entrepreneurs. Registration is now open, scholarships available. Schedule: Three two-week terms – Term one – June 14th – June 26th | Term two – July 5th – July 17th | Term three – July 19th – July 31st. Ages: 12 to 18, coed. Skill: Novice to experienced. Learn more at www.youngfoundersinstitute.com!
Young Founders Institute
(919) 391-8921
---
Amazing Scholars Summer Camp
Two North Carolina certified K to 12 teachers, one English/science teacher and one Spanish/French teacher, are offering five weeks of private home-based specialized summer camps. Each week will include a daily field trip, games, a literature circle and a science project or hands-on activity.
Located in Lake Hogan Farms. 
rebeccasoular9@gmail.com | phedoraj@gmail.com
---
Get a step ahead in college admissions testing with this course focused on critical reading, vocab in context, core math, timed essay, and essential grammar needed for both the SAT and ACT. Students also have the opportunity to participate in an academic enrichment program on a college or university campus. Learn more at www.aplushigherscores.com/ !
A Plus Test Prep
(919) 824-3912
---
Four one week camps for ages 5 to 15; learn all about horses, horse care, grooming, tack care and riding plus fun make-and-take crafts and decorate-your-horse day at our new Chapel Hill barn with indoor and outdoor rings and an air-conditioned lounge.
Blue Moon Stables
(919) 943-8918
---
Since 1996 children from the ages of 7 to 17 have learned to ride in a non-competitive atmosphere of a family farm. They ride every day beginning with bareback including mounted games and a trail ride to Mapleview Farm. Clinics to learn all aspects of horsemanship in a fun supportive atmosphere. We accept all levels of riders from brand new to experienced riders. Our counselors all grew up riding at Blue Skies and are chosen for their caring attitude with younger riders as well as the horses. "Where horse sense is stable thinking" Five weeks are available in June and July. A sixth week of camp has been added for advanced riders, age 13 and above – contact Ms. Deborah to do so. Learn more at: blueskiesmapleview.us
Blue Skies of Mapleview, LLC
(919) 933-1444
---
The Bouncing Bulldogs jump rope camps are designed to offer children between the ages of 5 to 18 a unique opportunity to develop their mind and body.  Through fun-filled, challenging activities and learning tasks, jumpers are introduced to the latest techniques in single rope, double dutch, chinese wheel, traveler and long rope.  Whether a first time jumper or an experienced competitor, the camp provides experiences for the physical, social, intellectual and emotional development of all campers. Register for class here. 
Bouncing Bulldogs Gym
(919) 493-7992
---
Week long programs for kids ages 6 to 12 of 'learning lifted off the page!' Programs range from LEGO Robotics to Farm Fun. Programs start in the morning with in-class academic learning followed by an afternoon of hands-on learning. Learn more at: camelotacademy.org
Camelot Academy
(919) 688-3040
---
Weekday math and language arts classes for rising 5th to 12th graders.
Camelot Academy
(919) 688-3040
---
Summer day camp where kids ages 5 to 12 can learn about the outdoors and the arts; a summer camp tradition for Durham area kids.
Camp Riverlea
(919) 477-8739
---
Nine weeks and 160+ options for ages 4 to 18: visual and performing arts, cooking, outdoor programs, sports, tech, college admissions, social justice, dinosaurs, Harry Potter, Star Wars, and more! Find out more here!
Carolina Friends School
(919) 383-6602
---
A variety of camps covering sports, the arts, special themes, and more. Ages are determined by the camp and the camp's start date. More information, including the registration process, is available here.
Carrboro Century Center
(919) 918-7364
---
Week long camps introduce students ages 8 to 14 to cooking skills and cuisines of the world. Omnivores, pescatarians, vegetarians, and vegans welcome!
C'est Si Bon Cooking School
(919) 942-6550
---
Half-day summer courses in subjects such as arts, science, math, sports, cooking, and more.
Courses held at various district schools.
(919) 967-8211
---
Full-day weekly themed camps that include educational field trips, guests, and performers.
Carrboro, Estes Hills, and Northside Schools
(919) 967-8211
---
A variety of camps available with activities such as science, movie making, and adventure.
YMCA of the Triangle Locations
(919) 719-9622
---
Full-day camp for ages: 5 to 13: $240/week 8:30am-3:30pm. Half-day camp for ages 3 to 5: $180/week 8:30am-11:30am. Learn more here.
Chapel Hill Gymnastics
(919) 942-3566
---
Each week campers ages, 5 to 15 years old, will create lasting memories as we offer diverse recreational experiences while promoting FUN! From swimming, arts and crafts, gym games, team building, field trips and more, our counselors help campers develop new skills and friendships. Registration information is available here.
Chapel Hill Parks & Rec
(919) 968-2743
---
Tennis sports camp for all skill levels, ages 5 to 18.
Chapel Hill Tennis Club
(919) 929-5248
---
Voted #1 Resident Camp by Carolina Parent Magazine! Located near Durham and Chapel Hill. One-week sessions. June 10-Aug. 23, 2019. ACA-accredited, non-profit camp associated with the United Methodist Church. Activities include horseback riding, canoeing, zip-line, farming, high ropes, mountain biking, basketball, cooking, crafts, archery, off site adventure trips and more!
Chestnut Ridge Camp and Retreat Center
(919) 304-2178
---
Art and nature camps and workshops for children ages 2 to 18, families and adults.
Clapping Hands Farm
(919) 542-5599
---
Seminars will run with 3-5 students (minimum and maximum). You can form your own seminar group! We'll plan the seminar weeks and times around the group members' availability. Cost will be determined by the number of students in the seminar and the number of hours we will meet. Click here for a list of available seminars!
**Seminars will be virtual if necessary**
Lewis Select College Consulting and ColPrep Tutoring, Inc
(919) 358-4645  or  (910)-612-5520 ; Email Pat at  lewisselectcc@gmail.com or Katie at colpreptutoring@gmail.com
---
Offering three workshops: Summer Glee 2020 for grades 6 to 9; the Summer Recording Workshop for grades 9 to 12; and Popup Chorus Events for kids of any age.
Community Chorus Project, LLC
(919) 428-1597
---
A summer day camp for rising 1st through 4th graders aimed to help young artists discover their talents in music, art, and creative movement, in a fun-filled interactive environment.
Creativity in Motion
(919) 384-6082
---
When school is out – Drama is IN! We offer different week long programs that are run on half day and full day schedules.
Drama Kids of Orange County
(984) 500-3773
_____________________________________________________________________________________________________________
Seven weeks of exciting summer programs for ages 4 to 15 with over 60 subject choices.
Duke School
(919) 493-2642
---
Programs in a variety of subjects such as science, writing, and math.
Duke University
(919) 684-6259
---
Over 275 different camps including Academics, Athletics, Enrichments for all kids ages 3 to 12. Learn more at da.org/summer!
Durham Academy
(919) 287-1763
---
One and two-week camps in visual and performing arts. Global themes that introduce youth to the arts of the world. Ages 5 to 13.
Durham Arts Council, Inc.
(919) 560-2726
---
Youth camps, teen camps, and specialty camps for all ages!
Durham Parks and Recreation Department
(919) 560-4355
---
Day camps that combine enrichment and recreational activities including swimming and crafts.
Durham Public Schools
(919) 560-3816
---
Specialty camps for kids ages 4 to 18. Join us for active, healthy, summer days filled with arts, fort-building, woodwork, crafts, skateboarding, nature exploration, and more on our 54 acres of fields, forests, and farm.
Emerson Waldorf School
---
Three weeks of programs for kids ages 7 to 17. They will learn the rules, etiquette and techniques of golf.
Finley Junior Golf Camp
(919) 428-5358
---
A free two week long summer day camp hosted by the UNC Mathematics Department. The program is available to rising 9th through 12th graders who identify as girls or an under represented gender in the Triangle Area who are interested in exploring challenging math problems that go beyond the high school curriculum.
Girls Talk Math
(919) 628-4959
---
Creative pottery camp for kids ages 5 to 12 that provides instruction in different clay techniques, jewelry design, and textile design. No experience necessary!
Glazed Expectations
(919) 933-9700
---
Hill Learning Center offers a range of programs for students in the summer. Students do not need a formal LD/ADHD diagnosis to attend any of our summer offerings. These programs fill up quickly, so applying as early as possible is encouraged.
Hill Learning Center
(919) 489-7464 | admissions@hillcenter.org
---
Camps focused on tennis and other outdoor activities. Full-day and half-day camps focus on outdoor activities, sports, crafts and much more.
Hollow Rock Racquet and Swim Club
(919) 489-1550
---
Huntington helps students grades K through 12th score higher on important college entrance and scholarship exams with proprietary, proven methods and  individualized tutoring from certified teachers.
Huntington Learning Center
(919) 932-2555
---
A Hi-Tech Summer Camp designed by the Institute for Math and Computer Science (IMACS).  Program includes logic puzzles, computer programming, virtual robotics, electronics, and an element of competition.  Grades 1 to 12.
Institute for Mathematics and Computer Science
(919) 786-0246
---
There's something fun for everyone, including camps for the arts, language & culture, sports, academics, and much more! Immaculata school students or Durham/Triangle kids from grade 1 to 8.
Immaculata Catholic School
(919) 682-5847
---
All of the fun of a summer camp while totally immersed in Spanish or French for kids ages 8 to 17.
Immersion Island
(919) 259-2843
---
Introduce your child to the sport of Brazilian Jiu Jitsu along with the workouts and drills used to increase their success in the sport.
Chapel Hill Jiu Jitsu
(919) 265-4255
---
You child will learn the basic conditioning workouts and drills associated with MMA Training, such as the basic strikes, takedowns, and finishes of mixed martial arts.
Chapel Hill Jiu Jitsu
(919) 265-4255
---
Full day camps with weekly themes from science to sports to nature, and special guests! For kids ages 6 to 12.
Legacy Academy Chapel Hill
(919) 929-7060
---
Weekly themed camps for ages 2 to 4, 3 to 5, and grades K through 5th that teach swimming, sports, cooking, and more. Inclusive to all, no specific religious background required.
The Lerner School
(919) 286-5517
---
Weekly cooking camps for ages 6 to 14 that teach kids how to prepare meals from all over the world.
Midway Community Kitchen
midwaycommunitykitchen@gmail.com
---
Camps for ages 1 to 12 that include activities like science, engineering, sports, and more.
Montessori Community School Summer Camp Website
(919) 493-8541
---
With options for children aged 3 to 14, students will express creativity while refining artistic skills in art and pottery camps, delve into the world of musical theater, study felines and canines in "little veterinarian school", get creative in the kitchen, choreograph a hip-hop dance routine, and more!
Montessori School of Durham
(919) 489-9045
---
Week long camp during which campers write, direct, act and film their very own movie! Two age group camps including a younger group for kids ages 6 to 10 and an older group for kids ages 11 to 17.
Movie Makers
(919) 960-8233
---
Week long themed camps for kids from pre-K to 8th grade, covering topics including food, outdoors, career choices, and more!
Museum of Life and Science
(919) 220-5429 ext. 313
---
Talented rising 7th to 12th graders from around the world come together for rigorous, hands-on summer STEM courses with enriching extracurricular programming. These residential programs are offered at the North Carolina School of Science and Math in Durham and at Brevard College in Brevard, NC. Rising 7th to 9th graders spend one week on campus, and rising 10th to 12th graders begin the program with two weeks of online work followed by one week on campus.
North Carolina School of Science and Mathematics
(919) 426-2635 | summer@ncssm.edu
---
Rising 5th-6th grade students embark on a series of exciting, hands-on STEM adventures in Early Accelerator. These weeklong day camp programs are offered at the North Carolina School of Science and Math in Durham and at Barton College in Wilson, NC.
North Carolina School of Science and Mathematics
(919) 426-2635 | summer@ncssm.edu
---
Nine week long sessions of full day and overnight camps with activities such as archery, canoeing, and more. For rising 1st to 9th graders.
New Hope Camp and Conference Center
(919) 942-4716
---
Pittsboro Youth Theater presents Summer Camps, with professional instruction, rehearsals, and a final performance on stage in Sweet Bee Theater. All camps M-F 9 a.m. to 5 p.m.  with early and after-hours care. —Princess Camp, 6/15-6/19, age 7 to 12, —Faery Camp, 6/22-6/26, age 7 to 12 —Disney Frozen Musical INTENSIVE, 7/11-7/19,  with multiple public performances on weekends following camp, age 10 to 18 by audition, Audition: 4:30pm March 14, —Jungle Camp, 7/20-7/24, age 7 to 12, —Alien Camp, 7/27-7/31, age 7 to 12.
Pittsboro Youth Theater
(919) 533-6997
---
With experienced and professional teachers, PLAY CLUB CAMP offers limited spots to secure small chill/adult ratio and personalized attention. We offer Spanish, swimming, art techniques, sports, cooking, and so much more. Registration information available here. Ages: 5 to 11.  Time: 8:00am to 5:00pm Camp weekly themes, dates and prices: Week 1 – Ocean Dive -June 24 – 28: $300 (-$25 sibling's discount) Week 2 – Fly Fly High – July 1-5: $275 (-$25 sibling's discount) – No camp the 4th of July! Week 3 – All around the world-  July 8-12: $300 (-$25 sibling's discount) Special discount applies if registered for all 3 weeks!
Play Club Camp
Playclubcamp@gmail.com
---
New adventurers and old friends power up imaginations with fun experiences and exciting activities like building robots, creating digital art, taking on engineering challenges and playing sports. Camp Themes: Get a Move On, Crack the Code, What Floats Your Boat, Ultimate Design Challenge: Community Park for Your Primrose Friends, Give it New Life, Set it in Motion, Take the Stage, Deep Sea Adventures, Blast Off!, What a Catch, A Leg Up and Swing into Action. Visit www.PrimroseSchools.com today to enroll!
Primrose School of Chapel Hill at Briar Chapel
(919) 441-0441
---
Offering camps every weekday from 8 a.m. to 5 p.m.  from the weeks of June 8 to August 24. Kids do a variety of climbing games, practice, and projects, as well as crafts and some outdoor fun. Pricing is $225 for three days a week (or $200 for members), and $300 for all five days a week (or $250 for members). We also have a drop-in day rate of $85. 
Progression Climbing Bouldering Gym
(919)904-7217
---
Participants will focus on improving their skill set by learning and playing in an intensive, yet enjoyable five-day camp.For kids ages 8 to 16. The camp is a week long and will be held from Monday, June 22 – Friday, June 26. Camp is $295 per camper
East Chapel Hill High School
Contact information can be found here. 
---
Yoga, mindfulness, music, art, nature and swimming!
Savvy Soul Kids
(336) 567-5653
---
Nature-based outdoor adventure camps for kids ages 5 to 12, including leadership training for kids ages 13 to 15. Camp types include classic, specialty, and overnight with discounts offered for multiple camp or multiple kid sign ups!
Schoolhouse of Wonder
(919) 477-2116
---
Age 8-13. Full-day soccer player development camps feature soccer techniques/skills development (individual/small group practices). Camp Ages: 8 to 13; Camp Dates:    06/22-26,07/06-10,07/13-17,07/20-24; Program Hours: 8:30 am to 3:30 pm; Fees/Tuition: $190.00-$235.00
601 Brookgreen Drive, Southern Village Club Chapel Hill, NC 27516
(919) 260-1511 | soccer.is.fun.nc@gmail.com
---
A theme-based weekly camp focused on healthy indoor and outdoor activities designed to provide great social interactions, challenge minds and bodies, and provide enjoyment of the summer season. Includes hiking, crafts, scavenger hunts, and plenty of cool indoor activities. For additional fees kids can also participate in tennis and swim lessons. For kids ages 5 to 10. Click here to sign up!
Southern Village Club
(919) 969-8442
---
Offering three weeks of themed fun- activities include swimming lessons and tennis instruction, arts/crafts, various outdoor games, and free swim. All staff is CPR certified and the camper/ counselor ratio is 6:1. Follow them on Instagram @playclubcamp for updates, pictures and even recipes of their cooking experiences. 
Stoneridge/Sedgefield Swim and Racquet Club
(919) 967-0915 | playclubcamp@gmail.com
---
Summer Camp at The Studio School of Durham gives your child the opportunity to discover, explore, and engage in hands-on learning all summer long. We offer a variety of week-long themes for children ages 6 to 10 that are guaranteed to spark their creativity in a safe and naturally inspiring environment. Cooking, robotics, art, and more. $275 per week, 8:30 to 3:00pm. There are two themes to choose from each week: click here to register/learn more!
The Studio School of Durham
(919) 967-2700 extension 2
---
The ArtsCenter's ArtsCamp & Summer Youth Workshop program offers full and half-day programs for artists entering grades K through 12 in a wide variety of disciplines. Small classes, taught by professional artists with a focus on skill building and creative expression, are the hallmarks of our camps. We offer both visual and performing art camps every week of CHCCS summer vacation.
Click here to explore the three different types of camp and to learn more.
The ArtsCenter
300-G East Main St.
Carrboro, NC 27510
---
Summer programs that instill life skills through the game of golf.
The First Tee of the Triangle
(919) 239-8056
---
Fun and exciting STEM, sports, science, and art camps designed for rising 1st through 8th graders featuring different themes each week.
The Expedition School
(919) 245-8432
---
Our Summer Program's goal is to provide a safe and nurturing environment while offering opportunities for personal and social growth, exploration, and fun for all children ages 4 to 15. We promote a relaxed, easy-going, and friendly place for students in our community and the public. We offer a full-day summer program from early June through August. You may register for individual weeks or multiple weeks at a time.
Triangle Day School
(919) 383-8800
---
We offer week-long STEM day camps for campers, aged 10 to 14, to fly, code and build drones while learning about many aspects of the drone industry. The camp is ideal for students interested in drones, science, technology, aerial photography, videography, flight skills and so much more.
Triangle Drone Academy
(919) 537-8189
---
Camps for ages 5 to 17 that help build students' skills and friendships all while having fun.
Trinity School of Durham and Chapel Hill
(919) 402-8262 | summerprograms@tsdch.org
---
United Tae Kwon Do Summer Camps offer your child, aged 6 to 12, activities and outings that make camp special. You can be sure that your child is in good hands and will come home with lots of fun stories! Discounts available for early registration and multiple camps and/or siblings.
United Tae Kwon Do Academy
(919) 933-7778
---
Variety of full-day camps to engage children ages 6 to 12.
Willow Oak Montessori Charter School
(919) 240-7787
---
Cheerio Traditional Camp offers summer residential camping for children entering 2nd grade to 10th graders. During the four weeks of Girls Camp and six weeks of Coed, Cheerio offers campers the chance to participate in various activities that help them explore and develop their potential and lives as young Christians in a safe and supportive environment. Perched atop the eastern side of the Blue Ridge Mountains, Camp Cheerio sits on 135 acres of pristine land with plenty of room to run, play, and grow!
YMCA
(336) 363-2604
---
Four week-long sessions of basketball camp. Campers will be schooled in all aspects of individual offensive and defensive basketball during teaching stations. These stations will cover shooting, ball handing, passing, screening and man-to-man defense.
Youth Hoop Basketball Camps
(919) 533-5919
---