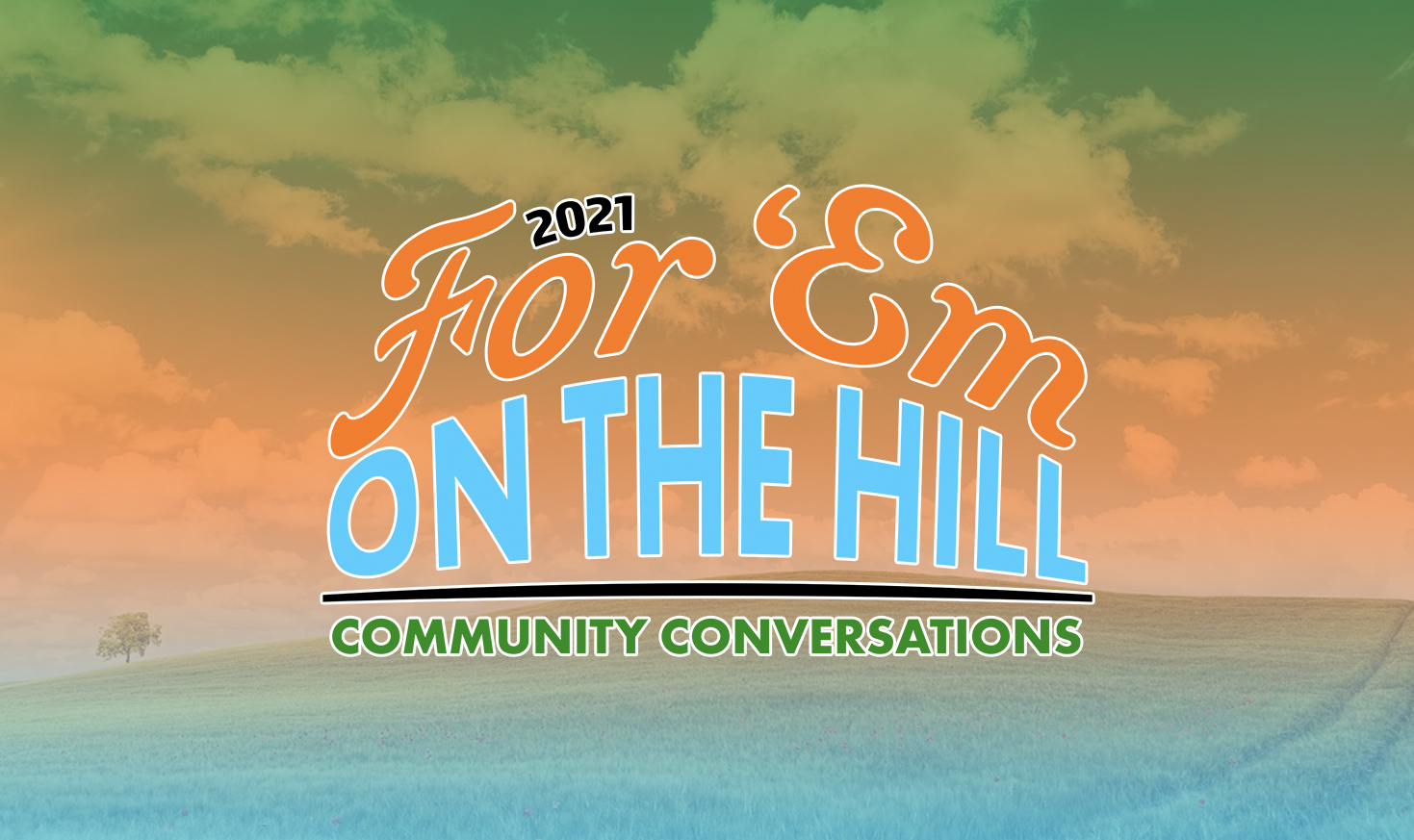 2021 For'Em On The Hill
Sparking Community Conversations on 97.9 The Hill and Chapelboro December 6-10
The annual community forum on 97.9 The Hill and Chapelboro.com is taking place from Monday, December 6 through Friday, December 10. As 2021 draws to a close, join us for a chance to hear from local leaders, lawmakers, educators, officials, professionals and experts as we discuss the path through the current year — and the years to come — in our community.
Sponsored by Alliance Health, Chapel Hill Transit, Trinsic Residential Mortgage, Durham Technical Community College, UNC Health and Grubb Properties, this year's programming continues 97.9 The Hill and Chapelboro's tradition of timely, informative conversations centered squarely on issues impacting our audience.
Live from the studios of 97.9 The Hill from 4 p.m. to 6 p.m. Monday through Friday, the For 'Em On The Hill will cover 10 topics over 10 hours – with conversations ranging from public safety and social justice to education and business. In addition to standard broadcasting on AM/FM, The For 'Em will be streamed live on Chapelboro.com. Once daily conversations have concluded, the audio will also be posted below on this page.  The list of topics is as follows:
TUESDAY, DEC. 7
Housing, 4-5pm
Delores Bailey, Executive Director, EmPOWERment, Inc.
Pam Hemminger, Mayor of Chapel Hill
Holly Fraccaro, CEO, Homebuilders Association of Durham, Orange, and Chatham Counties
Our Region, 5-6pm
Randy Voller, publisher, Chatham County Line
Jenn Weaver, Hillsborough Mayor; Vice-Chair, Durham/Chapel Hill/Carrboro MPO
Scott Levitan, President & CEO, Research Triangle Park
Karen Howard, Chatham County Commissioner
WEDNESDAY, DEC. 8
Downtown Chapel Hill-Carrboro, 4-5pm
Matt Gladdek, Executive Director, Chapel Hill Downtown Partnership
Clay Grubb, CEO, Grubb Properties
Michael Benson, owner, Franklin Motors
Transportation and Transit, 5-6pm
Brian Litchfield, Director, Chapel Hill Transit
Damon Seils, Mayor of Carrboro
Michael Parker, Chapel Hill Town Council
Joe Milazzo, Executive Director, Regional Transportation Alliance
THURSDAY, DEC. 10
Higher Education, 4-5pm
JB Buxton, Durham Technical Community College
William Sturkey, UNC Associate History Professor
Tourism and the Arts, 5-6pm
Patty Griffin, Director of Communications, Chapel Hill/Orange County Visitors Bureau
Katie Murray, Director, Orange County Arts Commission
Anthony Carey, General Manager, The Siena Hotel
FRIDAY, DEC. 11
Social Justice, 4-5pm
Danita Mason-Hogans, Civil Rights Activist and Historian
Anna Richards, Orange County Commissioner
Paris Miller-Foushee, Chapel Hill Town Council
Economic Development, 5-6pm
Dwight Bassett, Chapel Hill Economic Development Director
Ryan Stewart, Managing Director – Carolinas, Trinsic Residential Group
Jon Hartman-Brown, Carrboro Economic Development Director
Renee Price, Orange County Commissioner
2021 For'Em On The Hill Sponsors
More Local Stories on 97.9 The Hill and Chapelboro