Welcome to Woman Crush Wednesday!
This week on Woman Crush Wednesday, join Ali Evans for a conversation with April Kensington, owner of Be Pure in Carr Mill Mall.
"Well, it started in what we'll call the conventional beauty industry," said Kensington. "When I was in my twenties, I got this awesome phone call from my MD at the time that said, 'don't freak out. You have a pituitary tumor.' Instead of freaking out, I decided to get my research glasses on and kind of figure out what that meant, why I had that, what caused it. That led to me finding out about hormone disruptors in cosmetics, skincare, haircare, nails, cleaning products, all the things, and I started looking at all the products that I was using and selling and so I spent several years just researching different brands that could be just as effective."
Since then, Be Pure has expanded considerable, offering a wide selection of sustainable and non-toxic beauty products — along with a signature nail salon and beauty bar.
You can listen below for the full conversation between Ali and April below  — and check back next Wednesday for another introduction to some of the most amazing women in our community!
---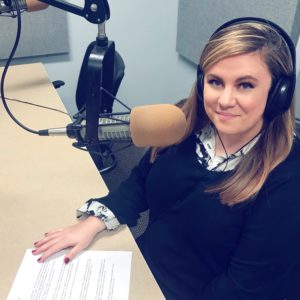 Join 97.9 The Hill's Ali Evans every Wednesday for another edition of "Woman Crush Wednesday," a three-minute weekly recurring segment made possible by Mosaic Comprehensive Care that highlights motivated women and their impact both in our community and beyond. If you'd like to nominate someone to be featured on WCW, email ali@wchl.com
Podcast: Play in new window | Download