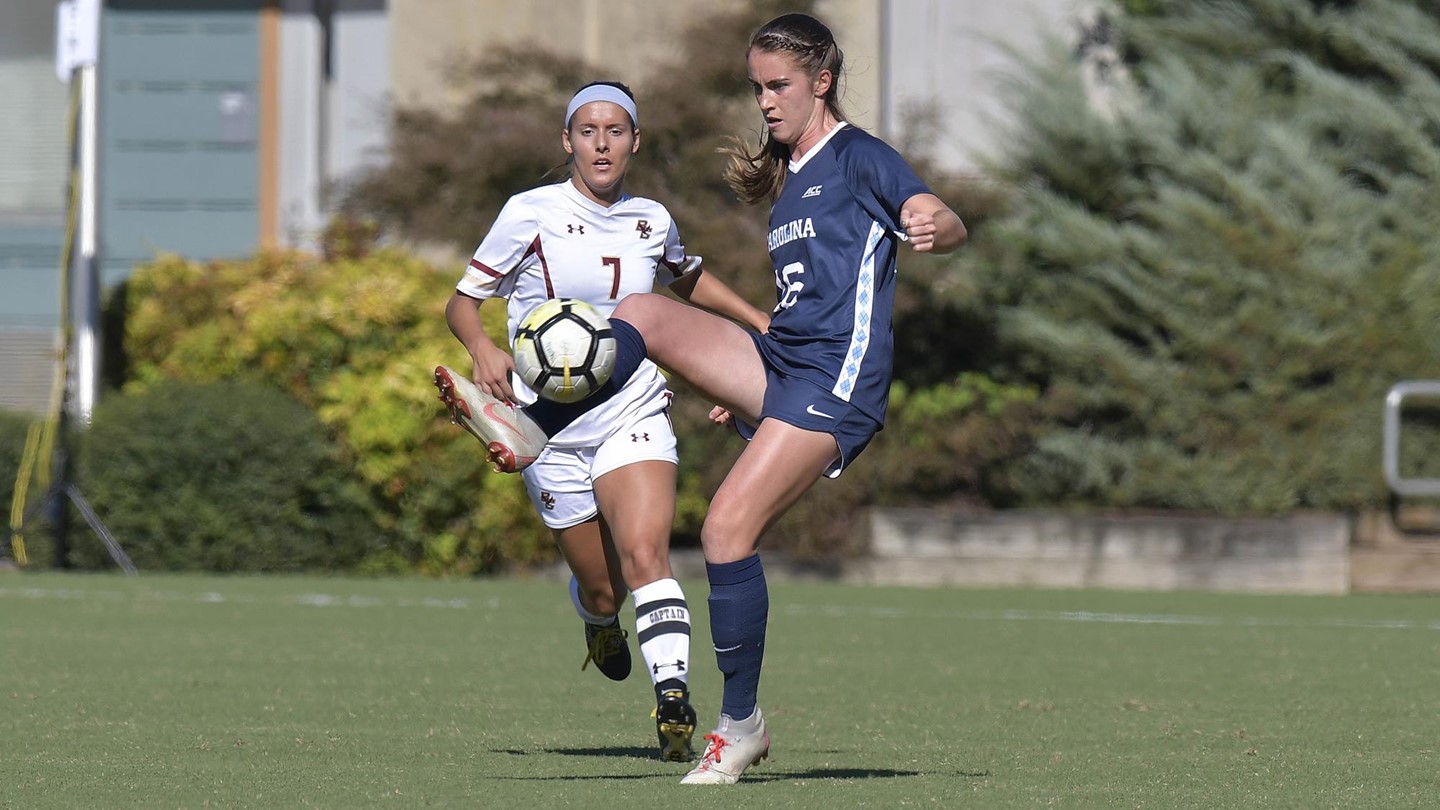 The UNC women's soccer team began its quest to end the longest national title drought in program history–a span of a whopping five years–on Saturday afternoon at WakeMed Soccer Park in Cary, defeating the Howard Bison by a score of 4-0 in the First Round of the NCAA Tournament.
Bridgette Andrzejewski had two goals to lead the Tar Heel offensive output, as UNC finished with 26 total shots in the match compared to just one for Howard.
The Tar Heels opened the scoring on a goal from Julia Ashley in the 17th minute, while Andrzejewski scored twice in a 10-minute stretch just before halftime.
In the second half, Rachael Dorwart added the fourth–and final–goal for UNC in the 73rd minute.
Head coach Anson Dorrance's squad was never in trouble at any point during the match, as they'll now get ready to face Kansas in the Second Round on Nov. 16.
For the full NCAA Women's Soccer Tournament bracket, click here.
Photo via UNC Athletics