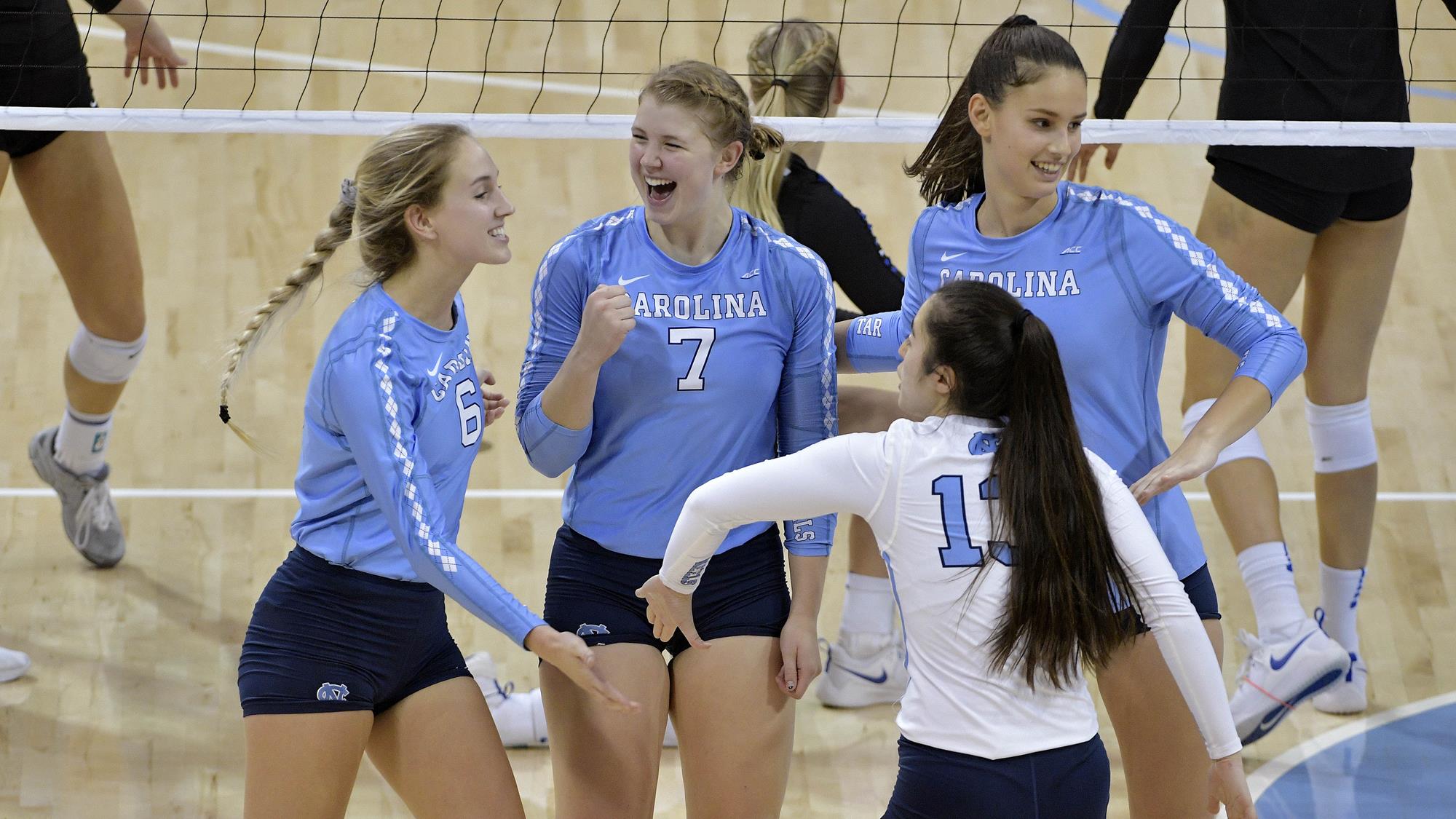 This season hasn't gone quite the way the UNC volleyball team wanted it to at the beginning of the fall, but the Tar Heels have managed to pull things together this past week.
A 3-1 victory over the Miami Hurricanes (25-20, 23-25, 25-20, 25-21) on Sunday night at Carmichael Arena represents the second victory in a row for UNC, which had lost 10 straight before then.
The Tar Heels are now 7-17 (3-12 ACC) in 2018, while Miami drops to 13-10, (9-7 ACC) with the loss.
Freshman Destiny Cox led the offensive charge for UNC with 13 kills, followed by 12 from Skylar Wine, 11 from Ava Bell and 10 from Madison Laufenberg.
UNC scored the first seven points of the match on Sunday, which set the tone for the rest of the action. Although each set was played very close, it was the Tar Heels who were able to pick up the important points at the end.
Up Next:
UNC will travel to Raleigh for its next match against NC State on Wednesday at 7 p.m. The Tar Heels defeated the Wolfpack in the first match between the teams earlier this season.
Photo via Jeffrey A. Camarati (UNC Athletics)