Well, it's week number — I'm not sure, week number 347 since we've all been on lockdown?
What a weird, dark, and confusing time.
It's hard to know what to make of it all. Even though it's depressing at times and hard to stay optimistic, I'd be naive if I didn't recognize that my family is more fortunate than many.
That's not comparative struggling — something we tend to do to minimize our struggles because someone "always has it worse." It's a fact.
Both my wife and I are able to continue working. I've got months of editing work lined up (which I do in my home office or coordinate with my remote team), I've pivoted my speaking engagements to virtual-based sessions, and I've filled my short term rental property with traveling nurses at UNC and Duke instead of weekend getaway-ers.
When I recognize what a blessing that is, I feel obligated to help those who need it. Sadly, that number of people is way up since this all started in early March.
There's several ways I've found to do this.
Everyone on my team has lost other income due to the pandemic and I've been able to increase their hours to help offset that financial hit.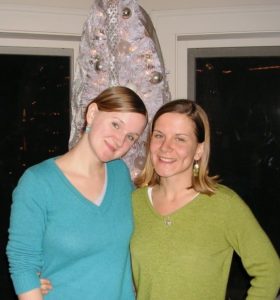 A friend of mine lost her daughter and is now having to care for her two grandchildren while having lost all her income as a film and television makeup artist. I was able to donate some money to her fundraising campaign as well as share it with my followers, some of whom elected to help even though they didn't know my friend.
But the most effective way I've found to help is by creating a campaign to support the efforts of my friends Susan and Jeremy Watson back home in Little Washington.
They are owners of Watson In Homes, a custom upholstery company. When they lost 80% of their business, they weren't sure what to do or where to turn. But Susan, with the kind heart she has and feeling like me that she had to help others, found a way to use her skills to make a profound impact.
Her sister is a nurse at Vidant Medical Center in Greenville and asked if Susan thought she could sew her a mask she could use in her personal life. The supply at Vidant was running critically low, but she wanted to keep her safety practices when she ran errands in public.
When the other nurses saw the mask Susan created, they all wanted their own. Word spread fast and management at Vidant Health requested a meeting with Susan. It was here they told her that they'd be out of PPE (personal protective equipment) in days and asked if she could create more.
Susan and Jeremy agreed to help them create up to 4000 pieces of PPE, but refused to charge. They had found their way to help the community during this time and didn't feel right about making money off of those efforts.
But I didn't feel right about them going into debt to be amazing and noble people.
So I created a GoFundMe to help facilitate their efforts and offset costs.
Weeks ago, when I asked myself how I could have the most impact on people directly, I wasn't sure. But this was my answer.
So far we've raised over $5000 of our $10000 goal, been featured on the news several times, and created several hundred masks, surgical caps, and even reusable gowns for nurses.
That makes me proud.
But many of us don't have time, money, or experience to create and promote large crowdfunding campaigns, much less something as huge as Gary Vaynerchuck's "All In Challenge," that's being shared and supported by celebrities.
But that doesn't mean we can't help.
My speaking coach Grant Baldwin teaches his clients, many of whom suffer from impostor syndrome and feel like they aren't "experts," that to help someone, you don't have to be all-knowing in your field. You just have to be a few steps ahead of them to look back and offer them a helping hand.
Similarly, we don't have to donate a huge chunk of our money to help others, especially in a time where our future is also in question.
We just have to see who might be behind us a bit and reach back to offer them support.
---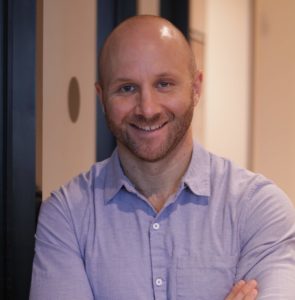 Rain Bennett is a two-time Emmy-nominated filmmaker, writer, and competitive storyteller with over a decade of experience producing documentary films that focus on health and wellness. His mission is simple: to make the world happier and healthier by sharing stories of change.
You can read the rest of "Right as Rain" here, and check back every Wednesday on Chapelboro for a new column! 
---
Note: 97.9 The Hill has been Chapel Hill and Orange County's daily source for free local news since 1953. Please consider making a donation to continue supporting important local journalism like this.