So many things are forever changed by the pandemic of 2020.
We want so badly for things to go back to normal, but they won't. Our story — our world — has changed forever.
And I'm not just trying to be the "silver linings" style of optimist, but as a conscious observer of humanity and culture, I see several things that have changed for the better. 
That's because we've been forced to creatively pivot our businesses. 
At the beginning of the year, my main focus was to build my speaking career.
I'd had a few national keynotes and lots of local and regional workshops, but wanted more consistency in booking speaking gigs. I invested the most money I ever had on a course to learn the business side of speaking. I was ready to attack my plan to be a professional speaker. 
Then all events stopped, for everyone. Even full-time speakers were frantic.
Fortunately, public peaking was just one revenue stream for me, so I could lean more heavily on the others, like video production and rental properties. 
But I didn't want to lose steam, so I had to look for another way forward. 
In my storytelling workshops, I teach people that stories are about two things: what's happening on the surface (the plot), and what's happening underneath the surface. The latter is ultimately what the story is really about — the heart of the story.
I usually use a movie or two to illustrate what I mean.
In "Creed "(Ryan Coogler's "Rocky" reboot about Apollo Creed's son), the story is about a young man trying to make it up the ranks as an unknown boxer.
But what it's really about is a man trying to find his own identity, outside of his father's shadow.
You can find these two sides of the same coin in any story.
Similarly, in business, when uncontrollable variables throw us off course (like, say, a global pandemic), we have to ask: What do we really do or provide for our clients and communities?
Then, we need to find a way we can do it differently.
Just like in "Creed," the heart of the story still could've been told in a world other than boxing.
For my business, I realized that on the surface, I was a storytelling speaker. But what I really did was help clients unlock those parts of their stories needed to communicate and connect better with their communities and audiences. 
As long as that's the through-line, I could do it in multiple ways, mediums, and formats. 
So I doubled down on my story coaching, which could easily  be done on my laptop, from anywhere.
It allowed me to do what I do for clients in a whole new way.
One of those clients, Reinvestment Partners, exemplified this exact notion and asked for my guidance. The pandemic put a huge strain on their ability to serve their clients — which were families struggling to stay in their homes and in desperate need at times — since offices were closed and many clients didn't have the ability or technology to scan and send in necessary documents.
Reinvestment Partners created a new web form that will allow them to easily reach clients and set them up in the system to get the help they need. 
The best part is that even when offices open back up, this new method can be used in combination with the in-person method so they can save even more people from losing their homes. 
Working with another story coaching client  has even gotten me my first live workshop in 6 months — a sign that slowly things will perhaps go back to some version of normal. 
But even when that happens, I'll have a new tool to do what I really do.
If you're struggling with this new world forced upon us, I urge you: think about what it is you really provide for the communities you serve. Is there a more efficient way? 
Can you use this as an opportunity to serve people better?
Don't let the outside variable control your story.
(featured photo by Linda Nguyen)
---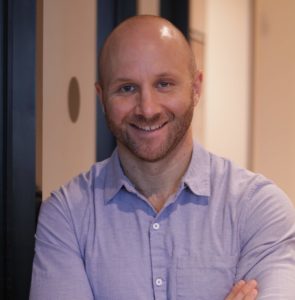 Rain Bennett is a two-time Emmy-nominated filmmaker, writer, and competitive storyteller with over a decade of experience producing documentary films that focus on health and wellness. His mission is simple: to make the world happier and healthier by sharing stories of change.
You can read the rest of "Right as Rain" here, and check back every Wednesday on Chapelboro for a new column! 
---
Chapelboro.com does not charge subscription fees. You can support local journalism and our mission to serve the community. Contribute today – every single dollar matters.