The myriad ways the coronavirus pandemic has affected our communities can't even be calculated. There will be residual effects for years to come — many that we aren't even aware of yet.
One of these ways was brought to my attention recently from a client of mine.
Months ago, I worked with Reinvestment Partners — a North Carolina-based organization whose mission is to foster healthy and just communities and address the problems of poverty and social injustice in the areas of food, housing, community development, health, and financial services.
I helped them tell the story of a produce prescription program for people in need of assistance and access to healthy foods. 
But last month they came back to me with a new problem.
They needed help with creating a crowdfunding campaign and crafting the story that drove it.
Part of what Reinvestment Partners does is provide housing counseling for people struggling to make their rent or mortgage payments. With only one full-time and one part-time counselor, they serve over 900 families across 23 counties in North Carolina.
Typically, most of their clients didn't have access to computers or printers and it would require a lot of one-on-one and in-person time with each client to walk them through the process.
What was previously challenging but manageable for them was exacerbated by the pandemic.
There was no in-person time. All offices were closed.
If their clients had issues submitting the necessary paperwork before, now they were almost helpless. But like many businesses have been forced to do, Reinvestment Partners found a creative way to pivot and continue to carry out their mission.
They created an online webform that clients could easily use to fill out forms, take pictures of them and send them in, and e-sign documents. Not only would this help their existing clients, it would allow them to help even more people than they were able to previously.
But because of lack of funding this year, they aren't able to pay for the webform to be implemented and cover the cost of the subscription to the service.
On top of that, even though state and federal eviction and foreclosure moratoriums have been extended, and Governor Cooper has allocated money for rental and utility payment support, these are only stop-gap measures.
The rent and mortgage payments will be due in arrears on January 1, 2021.
Several other housing counseling agencies are closing their doors. There are 14 counties in North Carolina that don't even have an agency to offer support and guidance through this.
That means that there will be a huge number of people who will lose their housing if we aren't able to get them the type of help they need before then.
This is what Reinvestment Partners is trying to prevent.
And that is why I am proud to help them.
You can, too.
Reinvestment Partners launched a Gofundme Charity campaign last week and it is well on its way to raising the $12,500 they need to establish their new system. Any donation helps.
https://charity.gofundme.com/o/en/campaign/angellas-hope-for-homes
---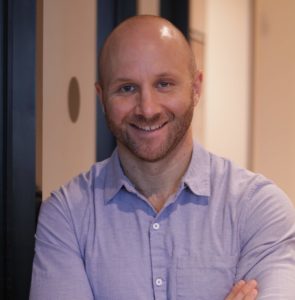 Rain Bennett is a two-time Emmy-nominated filmmaker, writer, and competitive storyteller with over a decade of experience producing documentary films that focus on health and wellness. His mission is simple: to make the world happier and healthier by sharing stories of change.
You can read the rest of "Right as Rain" here, and check back every Wednesday on Chapelboro for a new column! 
---
Chapelboro.com does not charge subscription fees. You can support local journalism and our mission to serve the community. Contribute today – every single dollar matters.