Last week was my first anniversary and even though we didn't expect it to be under the current circumstances, we tried to make it memorable.
The actual anniversary was Thursday, October 1, but it technically started Wednesday night, when my daughter and I were at Southpoint Mall — riding the escalator 1,000 times — and decided to surprise her mama with her favorite guilty pleasure, Chick-fil-A.
I had Bellamy run inside to give it to her and as soon as my wife Maya heard the bag crinkle, she knew what it was. She smiled big and I knew I scored a point already.
First thing Thursday morning I got us our weekly treat (usually reserved for Fridays) of Bean Traders coffee and had it waiting on her when she awoke. Point two. 
After that I texted her a video of our honeymoon that I had spent the past few nights editing, so she could enjoy it with her coffee in bed. Point three!
Then after we got Bellamy to daycare, we exchanged our "paper" presents.
Maya got me this incredible card game called "The _ And" that prompts you with questions about your partner that really push you to connect and communicate. You may recognize that name from the Emmy-winning documentary project of the same name. 
You draw a card and ask your partner things like "When did you know you were in love with me?" or "What do you wish I believed about myself?" or even more challenging ones like "What's something we still haven't figured out?"
She got all the points for that one. It was right up my alley and aligned very well with my mission in the world, and was created by a company I'd never heard of before. I was, and am still, blown away.
I got her a 500 piece custom puzzle (she loves puzzles!) of her favorite pic from our wedding photos.
She loved it.
Then, we went out on our first date since our honeymoon in February. Back on March 13 we had a date scheduled for dinner at Juju and a show at Motorco but that was the week that everything shut down due to the pandemic.
For seven months, we hadn't been in a real restaurant.
So we booked a reservation for Angus Barn and stuffed our faces with steak and shrimp. Angus Barn handled the service very well, with masked staff and partitions between socially distanced patrons.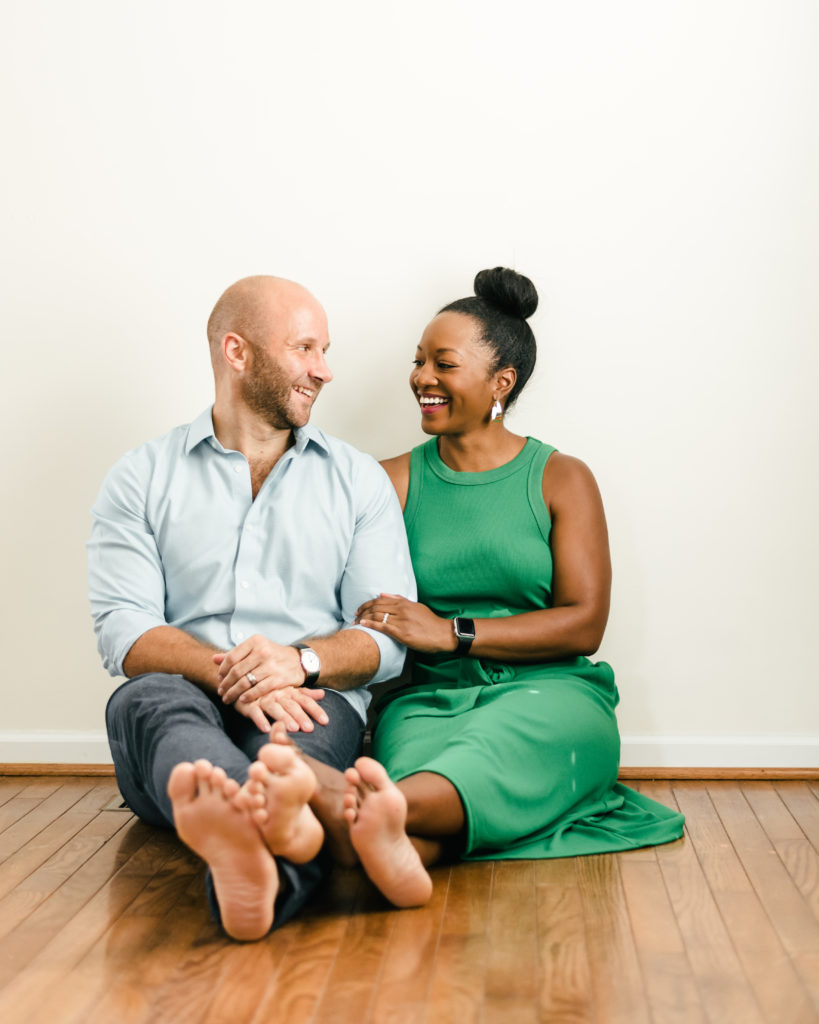 For a moment, as we clinked our glasses of rosé together, the world seemed normal.
After they gave us a free pound cake for our anniversary, our bellies did not seem normal, however. 
Finally, the next day, Maya had scheduled us a spa day at BR3 Studio in Durham. This wasn't for facials and massages, what one might think about as a relaxing spa experience.
This was infrared sauna to sweat out our toxins, Normatec compression to heal our muscles, and a couples float tank session to reset our mental state.
Though all three of those services are physically challenging to endure at times, we left feeling completely rejuvenated and quite euphoric.
I feel like we did pretty damn good in celebrating our marriage.
But here's the thing that I learned…
The moments that stood out the most were the small unexpected moments of truly knowing what would be special to our partner.
When we arrived with the Chick-fil-A — such a small unglamourous gesture — Maya was genuinely surprised and happy. When she gave me the card game and found something that so truly spoke to my heart, that's what still sticks with me.
Sure the dinner and drinks were nice, but it's the moments of true connection and understanding that were most meaningful.
And I suppose that's the recipe of a happy, long-lasting marriage. 
So here's to year one.
(photos by Linda Nguyen)
---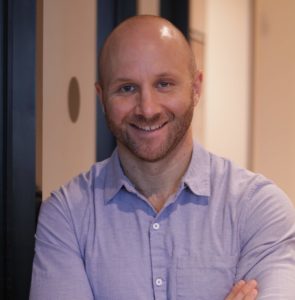 Rain Bennett is a two-time Emmy-nominated filmmaker, writer, and competitive storyteller with over a decade of experience producing documentary films that focus on health and wellness. His mission is simple: to make the world happier and healthier by sharing stories of change.
You can read the rest of "Right as Rain" here, and check back every Wednesday on Chapelboro for a new column! 
---
Chapelboro.com does not charge subscription fees. You can support local journalism and our mission to serve the community. Contribute today – every single dollar matters.