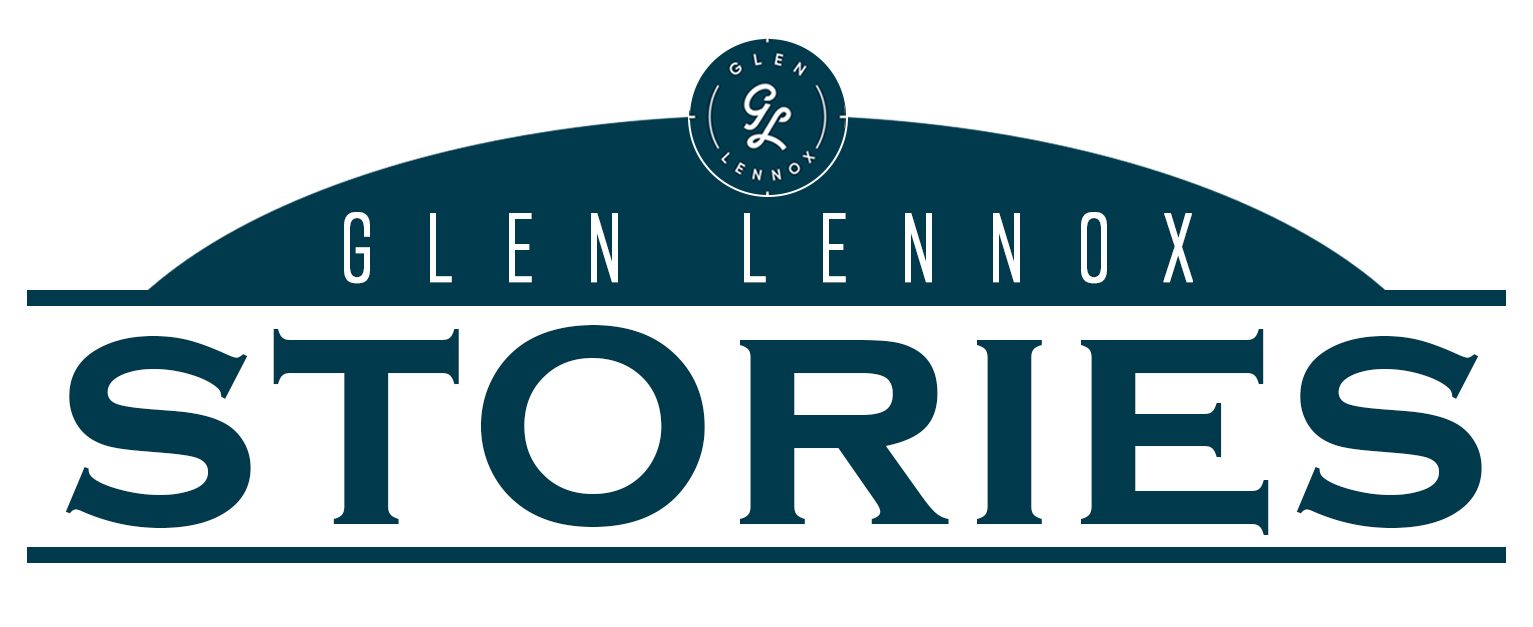 Phase I of the Glen Lennox redevelopment is clearly visible from 15-501 at the intersection of Brandon Road. The first building under construction is a four-level parking deck, which required most of the trees in that parcel to be removed.
However, developer Grubb Properties has a clear and well-conceived plan to replace trees after the four-story apartments, office building and club house are finished with the projected completion of what is called "Block 7" scheduled for spring 2021.
It's all part of CEO Clay Grubb's promise to the Town Council and Glen Lennox residents to do thoughtful, deliberate, big-picture planning when it comes to the neighborhood's tree canopy.
"We have here a perfect blueprint to show any and every developer who wants to build in Chapel Hill and needs to know how to responsibly respond with trees, green space, and rental housing that is modestly priced and affordable for the work force and retired work force," says long-time Glen Lennox resident Molly McConnell. "All the Town has to do is drive people – including prospective developers – through Glen Lennox and say 'do it like this' or go away."
Grubb Vice President Tim Jezisek, who lives in Chapel Hill and oversees the project, gets more specific about the plan for trees at Glen Lennox. It isn't just a matter of simply planting new trees.
"It always helps me to remember that growing trees requires patience and a long-term approach," he says. "You can see from the picture that Glen Lennox didn't start off as green as we see it today. And those trees were planted 65 years ago for quick growth and fast shade, which also means many of them are fading just as fast.
"We've seen a lot of hollow and rotted tree branches coming down in storms. We also found that several of the 'prime' trees we reclaimed for future wood products were hollowed or rotting. They looked fairly healthy from the outside, but many of those had realistically 5-10 years of life left before a strong wind would take them down. That's another reason we're planting more deliberately going forward — native trees, and trees that will grow at varying rates so that when the faster growing ones start to reach the end of their life cycles or come down, the slower growing ones will be there to maintain the tree canopy."
According to Jezisek, in Block 7, Glen Lennox will plant a total of nearly 200 new trees, more than 1200 shrubs and more than 400 annuals/perennials.
"Over 10 years, just the new trees in Block 7 will offset over seven and a half metric tons of CO2. That's the equivalent of driving over 18,000 miles in a typical car."
"Beyond just the numbers," he continued, "We and the Town are approaching Glen Lennox trees from an urban forestry and 'big picture' approach to sustainable tree and canopy management rather than looking only at single trees.  Managing this urban forest as a 70-acre parcel, with the benefit of decades of new knowledge about how to do this well (as compared to what they knew 1953), is going to help us be much more deliberate and effective both with new plantings as well as long-term tree and canopy management."
On a related note, a good portion of Block 7 (where the apartments and office are going) on the 15-501 side allows for 5-story buildings. However, Jezisek says, "We kept ours at four stories max to help ease that visual transition from the neighbors over to the clubhouse (also one to one-and-a-half stories), then into Glen Lennox more where the height starts to step up a bit farther back. In addition to helping this first phase of the redevelopment blend in a bit more, we thought the slightly lower buildings would balance a little better with the height of some of the tall trees along that Brandon and Flemington border."
McConnell, who paid close attention to every step of the Glen Lennox application and submission of plans to the town, she says that "Clay Grubb participated in the Neighborhood Conservation District Committee process . . . and then he participated in a two-year Development Agreement Process (2012-2014) that created a Glen Lennox Development Agreement.
"Being a resident of not only Chapel Hill for 49 years, but also a tenant in Glen Lennox Apartments for 20 years, I am grateful and delighted to share that Clay Grubb and his team are not clear cutting trees now nor will they ever do so, and in fact they are doing good and faithful service with regard to trees in Glen Lennox Apartments during both preservation and redevelopment phases."