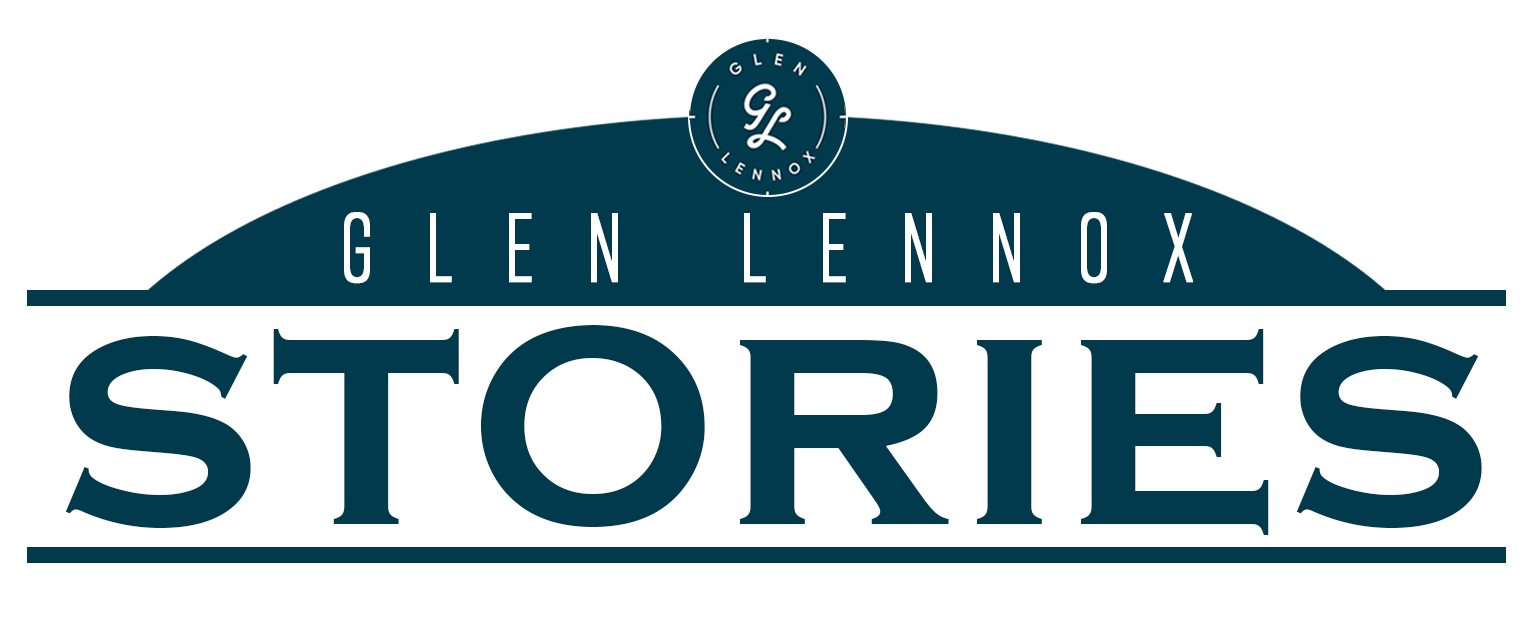 Casper "Tim" Timberlake has a long history with UNC and Chapel Hill, including being a resident and later part-owner of the Glen Lennox apartments.
Timberlake is also the older brother of famous artist Bob Timberlake and the father of Cammy Timberlake, a championship tennis player who was the first Title IX woman's scholarship athlete at Carolina.
The Timberlakes go back generations in Lexington, North Carolina, from where a half-dozen family members went to Chapel Hill and graduated. Tim Timberlake arrived in the fall of 1950, leaving his year-younger girlfriend and future wife, Anne "Teen" Redwine, back in Lexington.
"We dated in high school and then I went to Chapel Hill," Tim recalled with a slight laugh. "We continued dating and the next year she went to Duke in the fall of 1951. She decided she didn't want to be encumbered with me her first year in college."
During Teen's two years in Durham, they stayed in touch and eventually got back together. They were married in the summer of 1953, Teen transferred to Carolina to major in teacher education and the Timberlakes rented a two-bedroom apartment at 114 Hamilton Road in the heart of Glen Lennox.
"That was a good way to start married life and I remember it well," Tim said. "It was a real laid-back atmosphere. We were the youngest folks in that whole area, and we grilled out on most Saturday nights. We had some older friends, who were working at the university or were in graduate school. There were some young children, and we ended up doing a lot of baby-sitting that year."
During Tim's years in Chapel Hill, younger brother Bob visited often and followed him into the Sigma Chi fraternity. Painting was a hobby at that time, and after graduation Bob joined his brother in the family gas company back in Lexington.
"He started drawing and painting when he was seven or eight, and all those early paintings would not give you an idea that he would become such an accomplished artist," Tim said. "But our mother kept them all and years later he would have a few retrospective shows."
In the late 1960s, Bob Timberlake saw an article and paintings of renowned artist Andrew Wyeth in LIFE Magazine; the brothers contacted Wyeth and they "wrangled" a meeting with him at his home in Pennsylvania.
"We took some of Bob's work with us, and when Mr. Wyeth saw it he asked him what he was doing," Tim said. "Bob said he was working at the gas company, and Mr. Wyeth said when you get home, resign and start painting full time."
Bob began marketing his artwork through Hugh Morton, Jr., a Raleigh-based public relations and advertising agent whose family owned and ran Grandfather Mountain in Linville, where both Timberlake brothers eventually bought second homes.
Since then, Bob Timberlake has become one of America's most beloved realist painters, specializing in water colors. He has a stretch of I-85 designated as the Bob Timberlake Freeway.
---
---
His first exhibition was a sold-out show in Winston-Salem in 1970. In 1973, he held the first of seven one-person exhibitions at Hammer Galleries in New York City. The first show was sold out before it opened, which had never happened before at that well-established gallery.
He later opened a second gallery in Blowing Rock, which in 2004 was renamed the Bob Timberlake Inn at Chetola Resort, and started a home furnishings line. Wyeth served as his mentor until Wyeth's death in 2009 at 92.
The Timberlake family also owned the Land Company, which invested in real estate. They knew Glen Lennox owner Robert Lay Grubb, who was selling part of the apartment complex to finance building the Glen Lennox Shopping Center on route 54 – one of the state's first shopping centers. Grubb's son, Clay, is the Charlotte developer who is redeveloping much of the Glen Lennox property in a twenty-year project.
"Bob Grubb was a friend of ours," Tim said. "Our family owned about 30 percent of the 140 units until Bob bought it back from us. We owned it for about 12 or 15 years."
Tim Timberlake had spent two years in the service as a special investigator. He and Teen moved from base to base and wound up in Charlotte, where Tim worked for the Army Counter Intelligence Corps. After leaving the Army, they moved back to Lexington, where Tim ran the gas company until it was sold and he retired in 1995.
They now split time between Lexington and their home in the mountains.
Tim and Teen have five children, 11 grandchildren and six great grandchildren with another on the way in February. Their oldest daughter, Cammy, started playing tennis as child and developed into a ranked player in North Carolina. By the time she was 18, she had won five state championships in various age groups.
"About that time, we got a call from the athletic department at UNC," Tim said. "Title IX had surfaced, and they were looking for a female they could award a scholarship to because they had to start treating females like they did male athletes. She enrolled in 1974 and graduated in 1978. We went back often to see her play."
The couple who started their life together at Glen Lennox celebrated their 65th wedding anniversary this year.