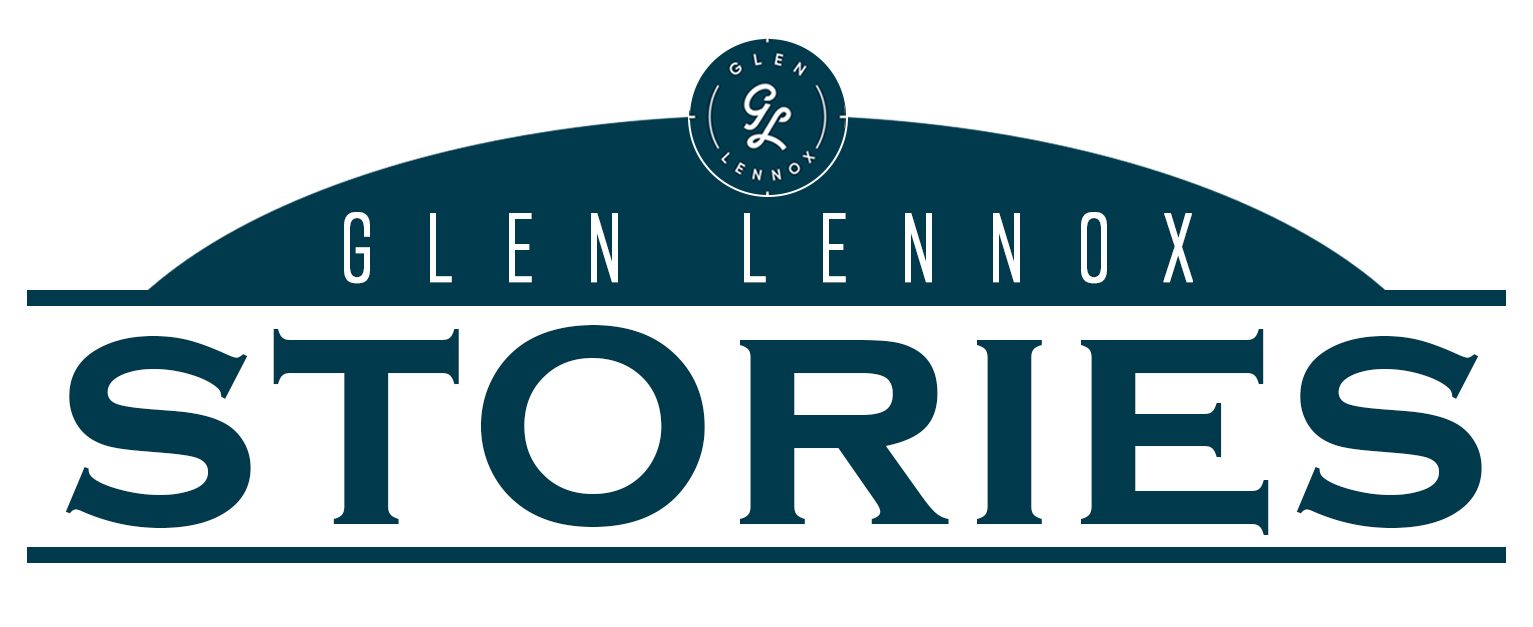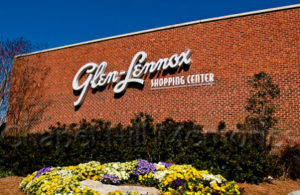 The Glen Lennox Shopping Center opened in 1952 and, supposedly, is the second oldest shopping center in North Carolina after Cameron Village in Raleigh.
The L-shaped "strip mall" still has the same configuration today, but the original retail tenants are all gone. The popular Dairy Bar gave way to a Chinese restaurant and today the corner on the east end is Bin 54, a local upscale steak house.
The space with the dry cleaners and laundromat now houses Jujube restaurant and the spot of the popular Pace Gift Shop is Kitchen & Bath Galleries. There was also a barber shop, drug store owned by George Harris, children's store and the NCNB Bank.
At the opposite end of the strip was Colonial, and later Morgan's — a food store — the only other grocery in town besides Fowler's on West Franklin Street. There is still a self-standing gas station on the west end of Glen Lennox, but what once pumped gas as Sinclair is now a BP station and Family Fare convenience store.
"I love it, never moving," says Brad Fox, whose Medical Claims Rx business is  approaching its 30th anniversary in one of the suites on the second floor. "The building is a little funky, but it is still a great place to work."
There is rarely a vacancy on the ground floor — which also has Spectum cable, Deluxe Dry Cleaners, Wine & Design, Mr. Eye Dr., Glen Lennox Beauty Salon, a Sherwin Williams paint store and an Edward Jones financial services office.
Carolyn Harrell may be better known today as a successful real estate agent, but she cherishes her days work and later owning Pace Gift Shop. She and her husband Neal purchased the business from the estate of original owner Ray Staples in 1972 and Carolyn added a picture framing service by Raymond Neal.
"Mr. Staples loved cats and it was rumored he had a dozen at home," Harrell said with a laugh. "One of them, Missy Pace, lived in the shop day and night. It wasn't unusual to open up in the morning and find china or crystal broken and scattered on the floor. Ray would simply pick up the pieces as if nothing happened."
Pace was not only a quality gift store with high end pieces of furniture and accessories, but also a popular gathering place for Chapel Hill women. "Ray's chair remained in the store after his passing," Harrell said. "Each day, several 'regulars' would stop in an sit in the chair to chat." She ticked off the names of I.C. Croft, Fred Anernathy, Porter Pickle and Barbara Schwentker, who often showed up with a batch of fresh-baked brownies.
That's how Carolyn discovered and fell in love with the store when the Harrells moved onto nearby Oakwood Drive. Other customers wound up working there and Wendy Maxwell and Margaret Harrington eventually became partners and bought the shop when Caroyln went into real estate full time in 1989.
"Most other store buyers shopped in Atlanta and at the High Point Market," Carolyn said, "but Ray always shopped in New York for Pace merchandise to stay ahead of the times. He suggested I buy at 225 Fifth Avenue and other New York suppliers, and those trips were one of the best parts of the job. Such fun."
Collectors were frequent shoppers, purchasing a piece of wood carving from Germany or a hand-made wood Anderson tray. Pace stayed open late into the afternoon on Christmas Eve, so husbands could rush in from work and buy last-minute gifts for their wives.
Charley Mann, who has the Chapel Hill Memories website, often pulled his wagon filled with empty soft drink bottles he had collected to the grocery store and turned them in for two cents each. "I often made more than $5 a week with my little enterprise," Mann recalled. "In those days that money went a long way, as candy bars and soft drinks were a nickel, comic books were a dime and phonograph albums were three dollars."
Former resident Sarah Greer remembers the shopping center as "a true community meeting place."
"We drove Mr. Harris crazy reading all of his comic books," said Greer. "Mothers would leave their babies in carriages outside the Colonial grocery store when they shopped. Every December, I would look forward to the arrival of the guy who painted big Santa Claus decorations on the windows of the Dairy Bar and other stores. It took him days and we would watch in fascination."
In 1969, George Harris offered his Rolls Royce to Howard Lee's campaign for mayor and picked up anyone who wanted to register to vote, and later drove them to the polls. Doug Clark also offered Lee his Hot Nuts tour bus to drive them home after registering and voting.
"After Doug had given us his bus to campaign," Lee recalled in the 2016 book "Game Changers," "We laughed about how we had driven people to the polls in George's Rolls and taken them back in the bus."
"I have loved working with all of the store owners and tenants," Vanessa Blackwood-Spinks says warmly of her 30 years as property manager at Glen Lennox. "So many great memories were made here."