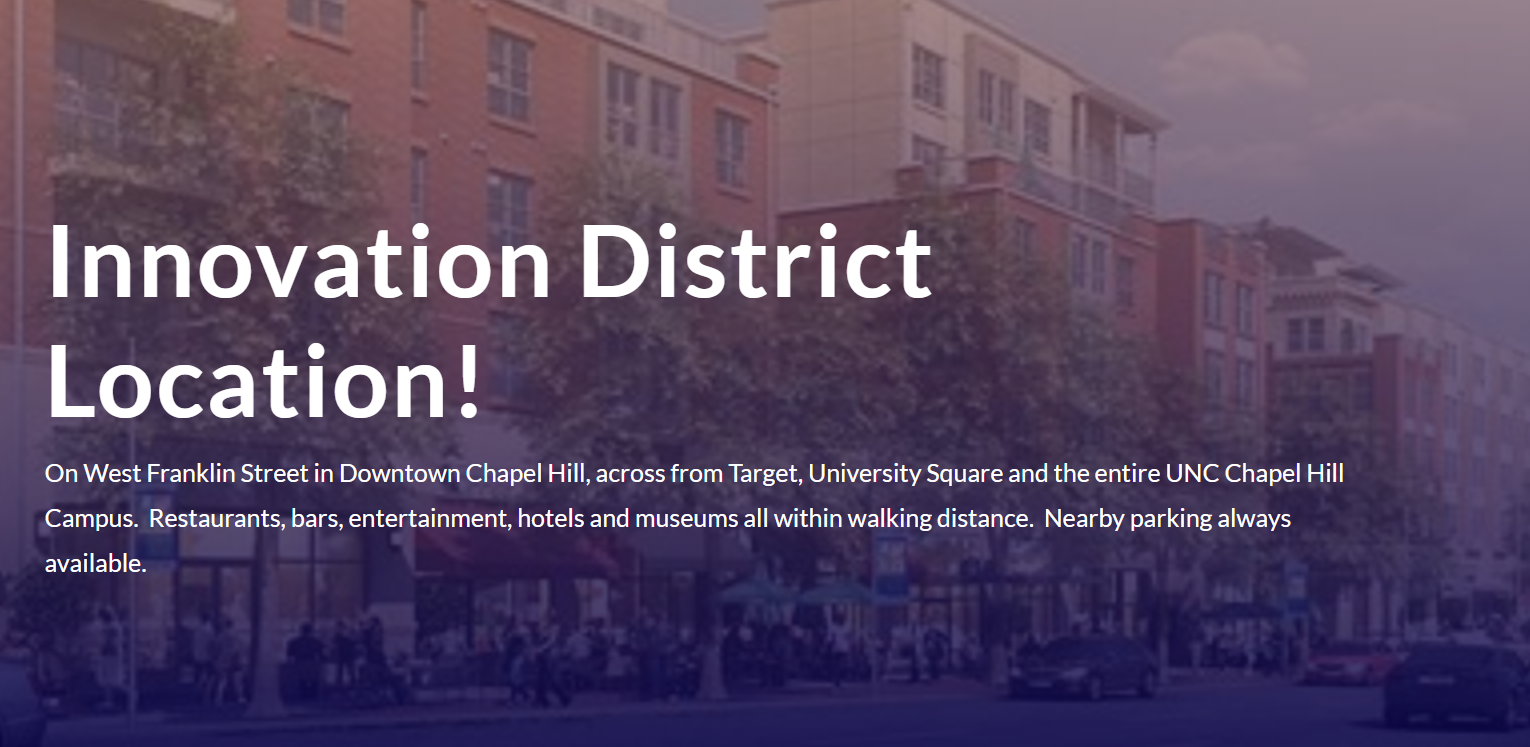 Join 97.9 The Hill's Ron Stutts for a conversation about coworking spaces and their effectiveness with Gregg Gerdau, founder and community director of Carolina Coworking, and Daily Tar Heel General Manager Erica Perel.
The space at Carolina Coworking provides flexible workspaces, along with private offices rented on month-to-month subscriptions and even meeting spaces for special events and routine check-ins alike. This summer, while the downtown office of the Daily Tar Heel was undergoing renovations, Perel brought the editorial and sales staff of UNC's student newspaper to the offices at Carolina Coworking for training sessions and retreats in preparation for the year ahead for the DTH as they prepared for publishing print and digital editions of the paper.
Carolina Coworking is located at 206 West Franklin Street in the heart of the Chapel Hill Innovation District and on the web at www.carolinacoworking.com.
Full interview audio:
---
Podcast: Play in new window | Download