Welcome to Woman Crush Wednesday!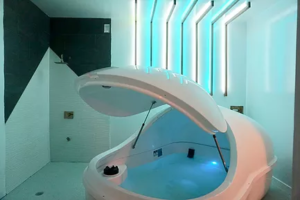 This week on Woman Crush Wednesday, join Ali Evans for a conversation with Jen Ellis of Areté Float Tank Studio in Carrboro. At Areté, you'll find private pods filled with roughly 10 inches of body-temperature water with approximately 1,000 pounds of Epsom salts dissolved in that provides a space for sensory deprivation, meditation and ultimately relaxation.
"About four years ago now, I broke my ankle really badly and ended up in a walking boot and on crutches for quite some time and during that time I developed a really bad sciatica," said Ellis. "My husband actually suggested that I try floating to see if that would alleviate any of the pain I was experiencing. So I thought, let's give this a shot. What's the worst that can happen? And after my first session, I felt absolutely incredible. Not only did my pain go away, I was so calm and so relaxed. It was such a transformative experience for me that I knew I had to open one in Carrboro. At the time, I was driving over an hour to float, so I thought I couldn't believe there wasn't one closer, and also our community would totally welcome and just benefit from having it close by."
Now, Areté offers a wide range of activities, treatments and opportunities for visitors to find a piece of calm and a place of centering. You can listen below for the full conversation between Ali and Jen below  — and check back next Wednesday for another introduction to some of the most amazing women in our community!
---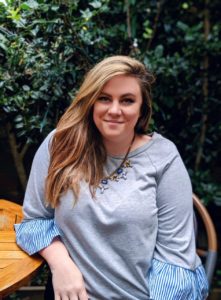 Join 97.9 The Hill's Ali Evans every Wednesday for another edition of "Woman Crush Wednesday," a three-minute weekly recurring segment made possible by Mosaic Comprehensive Care that highlights motivated women and their impact both in our community and beyond. If you'd like to nominate someone to be featured on WCW, email ali@wchl.com
Podcast: Play in new window | Download