Welcome to Woman Crush Wednesday!
This week, join 97.9 The Hill's Ali Evans for a conversation with Connolly Walker, chair of Chapel Hill Young Professionals and a local insurance agent.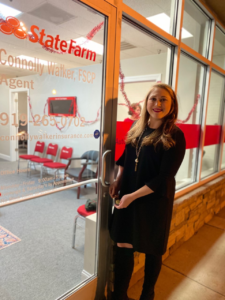 CHYP — pronounced "chip" — is a local group that connects professionals under 40 for networking, community service and more. The group has kept up its monthly meetings during COVID, adapting to the situation and continuing to work and network safely. CHYP had kept up virtual meetings, held a virtual trivia night and even participated in a live concert via Facebook!
Walker also feels "incredibly blessed" that her insurance office was able to smoothly transition to working remotely, and that she can continue to help clients through these tough times — and, for Walker, part of being there for her team and her customers is making sure she's up to the task.
"Self care is so important, it's not just for the Instagram influencers," said Walker. "When I treat my body well, I'm able to help my customers and really be there for my team. Before I walk in my doors every morning, I check my energy level because what I bring into the office is gonna set the tone for my team and also for my customers."
Listen to the full conversation between Ali and Connolly below, and hear more about CHYP and making it through COVID with your relationships — professional and otherwise — intact!
---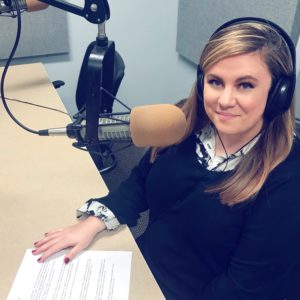 Join 97.9 The Hill's Ali Evans every Wednesday for another edition of "Woman Crush Wednesday," a three-minute weekly recurring segment made possible by Mosaic Comprehensive Care that highlights motivated women and their impact both in our community and beyond. If you'd like to nominate someone to be featured on WCW, email ali@wchl.com.
---
Chapelboro.com does not charge subscription fees. You can support local journalism and our mission to serve the community. Contribute today – every single dollar matters.
Podcast: Play in new window | Download