Welcome to Woman Crush Wednesday!
This week, join 97.9 The Hill's Ali Evans with Brittni Winslow, executive director of Emerge Pediatric Therapy. Of course, the work Emerge does focuses on children, but the role of parents is worth consideration as well.
"These parents are juggling so many things already as just being a parent," said Winslow. "Then there's the added stress of all the different things that have been thrown up in the air — stressors in the family, how to work at home for a lot of parents while their kid is also doing school at home, it's just that a whole new level. The coping strategies that we used to have aren't necessarily there, or you can't do things in the way that you used to be able to do."
Everyone is missing something: kids are missing extracurricular activities, parents are missing crucial pieces of support structure, and both are missing the ability to safely get together with friends.
"I think just giving everyone a little bit of breathing room and some grace [is important]," said Winslow. "Just being okay with opening up the floor for venting in a no-judgment way."
Listen below for the full conversation between Ali and Brittni, and tune in next Wednesday for the next WCW introduction to another amazing woman in our community!
---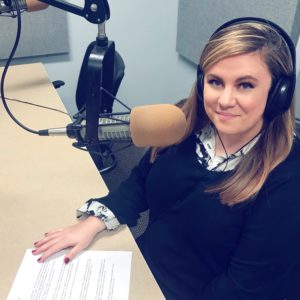 Join 97.9 The Hill's Ali Evans every Wednesday for another edition of "Woman Crush Wednesday," a three-minute weekly recurring segment made possible by Mosaic Comprehensive Care that highlights motivated women and their impact both in our community and beyond. If you'd like to nominate someone to be featured on WCW, email ali@wchl.com.
---
Chapelboro.com does not charge subscription fees. You can support local journalism and our mission to serve the community. Contribute today – every single dollar matters
Podcast: Play in new window | Download
Subscribe: RSS