Welcome to Woman Crush Wednesday!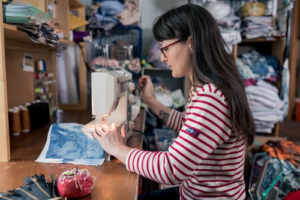 This week, join 97.9 The Hill's Ali Evans for a conversation with River Takada-Capel, the creative mind and hands behind RIVTAK's collection of handmade artistic attractions, oddities and space-making accents!
Based on the shortened form of Takada-Capel's name, RIVTAK's items are made from salvaged, found, natural, waste-free materials that can find a second life in the hands — and home — of another.
"The main focus of my business has been finding materials and reusing things," said Takada-Capel. "In the early years when I didn't have that much money, it was all about thrifting, flea markets, estate sales, finding that cool, unique vintage fabric and making products out of that. Now I have developed relationships with local factories where I can go and pick up their remnant materials. So really those materials are what inspire me. That is totally going to determine my product development, my product design."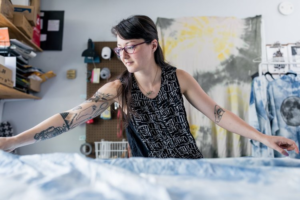 Inspired by childhood fascinations with the old objects that carried so much weight in the homes of her family, Takada-Capel's RIVTAK works to find connection to where the things we surround ourselves with come from.
"My love for vintage goes all the way back to being a little kid and visiting my grandparents," said Takada-Capel.  "Both here in North Carolina and in Tokyo, Japan … Going to their houses was like going to a museum — and the things that we put value on, I felt like they just wouldn't stand up to those older things. You know, when I find things at thrift stores that have the union "made in the U.S." labels, I feel like that connects me with the women and the men who had been handcrafting all the things that we surround ourselves with all the time."
Listen below for the full conversation between Ali and River, and check back next Wednesday for another introduction to some of the most amazing women in our community!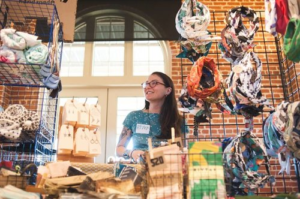 ---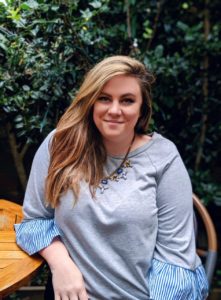 Join 97.9 The Hill's Ali Evans every Wednesday for another edition of "Woman Crush Wednesday," a three-minute weekly recurring segment made possible by Mosaic Comprehensive Care that highlights motivated women and their impact both in our community and beyond.
Podcast: Play in new window | Download
Subscribe: RSS