In the second episode of "Inside Voices," (available to stream at the bottom of this page) join host Kevin "Kaze" Thomas for a conversation with Kyesha Jennings — the multi-hyphenated creative mind and professor at NC State who also pens a weekly column about hip-hop from a woman's perspective.
Kaze and Jennings' discussion covers a great deal of ground, from the ongoing national issue of what happened to Breonna Taylor to the role of Black women and the status of their reality in this movement, and in the world that lies beyond 2020. While the removal of Aunt Jemima and Uncle Ben from store shelves is distracting attention away from real issues and real violence that aren't being addressed or answered for, this episode of "Inside Voices" talks over how we can make ourselves heard.
---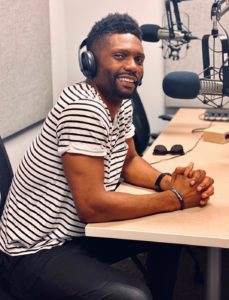 "Inside Voices" is a platform dedicated to Black men and women, people of color and allies — and a place to share experiences, concerns and stories while working to find hope and optimism about tackling tough topics and discussions while finding constructive ways to talk about solutions. "Inside Voices" is hosted by Kevin "Kaze" Thomas.
---
Chapelboro.com does not charge subscription fees. You can support local journalism and our mission to serve the community. Contribute today – every single dollar matters.
Podcast: Play in new window | Download