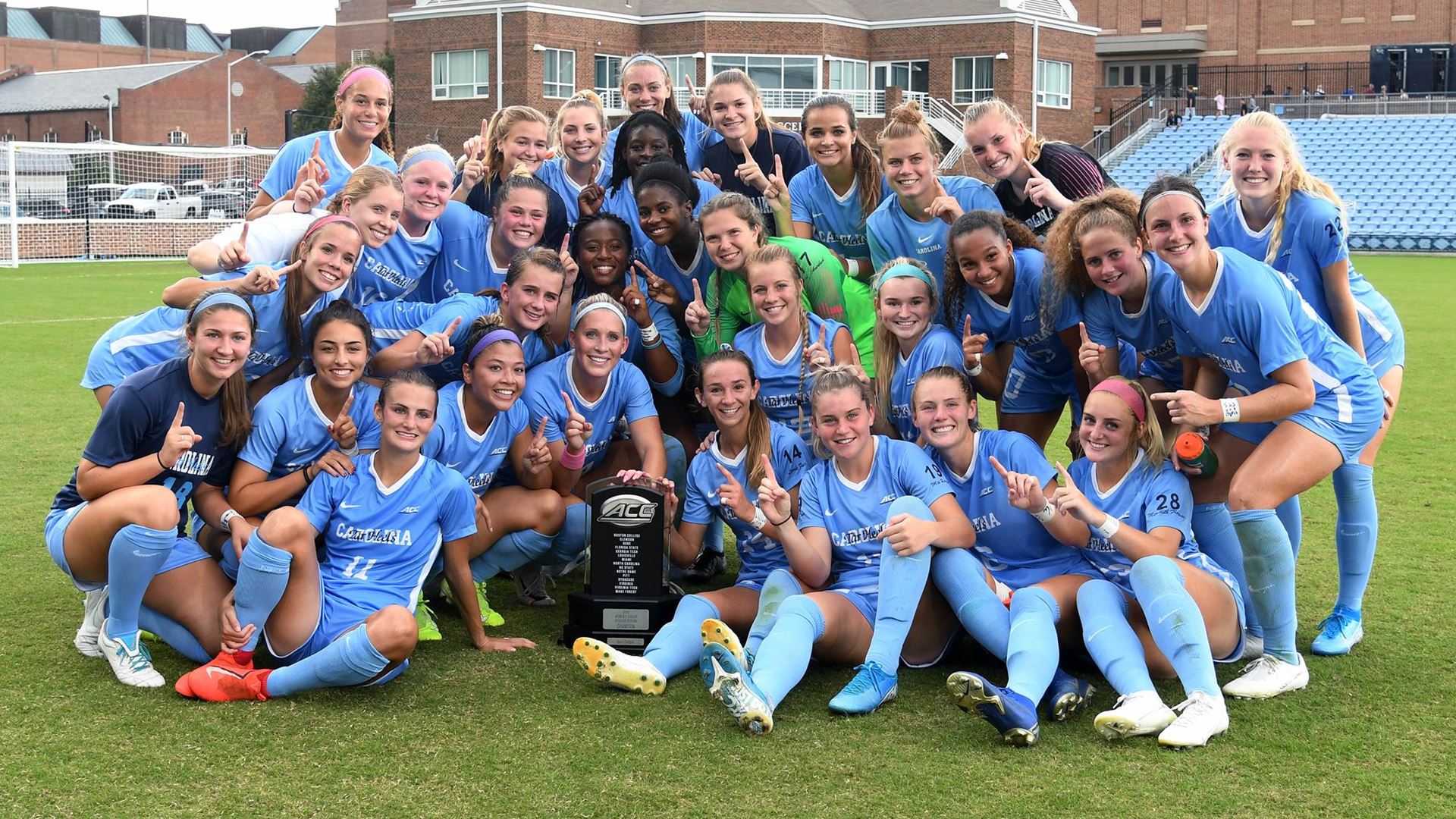 With a 2-0 victory over the No. 25 Virginia Tech Hokies on Sunday at Dorrance Field, the third-ranked UNC women's soccer team clinched the 23rd ACC regular season title in the program's storied history.
Senior Zoe Redei scored the decisive goal in the 43rd minute, which was only right as it was also Senior Day in Chapel Hill.
The Tar Heels (15-1-1, 8-0-1 ACC) were gifted an insurance goal in the 87th minute when a shot by Isabel Cox deflected off of a Virginia Tech defender and into the back of the net.
Virginia Tech fell to 11-4-2 with a 3-4-2 record inside the conference. The Hokies were a perfect 8-0-0 in non-conference matches this season.
This also marked UNC's 14th shutout in 17 games.
Up Next:
UNC will close its regular season on Thursday against Miami on the road in a match set to begin at 7:30 p.m.
Photo via UNC Athletics