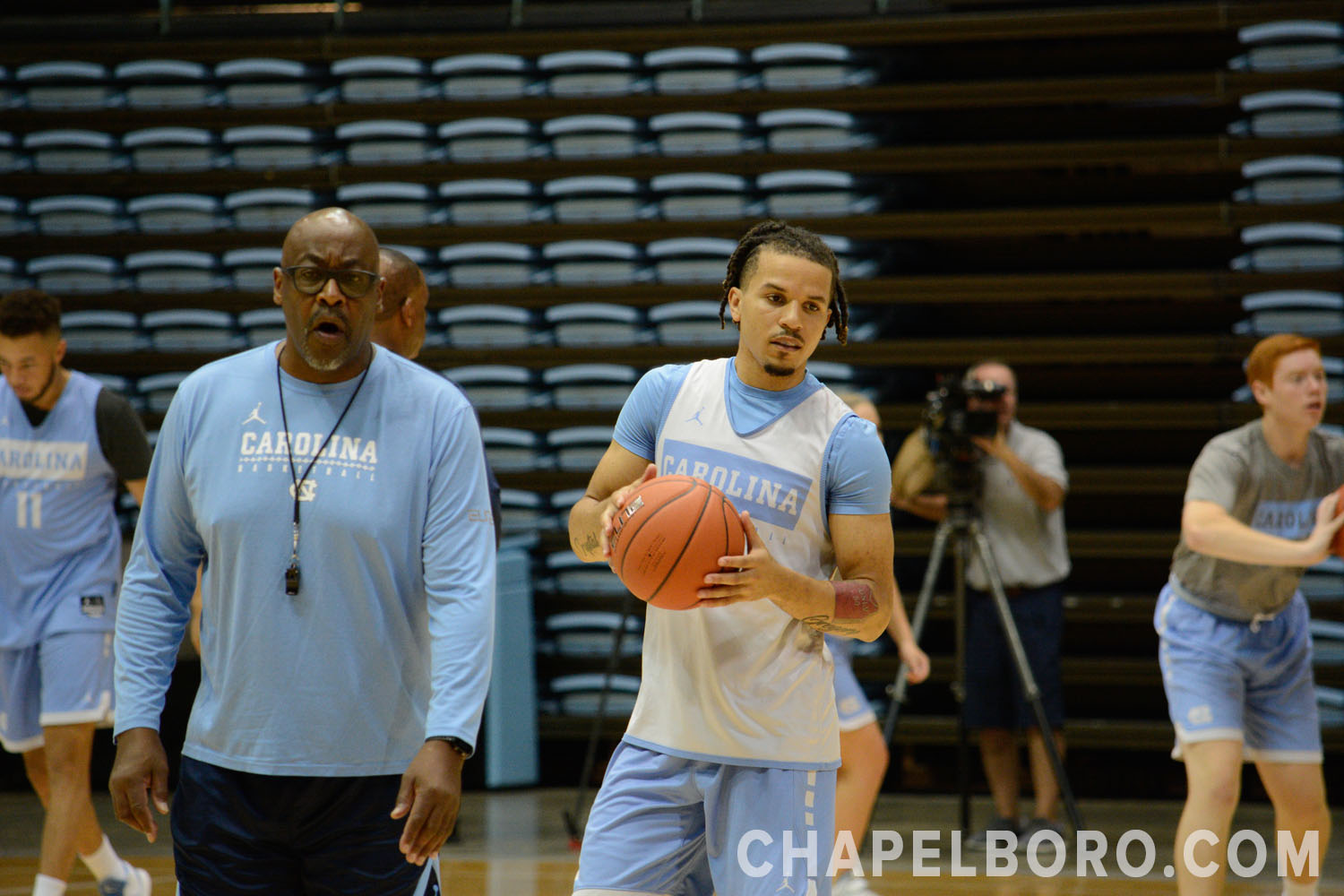 Playing in its annual "secret scrimmage" on Sunday at the Dean Smith Center, the UNC men's basketball team received 28 points from freshman point guard Cole Anthony while splitting four separate periods of play against the Villanova Wildcats.
According to information released by UNC, Villanova outscored the Tar Heels 44-36 in the first 20-minute half, while also winning 8-6 in a six-minute period featuring only non-starters.
UNC got the upper hand in the latter portion of the scrimmage, taking a 43-36 victory in the second 20-minute half and an 18-12 win during an eight-minute period where both teams played strictly zone defense.
Throughout the 54 minutes of action, the Tar Heels shot 50.6 percent from the floor and connected on nine of their 25 attempts from three-point range. Villanova, meanwhile, was held to just 39.1 percent on its field goal attempts.
In addition to Anthony's 28 points, UNC also received 18 from fellow freshman Armando Bacot, 14 from junior Garrison Brooks and 12 from sophomore Leaky Black. Those four were the only Tar Heels in double figures.
Brooks also added 11 rebounds to complete a double-double, while Bacot nearly missed out on one of his own by finishing with nine rebounds.
Up Next:
Fans will get their first look at this new group of Tar Heels in their next game, which is an exhibition at home against Winston-Salem State on Friday at 7:30 p.m.
Photo via Dakota Moyer