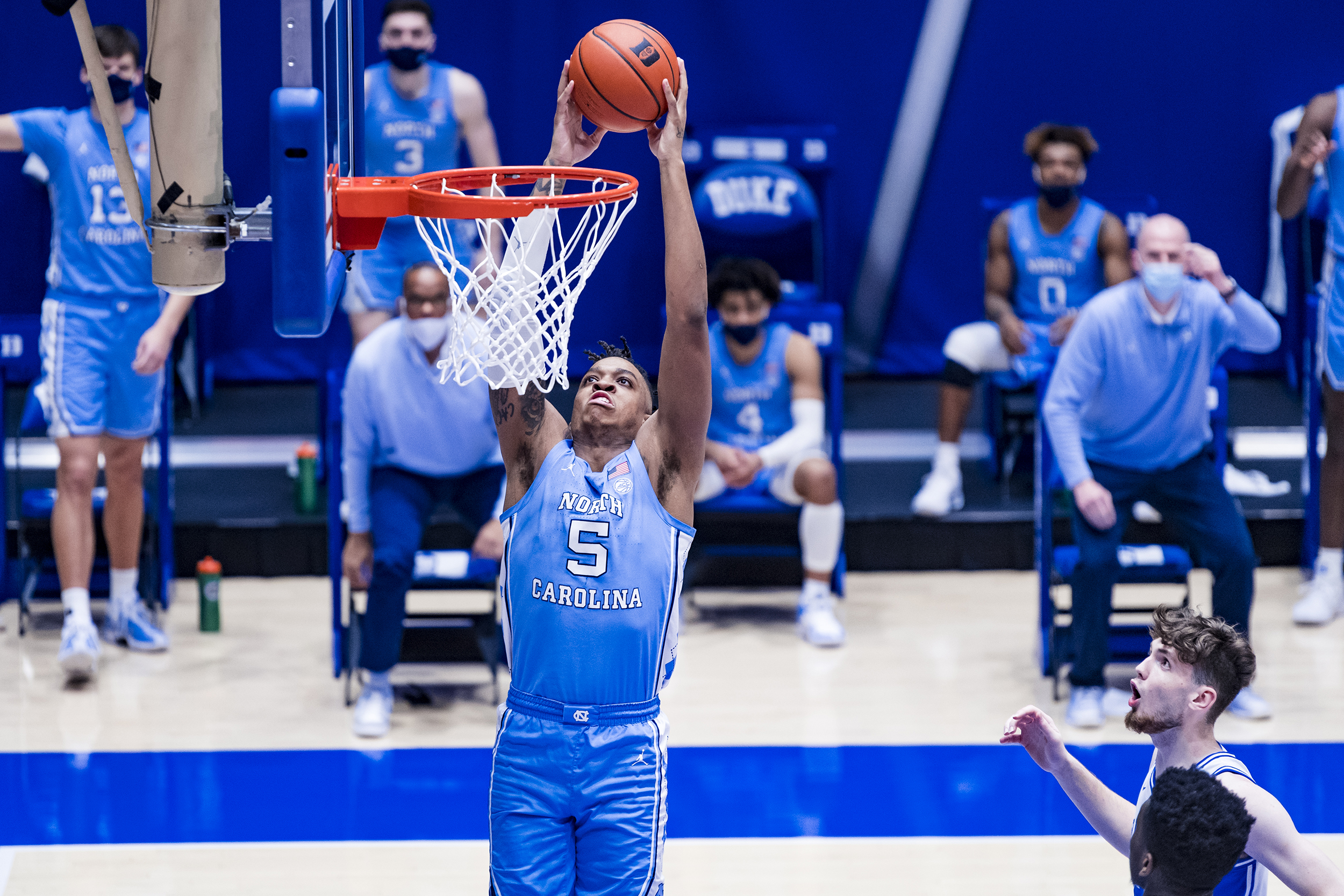 As a guest on the College Hoops Today podcast with Jon Rothstein on Monday, new UNC head coach Hubert Davis said he thinks forward Armando Bacot is returning to the Tar Heels next season.
"We've got Armando Bacot coming back next year," Davis told Rothstein. "He led our team in points and rebounds — he's going to have an unbelievable, fantastic junior season."
Bacot previously announced he intends to test the NBA Draft waters, but he didn't sign with an agent so he has the option to return if he wishes.
The school said through a spokesperson that neither Bacot or the team have announced a final decision.
With UNC already losing Garrison Brooks, Walker Kessler, Day'Ron Sharpe, Sterling Manley and Walker Miller this offseason, Bacot would be the lone remaining forward on the team returning next year.
As a sophomore this past season, the former McDonald's All-American led the Tar Heels in both scoring and rebounding with averages of 12.3 points and 7.8 rebounds per game.
Davis spoke at length on the podcast about how he wants UNC to look on the floor next season, with Bacot likely serving as the primary big man while transfers Brady Manek and Justin McKoy — both forwards — play in more of a perimeter-oriented role.
"We needed guys that can play alongside him that have more perimeter skills," Davis said, of Bacot. ""I want to score around the basket. I want to attack the offensive glass. I want to get other big guys on the opposing team in foul trouble. But, in order to have that space to have that movement for guys like Caleb Love and R.J. Davis to be able to penetrate and make plays, you need guys to be able to stretch the floor — and Brady and Justin can 100 percent stretch the floor."
Photo via ACC Media.
---
Chapelboro.com does not charge subscription fees. You can support local journalism and our mission to serve the community. Contribute today – every single dollar matters.