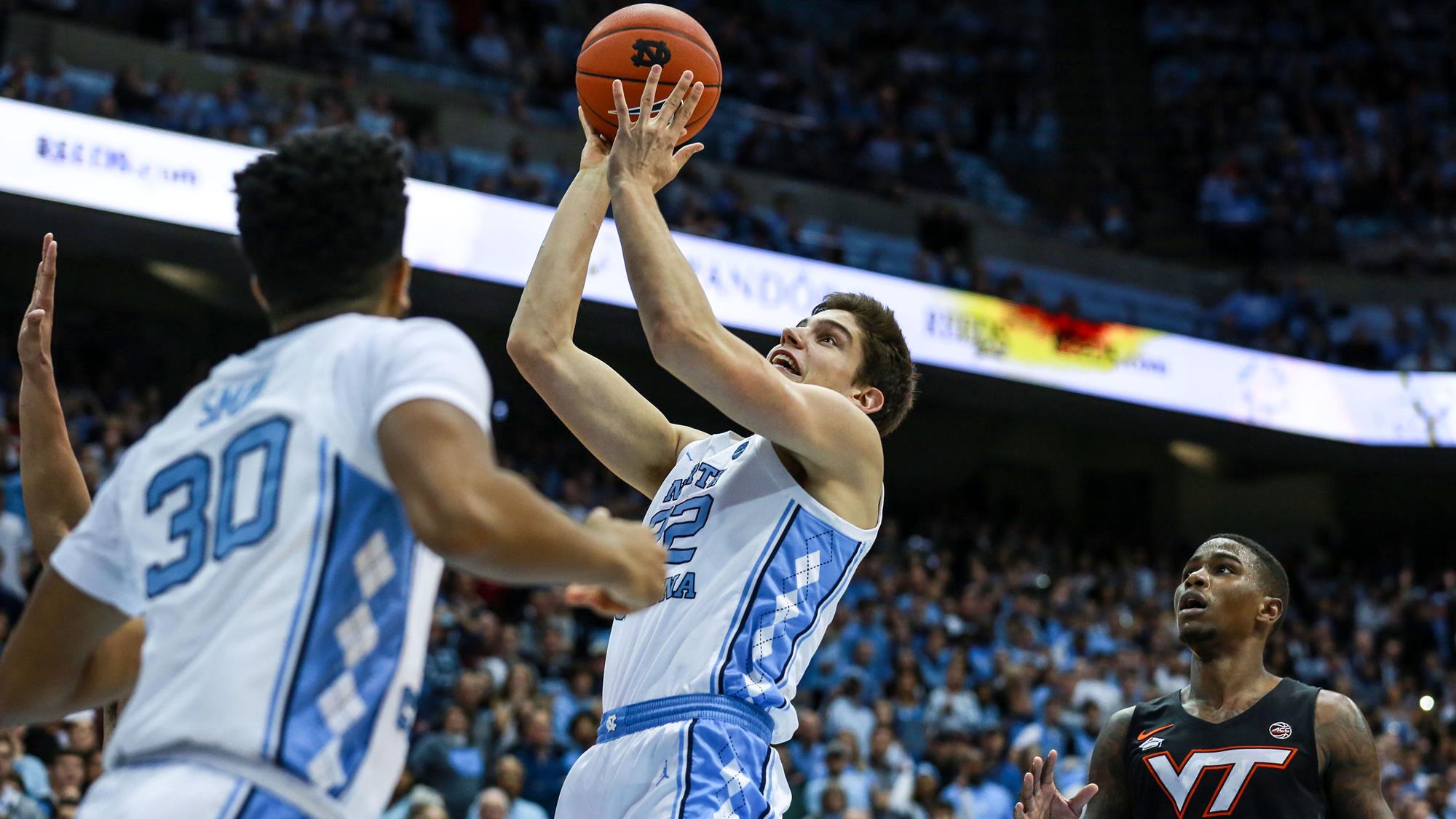 UNC senior forward Walker Miller announced Wednesday he is entering the NCAA transfer portal as a graduate in order to play out his final year of eligibility somewhere else.
Miller–who stands 6-foot-11 and weighs 235 pounds–appeared in 62 games over his four-year career with the Tar Heels after joining the team as a recruited walk-on.
In that time, Miller totaled 32 career points, 30 rebounds and five blocks. This past season saw him get playing time in just seven games, but he got the start against Duke on Senior Night and took an early charge to give the Tar Heels some momentum.
He now becomes the fourth Tar Heel big man to announce their intentions to leave the school so far this offseason, joining transfers Walker Kessler and Sterling Manley as well as NBA-bound Day'Ron Sharpe.
Miller is the brother of current UNC-Greensboro head coach and former Tar Heel fan-favorite Wes Miller. He chose UNC over Dartmouth during his initial recruiting process.
Photo via Go Heels/Carolina Athletics
---
Chapelboro.com does not charge subscription fees. You can support local journalism and our mission to serve the community. Contribute today – every single dollar matters.