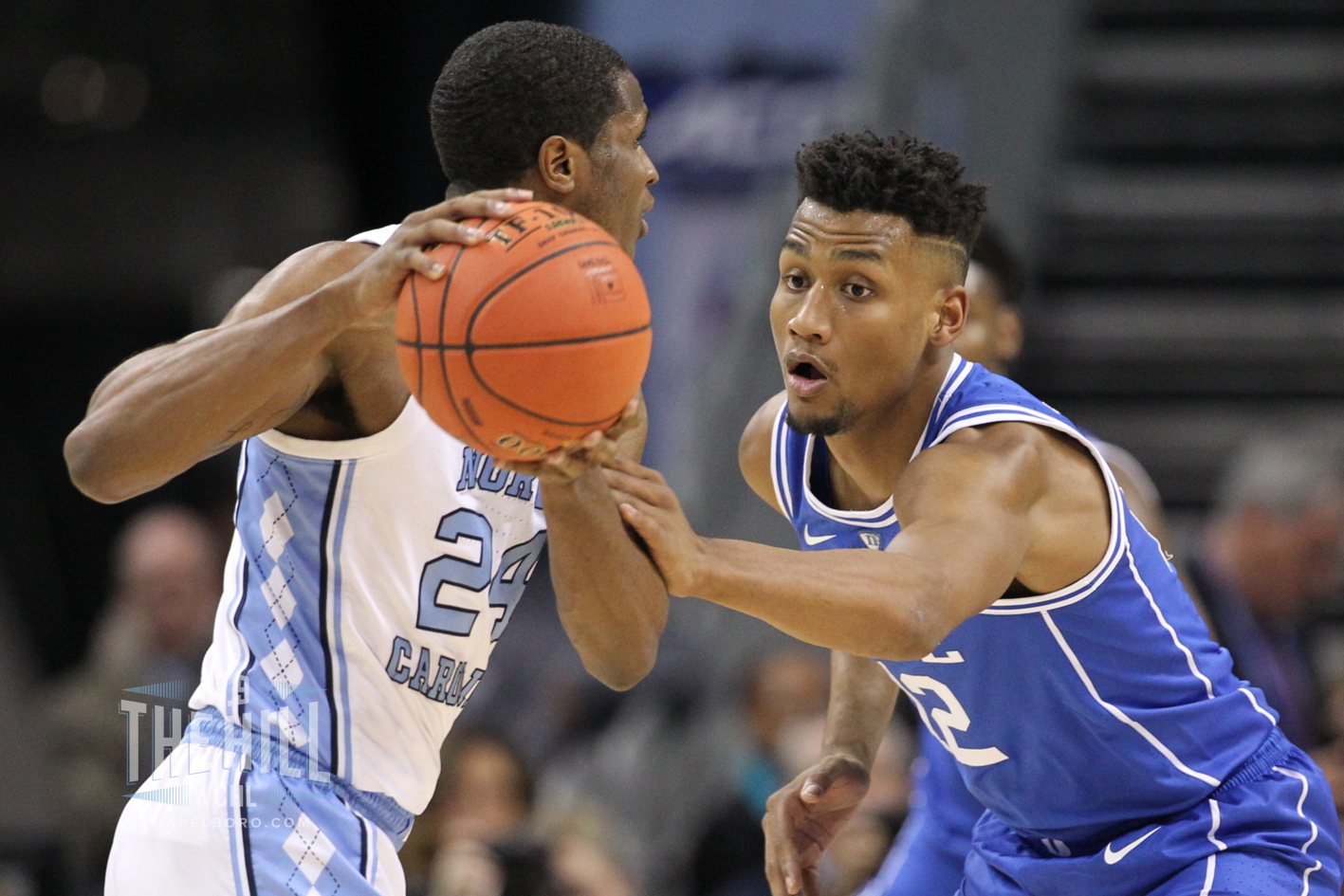 Fresh off earning a No. 1 seed in the upcoming NCAA Tournament on Sunday, UNC held on to its No. 3 ranking in the final Associated Press Men's Basketball Top 25–which was released on Monday.
ACC Tournament champion Duke returned to No. 1 in the poll, with Virginia, the Tar Heels, Gonzaga and Michigan State representing the rest of the top five.
The back half of the top 10 consists of No. 6 Tennessee, No. 7 Kentucky, No. 8 Michigan, No. 9 Texas Tech and No. 10 Florida State.
A total of five ACC teams are in the poll, with No. 16 Virginia Tech joining Duke, Virginia, UNC and Florida State.
For the full AP Men's Basketball Top 25, click here.
Photo via Todd Melet