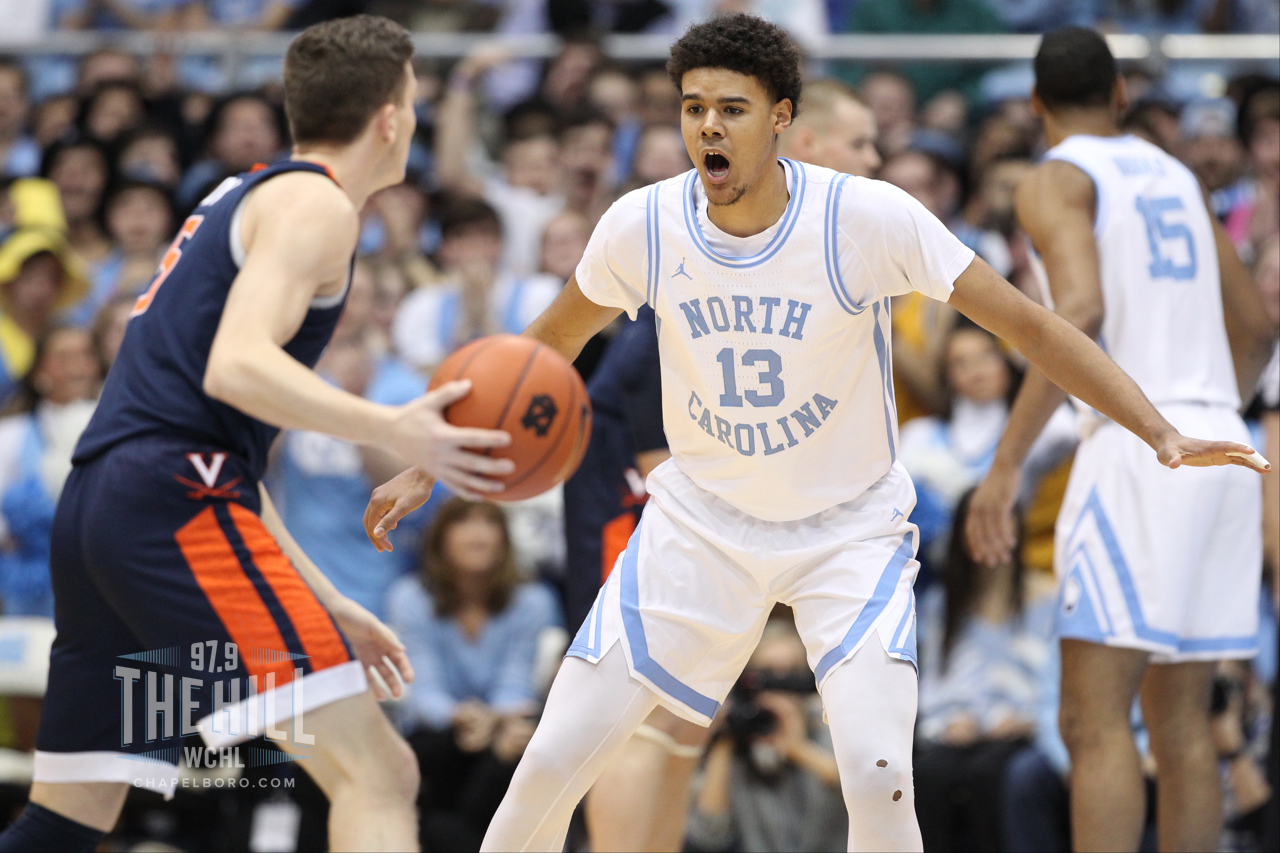 Despite a tough loss to then-No. 4 Virginia last week, UNC remains No. 8 in this week's edition of the AP Men's Basketball Top 25–which was released Monday afternoon.
This marks the third consecutive week that the Tar Heels have held onto that position.
Duke moved back into the No. 1 spot in the rankings this week, followed by No. 2 Gonzaga, No. 3 Virginia, No. 4 Kentucky and No. 5 Tennessee.
Rounding out the top 10 is a group that includes: No. 6 Nevada, No. 7 Michigan, UNC, No. 9 Houston and No. 10 Michigan State.
Including Duke, Virginia and UNC, the ACC has a total of six ranked schools this week. This also factors in No. 16 Florida State, No. 18 Louisville and No. 20 Virginia Tech.
A pair of top-25 showdowns await UNC this week, as the Tar Heels are set to face Duke on Wednesday and Florida State on Saturday.
For the full AP Men's Basketball Top 25, click here.
Photo via Todd Melet