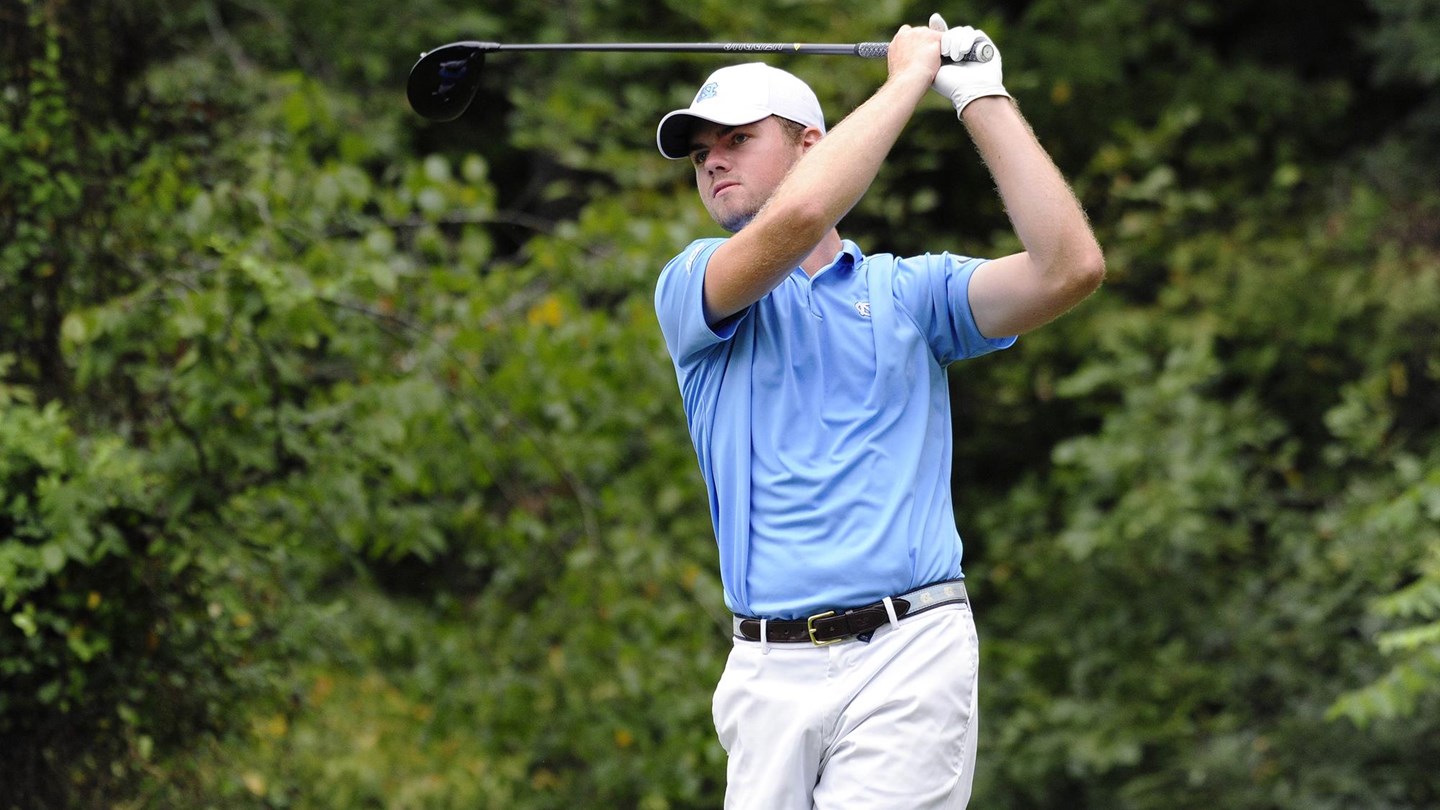 After ending Tuesday's third round with a 54-hole score of 35-over-par, the UNC men's golf team ended the Royal Oaks Invitational in sixth place on the overall team leaderboard.
The tournament was played at the Maridoe Golf Club in Dallas, Texas.
UNC shot 20-over-par in the third round, which caused the Tar Heels to slide back two spots on the leaderboard after ending Monday's second round in fourth place.
Defending NCAA champion Oklahoma State won the event with a team score of 13-under-par. The Cowboys were the only team to finish below par, and they finished 31 strokes ahead of second place NC State (+19).
On the individual side, UNC's top competitors were freshman Ryan Gerard and senior Joshua Martin–who each tied for 14th place at 7-over-par.
For the full results from the Royal Oaks Invitational, click here.
Photo via UNC Athletics