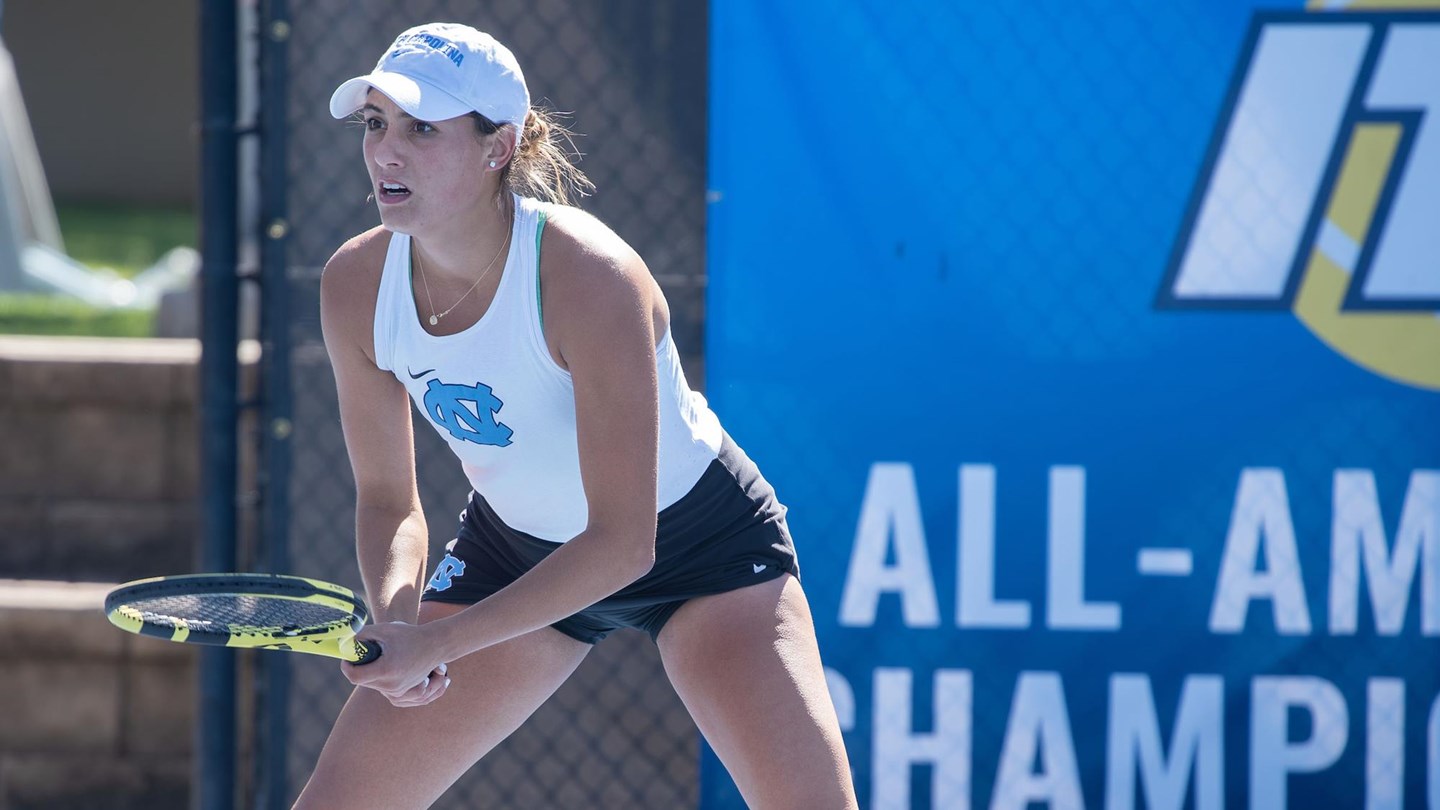 The top-ranked UNC women's tennis team saw its ACC-record 48-match winning streak come to a shocking end on Friday night in Orlando, as the No. 5 seed Pepperdine Waves pulled off a 4-3 upset over the Tar Heels in the NCAA Tournament Semifinals.
UNC (30-1) dropped the doubles point for the first time in its last 23 matches to begin the match, meaning the Tar Heels would have to win four of the six singles matches to advance.
Alexa Graham tied the score at 1-1 when she completed a 6-2, 6-3 victory on Court Two, but Pepperdine (25-3) answered with a 6-2, 6-2 win on Court Four from Shiori Fakuda.
The Tar Heels won each of the next two singles matches thanks to Fiona Crawley (6-3, 6-1) and Sara Daavettila (6-4, 6-4)–putting them just one win away from moving to the finals.
That win never came, however, as Pepperdine won both of the final two matches to seal up the huge upset win.
The Waves will take on Texas for the NCAA title on Saturday evening.
Photo via UNC Athletics
Chapelboro.com does not charge subscription fees. You can support local journalism and our mission to serve the community. Contribute today – every single dollar matters.