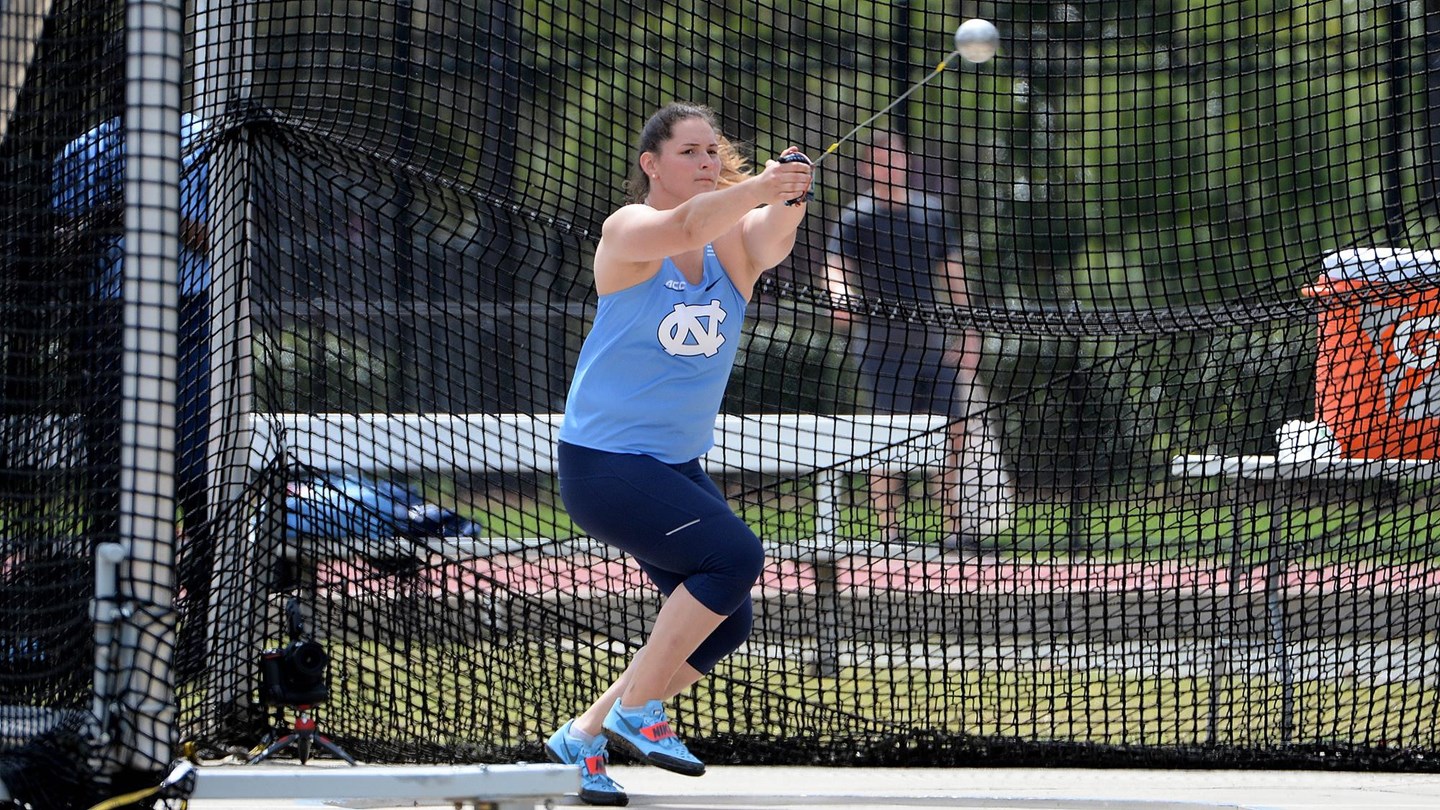 The ACC announced Wednesday that UNC sophomore Jill Shippee has been named its Women's Field Performer of the Week following an outstanding performance this past weekend at the Battle of the Blues in Durham.
Shippee–who competes in the hammer throw–shattered her own school record in the event on Saturday with a throw of 67.09 meters. Her previous mark of 64.65 meters was set just two weeks before at the Raleigh Relays.
That number was also good enough for fourth in the entire country so far this season.
This is her first time earning the ACC's weekly honor.
Photo via UNC Athletics