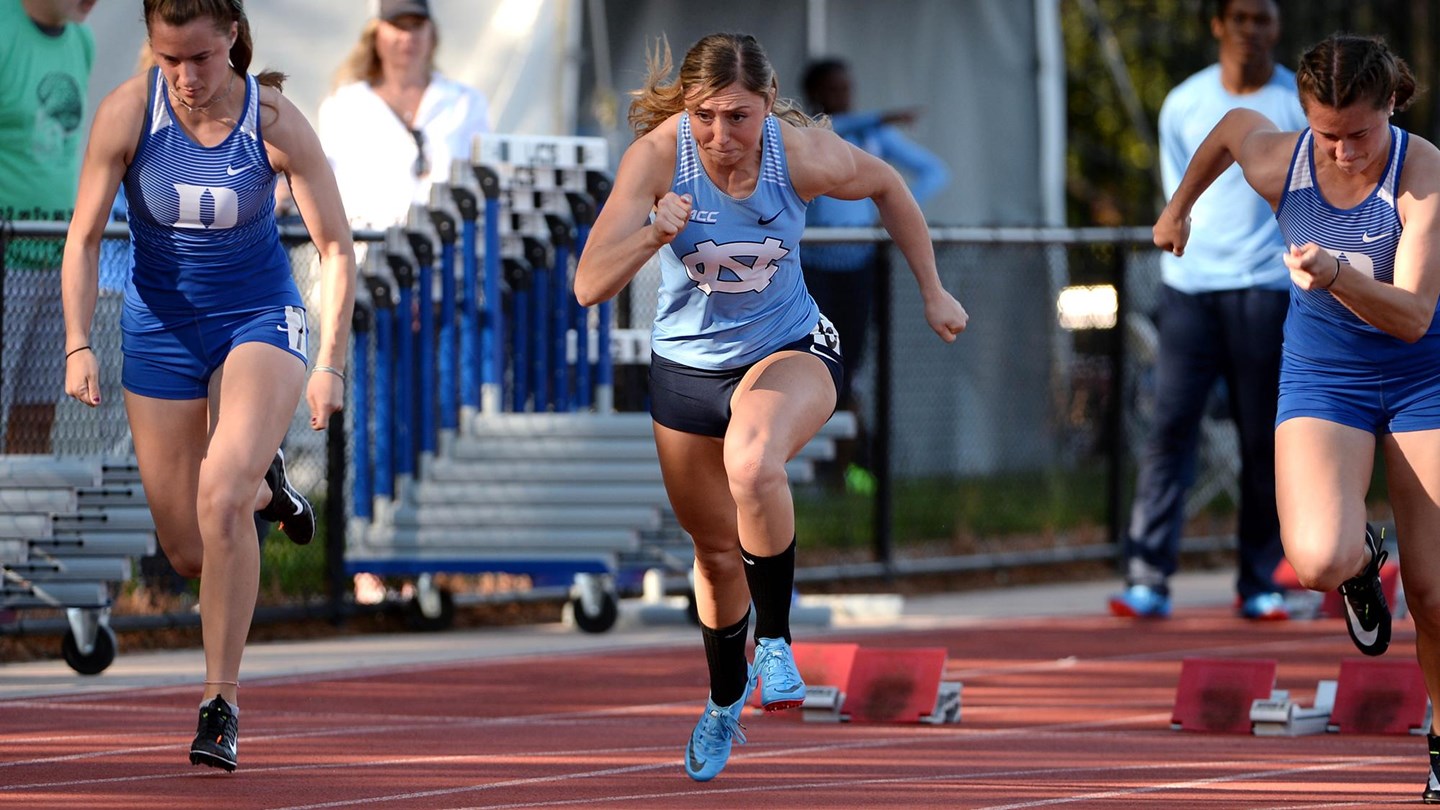 UNC sophomore Anna Keefer ran the fourth-fastest 100-meter dash for a woman in the history of the school's track and field program on Saturday as part of the Hurricane Alumni Invitational in Miami.
Keefer posted a time of 11.43 seconds, which was good enough for fourth place in the event she was competing in as well.
She also won the long jump on the same day with a jump of 6.03 meters.
"Anna Keefer had an outstanding performance in the women's 100 meter," head coach Harlis Meaders said afterwards. "She continues to get better on the track. We're still waiting for her to really put things together and get that speed on the runway because we feel like she's going to be a truly exceptional long jumper. The speed just keeps coming on the track so that's been exciting to watch."
Photo via UNC Athletics