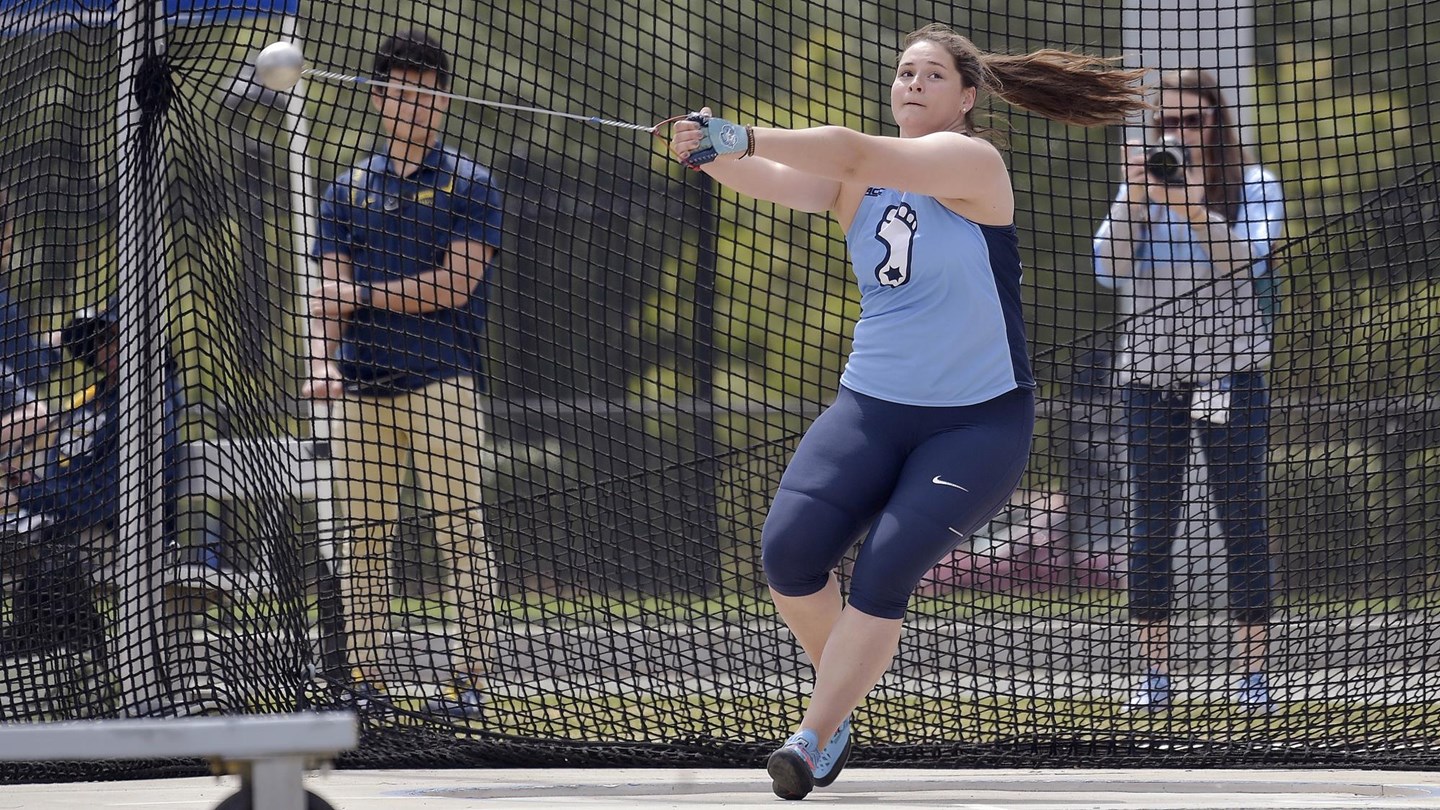 UNC track and field sophomore Jill Shippee broke her own school record in the hammer throw event on Saturday at the Raleigh Relays, as she notched a throw of 64.65 meters.
She first broke the record at the Virginia Challenge back in 2018 with a throw of 63.19 meters, before topping that number for the first time at the USATF Outdoor Track and Field Championships last June with a throw of 64.16 meters.
Saturday then marked the third time she has set a new school record.
"I'm really happy to see Jill improving at a really high level," UNC head coach Harlis Meaders said afterwards.
Photo via UNC Athletics