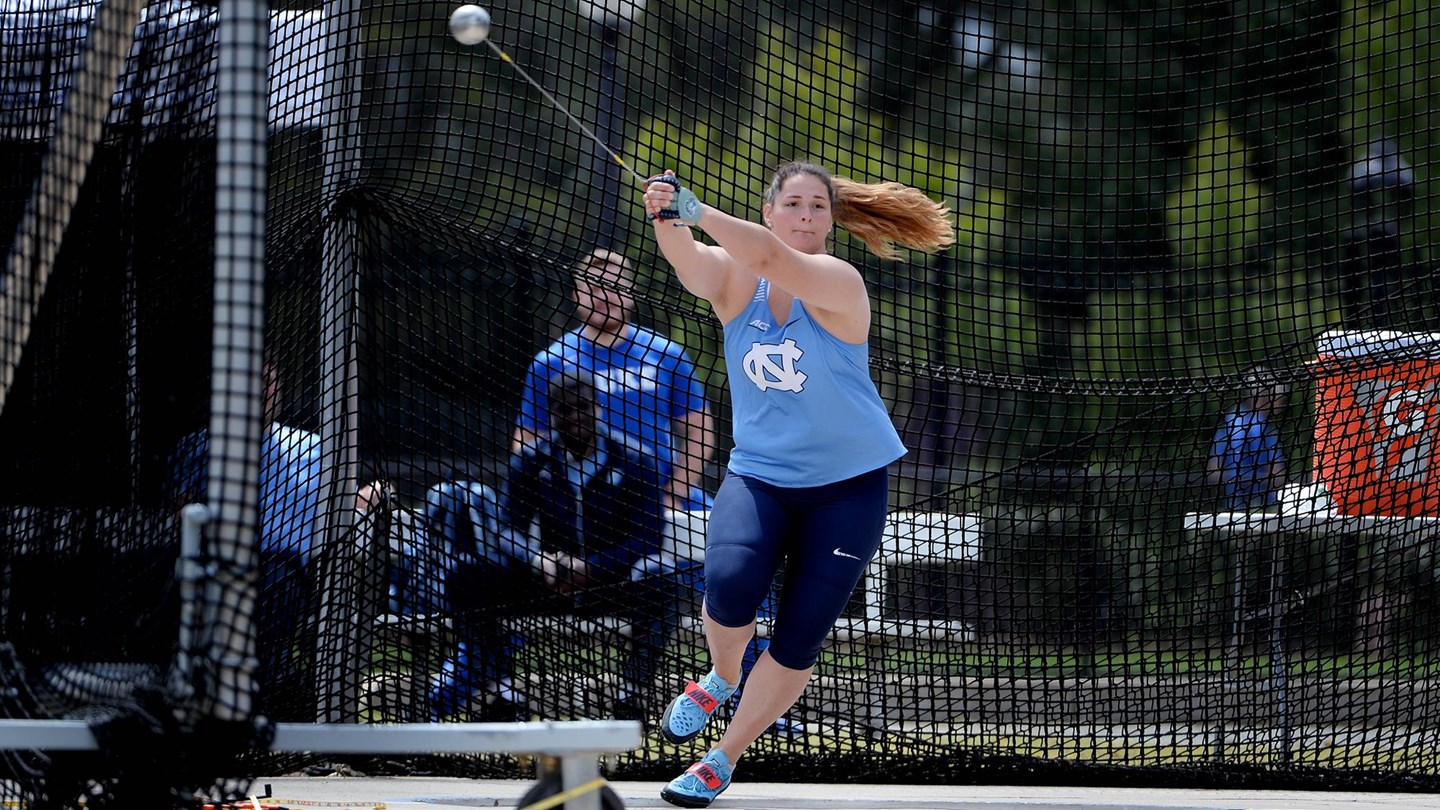 UNC track and field sophomore Jill Shippee put on yet another impressive performance on Saturday at the Battle of the Blues in Durham, as she broke her own school record in the hammer throw for the fourth time in her career and second time in the last two weeks.
Shippee recorded a throw of 67.09 meters, which destroyed her previous record by 2.44 meters.
That number was good enough to move her to the top of the ACC standings in the event and fourth overall in the entire NCAA.
"We saw our student-athletes continue to get better individually and probably the best performance of the weekend was Jill Shippee in the women's hammer throw," UNC head coach Harlis Meaders said afterwards. "Her performance today should really solidify her spot in the top 10 or at least move her up in the NCAA standings so an outstanding job by Jill."
Photo via UNC Athletics