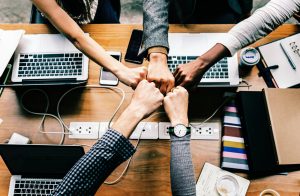 Regardless of franchises or independent business, step one is for you to "own" the business and its success. In today's "Small Business, Big Lessons," we will discuss leveraging all your franchisee resources but no matter the support or lack of support – your name is on the business as its owner and staying focused on that core principle will be the foundation for your ultimate success.
Utilize these three success tips:
Leverage all your franchisee resources – Most franchises have business consultants, marketing specialists, and more. Stay in constant contact and leverage them to their fullest.  They are another set of eyes and ears. Ask for benchmark data such as sales growth, and COGs (cost of goods sold). Are you leading or lagging your peers? Understand why and leverage any best practices. Utilize as many dollars possible in rebates, co-op marketing or content creation including social media.
Get connected – Join your local Chamber of Commerce and or other trade associations. This is a great way to build your network, spread awareness about your business and learn from other business owners. If you are running into a challenge, you will be able to quickly spot if it is just your business, the industry segment or the overall local economy impacting you.
Own it! – All too often I have spoken with people that believe a franchise is a "turn-key operation" and essentially a printing press for money. Sometimes that is what they were "sold" (verbally). What you will find quickly is it is not. While a good franchise will offer systems and support, it is ultimately up to you to make things happen. A personal example was in 2008 when our sales tanked. They literally were cut in half. No one saw that happening. It was a result of the economy. We doubled down on marketing and attracting new customers. If we waited for the franchisor to react – we would have been closed in 2008/9 vs making a 10 year run and ultimately selling with record revenues.
Think through
It may sound simple to "own it." But when times get tough, it is all too easy to play the blame game. Do not fall into that trap! Staying positive, "leading" and owning anything that happens – that's what will put you in control of your short and long term success.
Tell me about challenges you may have faced and how you "owned it" to win. Small business – franchising – own it!
This column is part of a larger series on franchising. Other entries include "Secrets of Franchising," "Know Thyself Before Investing," and "What They Don't Want You to Know About Franchising."
About the Author: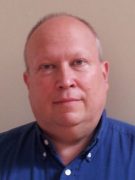 Gregory Woloszczuk is an entrepreneur and experienced tech executive that helps small business owners grow their top and bottom line. Gregory believes in straight talk and helping others see things they need to see but may not want to with a focus on taking responsibly for one's own business. He and his wife, Maureen, started GMW Carolina in 2006.