Exiting the Franchise
The time will come to sell your franchise. Maybe it's due to being ready for retirement, heath concerns, loss of a partner or just simply being burnt out. We will discuss some tips to get you ready now. The better prepared you are now – the better the resale value when you are ready and that could be sooner than you planned.
Below are considerations:
1) Keep your books clean – Do not mix business and personal finances. I lost track of the number of businesses that I considered purchasing with incredible "add backs". The typical use of add-backs is when an owner uses business funds for personal use. There may be legitimate add-backs, but my rule is if you told the government it was for business on your tax returns – that is part of the business cost. If you are doing that now – you will need to change and have at least three years of clean records. Otherwise do not expect top dollar when you sell. One lesson we learned is we had no intention of selling and operated multiple business under the same corporate name. This made it difficult to work with financial institutions even with CPA statements. They wanted a tax return that only had the entities for sale and that was not possible.
Small Business, Big Lessons: What Happened to My Favorite Dickey's Barbecue Pit location?
2) Consider a business broker – Trying to sell a business on one's own is possible but can be difficult. A good business broker will advertise for you and screen out people that do not have the financial capabilities. The franchise may also have a resale arm. Research both and understand the urgency they will have acting on your behalf. This will allow you to continue to focus on business results.
3) Financing – Small businesses can be difficult to finance. Unless the person purchasing has cash, home equity or other sources for funding – they will require a loan. Best case a financial institution with or without an SBA guarantee will fund it. Worst case is owner financing. If you end up providing owner financing – understand that the cash you get at closing may be the only money you will ever see. Ensure you have an attorney draft the paperwork but understand your risk and limits of what you can reclaim. Remember assets are typically worth a fraction if a business closes, verses that of an ongoing concern.
4) Ongoing liabilities – Be sure to work with your attorney and financial professional to ensure how you sell the business (assets vs stock) to minimizes your longer term liabilities such as lease or purchase guarantees. Know the exposure you have and factor that into your selling decision.
Think through
It is better to "plan" your exit while you are still fully engaged in your business. Many people wait until they are burnt out or near bankruptcy. At that point the books are not clean. This may lead to a longer sales cycle and fire sale prices. Keep your books clean and start preparing well in advance of when you plan to sell. Remember, life happens, and you need to be ready for unexpected twists and turns.
This column is the conclusion of a larger series on franchising. Other entries include "Secrets of Franchising," "Know Thyself Before Investing," "What They Don't Want You to Know About Franchising." and "Running a Successful Franchise`."
About the Author: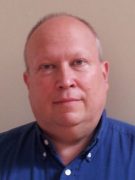 Gregory Woloszczuk is an entrepreneur and experienced tech executive that helps small business owners grow their top and bottom line. Gregory believes in straight talk and helping others see things they need to see but may not want to with a focus on taking responsibly for one's own business. He and his wife, Maureen, started GMW Carolina in 2006.