Do I have your attention? For legal reasons, I can't give any details about what exactly happened just yet, but read on to see lessons learned along the way. I'll try not to bait and switch you moving forward – but no promises!
It was very sad to see what we built up over 10 years, winning numerous awards along the way, and come crumbing down in under 10 months after being taken over by new ownership. The three Triangle locations our company owned and operated supported countless special occasions, family dinners, and more. I will do my best to share real-life lessons learned from that journey and more during the coming months. On the positive side, I continue to learn more every day. In July, I learned more about owner financing, risks, and repossession… ouch!
People have asked me "What do you know about owning and operation a small business and what makes you qualified to help me?"
Have you gone to a fitness coach that does not work out? If so, how has that gone? Is the adage "don't do as I do, do as I say", come to mind? Where do you get your business advice from?
I have gotten my experience in several areas. They include formal training and education, working for several companies, and advice from other business owners. In high school and college, I worked in fast food, pumping gas, cleaning restaurants, retail, and unloading trucks for a major delivery company on the graveyard shift. I left college for a bit and was fortunate to land a job at a technology company. Over the next few years I realized I needed to complete my degree, Electrical Engineering, and eventually continued for an MBA.
The first few jobs taught me a lot. Never work at a full-service gas station when it is raining out! It is amazing how many people only needed a dollar when it was pouring and freezing rain out! The other is no matter how difficult the job, I always tried my best to give my employer a fair day's work. When it came to the point that I felt I needed to move on – I made that decision rather that complaining and being miserable. I have always requested that courtesy in return from our employees.
I have worked for several major technology companies. Some of which have been acquired several times over. Some did incredibly well while others were on the cusp of success but could not get over the finish line to win. I have taken the experience of working with many smart people and finding the difference on the road to success most times is "getting things done" vs being the smartest person. You can take years to develop the "perfect" plan – but until you start to execute – you don't know what you don't know. The key is to be adaptable and stay positive as you figure out what needs to change. There is always a solution to a problem. Sometimes that solution is obvious to everyone but you. So ask lots of questions to learn. I always ask lots of questions – I leaned an incredible amount on how taxi company's make money and what business they are really in from a cabbie in Miami.
My wife, Maureen, and I had been talking about going into business for probably 20 years. We looked at franchisees, non-franchised, single location, multiple locations, retail, manufacturing, hospitality, training, and more. We were looking for something that was unique, people liked, and was not a high-end luxury item. It dawned on us one day – what do people in our area like – barbecue – what do we not have enough of – good barbecue! Our company, GMW Carolina, owned and operated several Dickey's Barbecue Pit locations in the Triangle for almost 10 years. We sold all three in September 2016. During that time, I continued working for an area tech company and worked with my wife nights and weekends to build our business. Back to my earlier point, I always made sure to give my employee a fair day's work. The day finally came where we took on the Area Developer rights for the State and it was getting difficult to burn the candle at both ends. I was always honest with my direct manager and also asked for direct feedback to make sure my performance was not slipping. I finally jumped into our business full time. It has been and continues to be an incredible journey. In addition to the original business, we have renovated and returned to the community several houses – I don't like the term "flipping." We went into neighborhood that were lower priced and nice. They had one house that brought the neighborhood down and could become a safety issue. We returned them in great shape adding value to the entire neighborhood.
I have also provided some consulting services for other small businesses and technology firms and sit on an advisory board today.
Fast forwarding to today. After running our restaurants successfully for almost 10 years – in 10 months the new owner closed all locations. We will be sharing some considerations on selling a business that we are still in the process of learning… we miss the great customers we came to know and they know our family and the employees that helped us build the business. We have 6 adult children and all have worked in the business at some point. On the flip side – we had our first 4th of July together in over a decade without having worked the entire day.
As of today, I am back working in tech and part time business consulting. My focus is helping Channel partners grow their business. It is an area I am passionate about and very similar to being an Area Developer and roles I have held in the past. Sort of back to my roots in tech. I hope my experience will be helpful to you. The goal each week is to save you money or make you money. If we can do both – even better. Please keep the feedback coming and looking forward to exchanging ideas.
About the Author: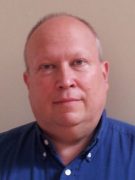 Gregory Woloszczuk is an Entrepreneur and experienced tech executive that helps small business owners grow their top and bottom line. Gregory believes in straight talk and helping others see things they need to see but may not want to with a focus on taking responsibly for one's own business. He and his wife, Maureen, started GMW Carolina in 2006.

Gregory has been fortunate to have been part of building teams for companies that went through hyper-growth as well as his own company. He also has experience in working through economic downturns and taking responsibility to fix what is in his control. The focus has always been working with partners, customers, and building a successful business channel. His range of experience includes marketing, sales, support, training, and operations.
Gregory holds an MBA from Nichols College.