With many capacity restrictions on business, it is a requirement for survival to revisit your original business assumptions. What is in the well overused terminology the "new normal" for your business?  It may be necessary to start with a blank page. Let's looks at core assumptions and how to move forward or maybe not…
1)    Back to the basics – At the core, what business were you in and what are you in now?  Example, if you have a restaurant that originally had a 200 seating capacity and are limited to 25% capacity now, how do you make money with 50 seats? If you are a live music venue, comedy club, bowling alley, how do you make money to cover rent, payroll, product costs, insurance, taxes, etc? Take a conservative approach to forecasting. Prior to the fall of 2008 and the financial crisis, we had phenomenal business 7 days a week and tremendous corporate catering. Almost overnight sales fell 50%+ and never fully recovered. Corporations cut staff, that hurt lunch time meetings at all locations. Higher unemployment cut mid-week take out. Most corporations cut all corporate caterings for employees and forced use of in-house catering if they had it. We made two pivots. One was to focus on weddings. The other was to partner with off site locations to provide upgraded food services at their venues. That got us to a sustainable business. What is your pivot?
2)    Cash is king – Money management is critical but when the flow may have been either shut off or reduced to 25% of normal – projecting future cashflow is vital. This is where you will need to make some profoundly serious decisions depending on the projections. How quickly can you turn cashflow positive? What is the dollar amount of the gap and can you cover via loans or possibly a partnership? The result may also be you need to liquidate vs digging deeper. See previous column "Know your numbers or close now!".
3)    Marketing – I am a big advocate of marketing in all economic conditions. Having said that, one needs to adapt to current conditions. If your budget is 4% of sales and you are executing on your annual plan, now is the time to revisit and "right size" it.  Any opportunity to get earned vs paid media is a bonus. Look at what you are doing to help your community and make sure people know about it. Things that resonate with most people in our current environment are what you are doing to provide safety for employees, customers, and giving back to the community as best as you can.
Think through
The unprecedented forced closing of business with rents and other expenses still due has created a situation no one has ever seen before. Now with the possibility of temporary or permanent reduction in business capacity, serious consideration needs to be given on what can be done to make the business cash flow positive. Most people know I am an optimist but also a realist. Take the time to think through the survival plan and if it is truly possible. Be honest with yourself. America is the land of opportunity and small business is the heart of innovation. I would love to learn about what you are doing to be creative in this difficult time.
Feel free to post comments or email them to me. Small Business, Big Lessons® – Stay well, and make time for a new plan.
About the Author: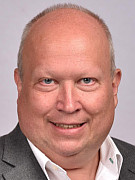 Gregory Woloszczuk is an entrepreneur and experienced tech executive that helps small business owners grow their top and bottom line. Gregory believes in straight talk and helping others see things they need to see but may not want to with a focus on taking responsibly for one's own business. He and his wife, Maureen, started GMW Carolina in 2006.
Chapelboro.com does not charge subscription fees. You can support local journalism and our mission to serve the community. Contribute today – every single dollar matters.