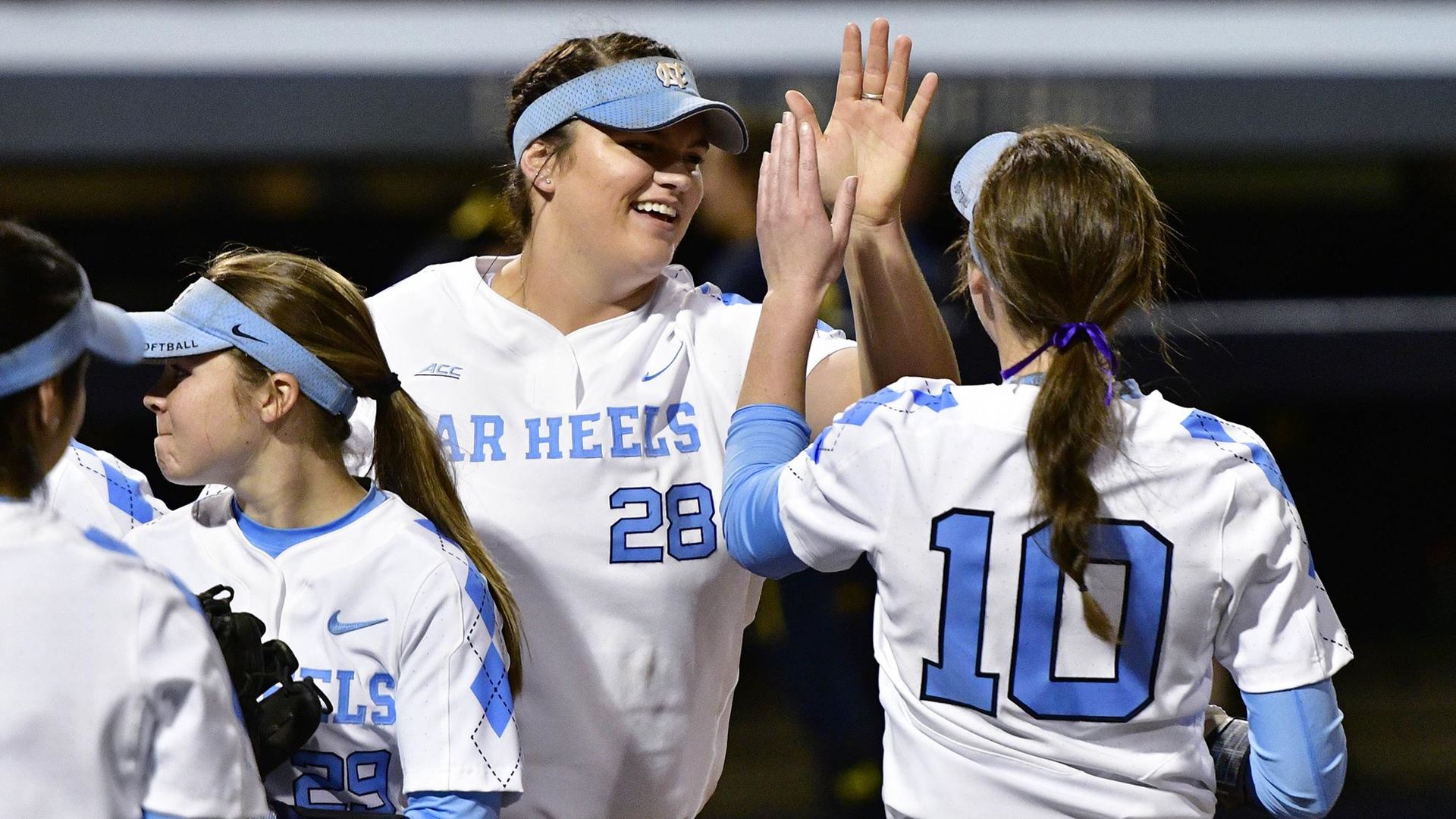 The UNC softball team continued its incredible run of shutouts on Tuesday night in Chapel Hill, as it defeated the Coastal Carolina Chanticleers by a score of 9-0.
For the Tar Heels (23-13), this marks their fourth consecutive win without allowing a single run. Coastal Carolina, meanwhile, drops to 29-11 with the loss.
Brittany Pickett threw four shutout innings to pick up the win on the mound, while Hannah Nommenson tossed the fifth–and final–frame as UNC was able to win the game early due to being ahead by so much.
Pickett also homered in the game, one of two Tar Heels to do so along with Kristina Burkhardt.
Up Next:
UNC will go for five wins in a row on Wednesday when it hosts Liberty at 6 p.m.
Photo via UNC Athletics