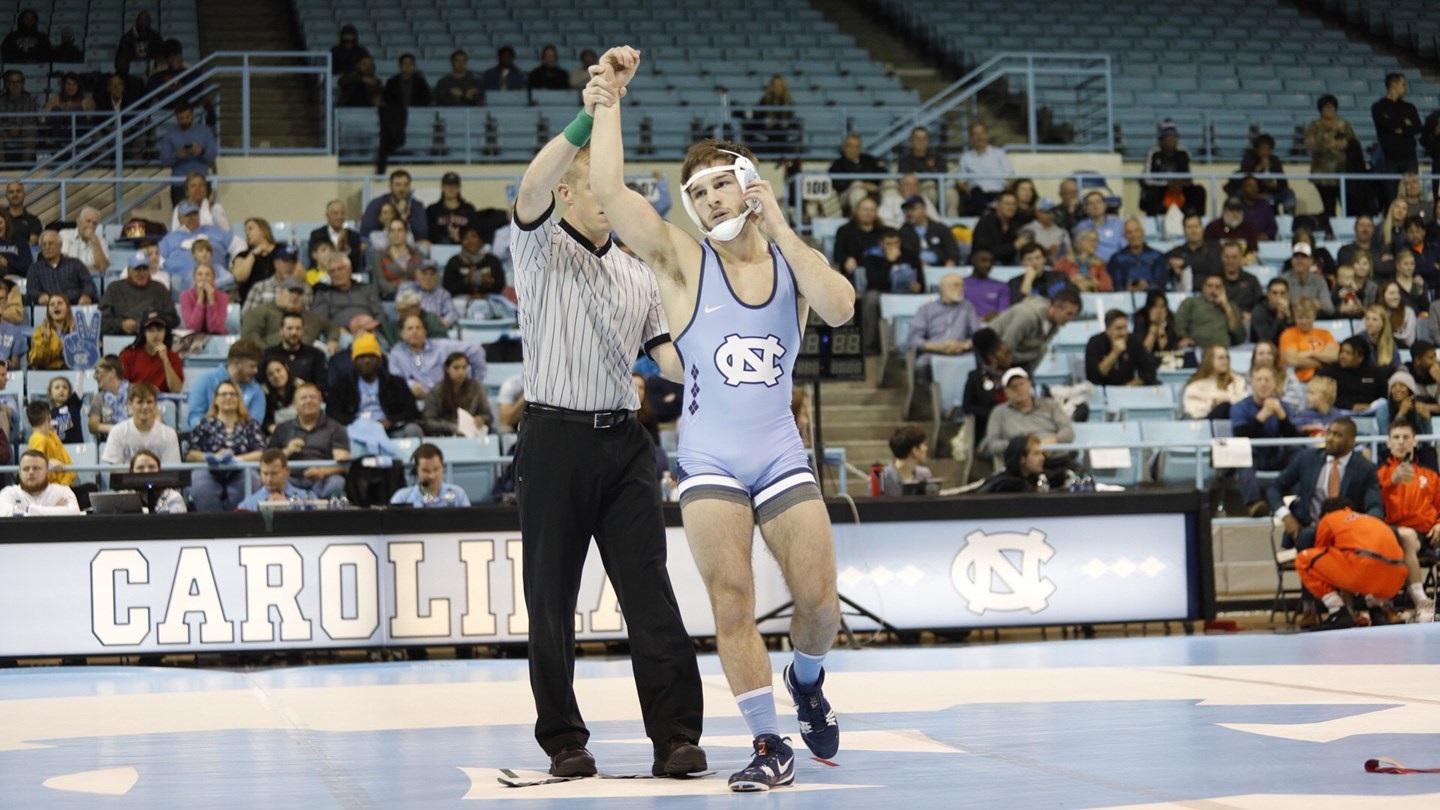 UNC sophomore Austin O'Connor was recognized Tuesday as the ACC Wrestler of the Week coming off of a dominant performance against No. 12 Princeton this past weekend.
O'Connor–the No. 2 ranked wrestler in the country at 149 pounds–scored a pinfall victory over No. 9 Mike D'Angelo and needed just 1:14 to do so. This win also propelled the Tar Heels to a team victory over the Tigers.
So far this season, O'Connor is 15-1 overall and 5-0 in dual meets.
He also becomes the second Tar Heel to receive ACC Wrestler of the Week honors, joining teammate A.C. Headlee.
Photo via UNC Athletics