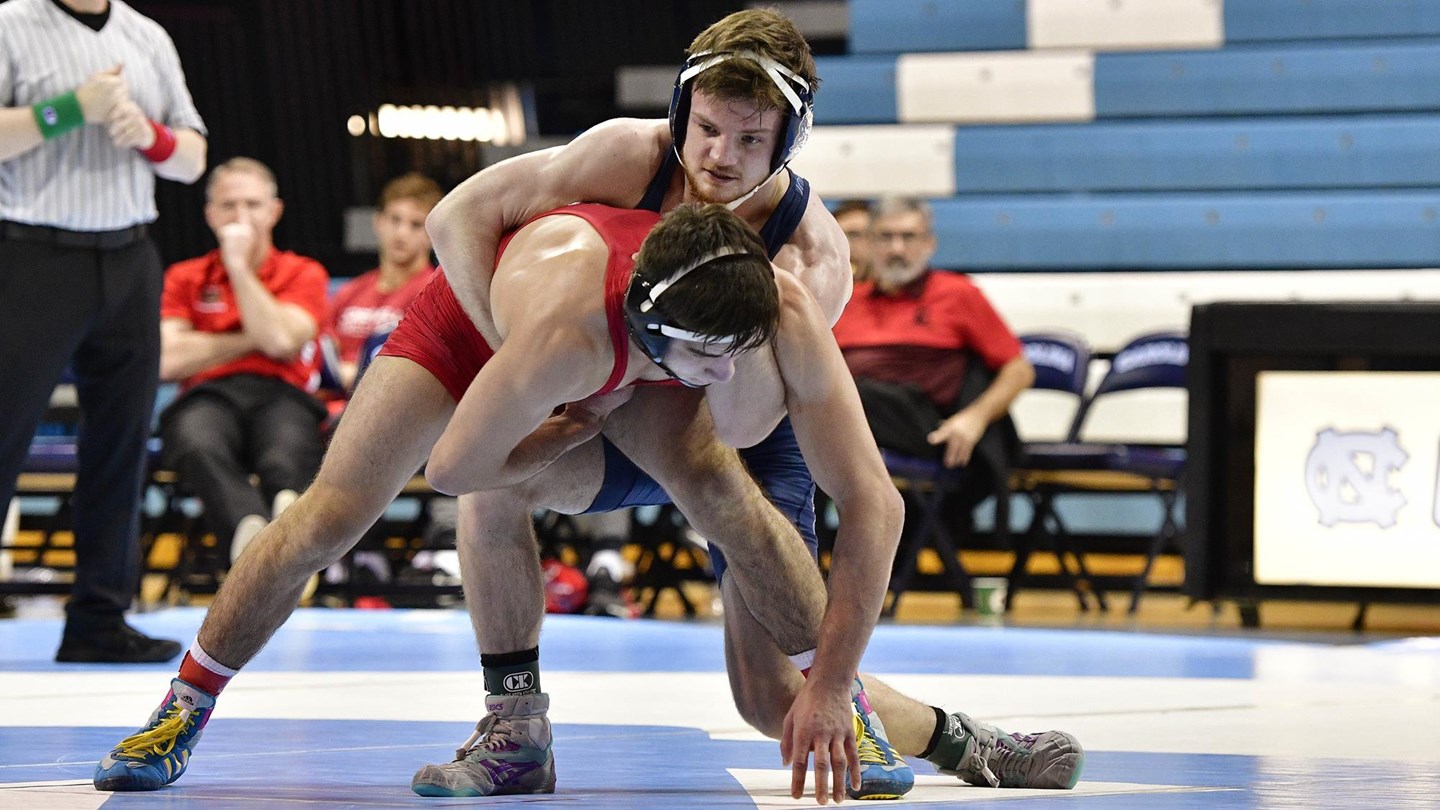 UNC senior A.C. Headlee was named Tuesday as the ACC Wrestler of the Week following a huge win over No. 10 ranked Will Lewan of Michigan last Friday that helped give No. 17 UNC a win over the 19th-ranked Wolverines in the Tar Heels' first dual meet of the season.
Headlee was unranked at 157 pounds coming into that match, having previously competed at 141 pounds throughout his college career.
Leading 3-2 late in his match against Lewan, Headlee scored a takedown towards the end of the match to secure the 5-2 victory.
Photo via UNC Athletics