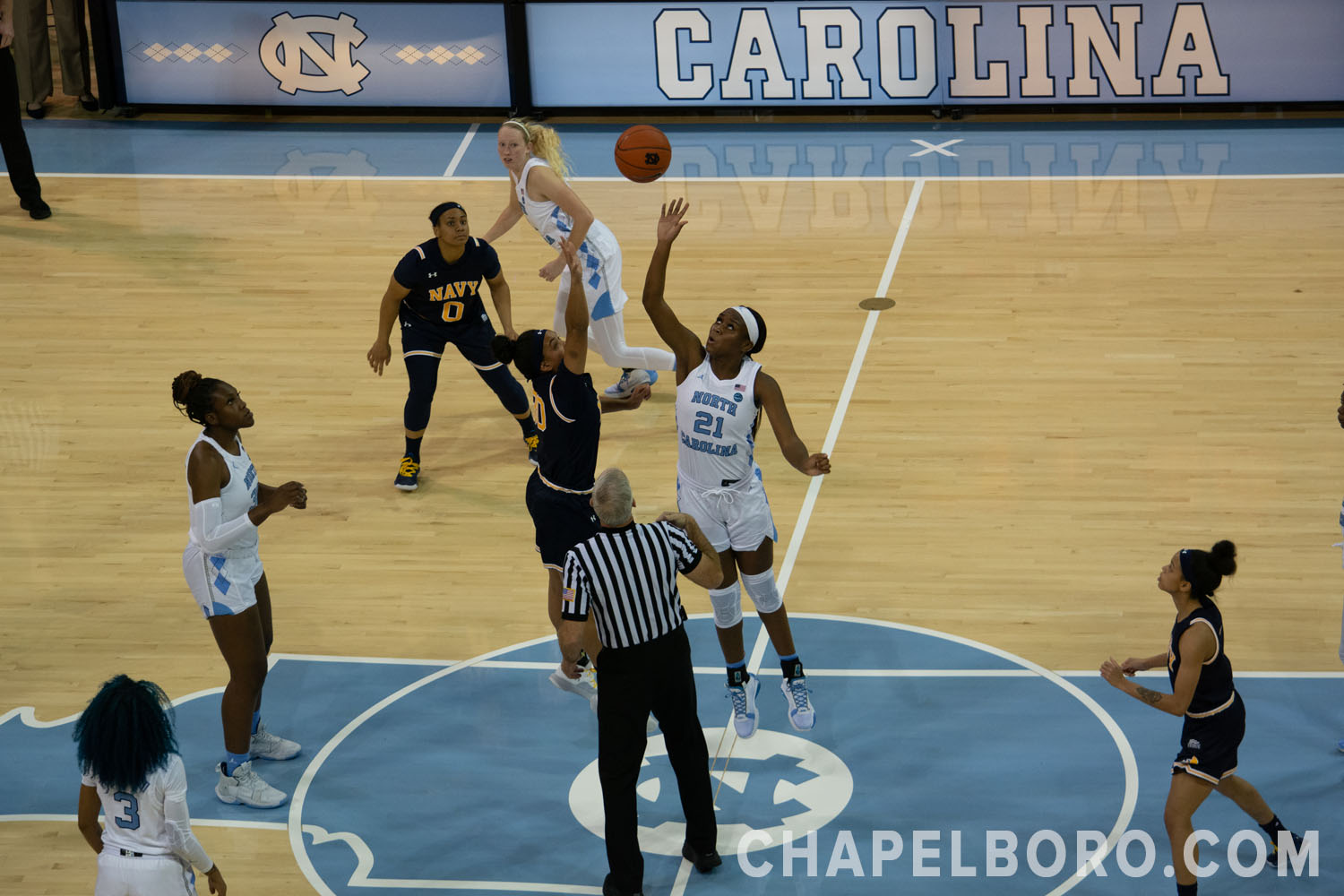 The UNC women's basketball team spent Veterans Day on Monday by improving its record to 2-0 to begin the 2019-20 campaign, rolling to an 80-40 victory over Navy thanks to four players scoring in double figures.
Taylor Koenen led the team by tying her career high with 21 points, while Janelle Bailey added 20. Koenen and Bailey together outscored the entire Navy team.
In addition to those efforts, senior guard Medinah Muhammed contributed 13 points and freshman Malu Tshitenge put up 11 points and grabbed nine rebounds.
UNC led by 20 points after the first quarter and continued to pull away over the rest of the game.
Navy's 40 points were the fewest by a Tar Heel opponent since Alabama State had 35 back in November 2016.
Up Next:
UNC returns to action on Friday, when it hosts Charleston Southern at 5 p.m.
Photo via Dakota Moyer