Join Chela on a special "Tu for Two" expedition way out west – or, at least to the Ackland's newest exhibition!
"Way Out West" is an exhibit featuring the Hugh A. McAllister Jr. Collection that's now on display at the Ackland Art Museum. The showing consists of 80 pieces spanning 150 years that depict uniquely Western subjects in American history, with a specific focus on the artists who discovered the American West for themselves.
Artists such as Albert Bierstadt, Thomas Moran, Ansel Adams, Awa Tsireh, Dorothea Lange, Edward Weston, and Allan Houser are on display with works in a variety of mediums, from paintings and photography to sculpture. Landscapes, people, landmarks and more grace walls and show floors, and you can listen to Chela's full conversation with Nick Carter – resident expert at the Ackland – below before checking out the exhibit for yourself!
---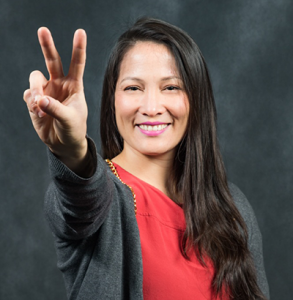 "Tu for Two" is a recurring series presented by the Ackland Art Museum that chronicles the bi-weekly adventures of WCHL's Chela Tu as she explores some of the lesser-known gems around town. Join Chela on Mondays as she ventures out into Orange County and beyond to find the most delicious food, the most amazing activities and experiences new things with some of the most interesting people! 
Podcast: Play in new window | Download