This week's "Tu for Two" sees Chela make her way out to New Hope Commons in Durham to further investigate one of the area's hidden gem restaurants that's quickly gaining traction: Sister Liu's Kitchen!
Offering truly authentic, family recipe, unapologetically Chinese food — Sister Liu's is fast becoming a favorite for anyone looking for big flavor in small packages, since dumplings (as well as as a northern Chinese specialty Sister Liu calls a "Chinese Burger") are the house specialty! If you've listened to "Tu for Two" before, you already know Chela's intense love for dumplings, so Sister Liu's is sure to be a treat!
---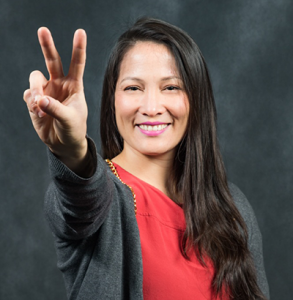 "Tu for Two" is a recurring series presented by the Ackland Art Museum that chronicles the bi-weekly adventures of WCHL's Chela Tu as she explores some of the lesser-known gems around town. Join Chela on Mondays as she ventures out into Orange County and beyond to find the most delicious food, the most amazing activities and experiences new things with some of the most interesting people! 
Podcast: Play in new window | Download