You've probably heard his voice enough to recognize it from a wide variety of commercials over the years, but Mark Jacobson does more than pitch you on purchasing a new or pre-owned car from one of his dealerships.
If you head to the top of the "Used Car Superstore" in Durham, you'll find the Dream Machine Showroom. Mark Jacobson's Dream Machines is a privately-owned collection of classic and unique cars from across the decades, from the historically significant to the just plain cool.
Including about 28 cars, both showroom-ready and in various stages of restoration and repair, the Dream Machines collection is a unique slice of automotive history. Join Chela this time on "Tu for Two" as she tours the collection, and listen to her conversation with Jon, who oversees the collection and knows quite a bit about these vintage beauties!
---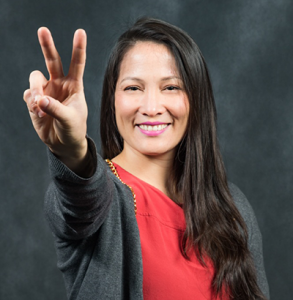 "Tu for Two" is a recurring series presented by the Ackland Art Museum that chronicles the bi-weekly adventures of WCHL's Chela Tu as she explores some of the lesser-known gems around town. Join Chela on Mondays as she ventures out into Orange County and beyond to find the most delicious food, the most amazing activities and experiences new things with some of the most interesting people! 
Podcast: Play in new window | Download