Welcome to Woman Crush Wednesday!
This week, join 97.9 The Hill's Ali Evans for a conversation with Lashon Harley — the director of Durham Tech's small business center.
In her work, Lashon helps to provide startups and entrepreneurs with the ideas, information and tools they need to make their businesses sustainable and successful — not to mention profitable.
"[The ideal candidate is] someone who wants to work on a business idea, whether they're a startup or existing business," said Harley. "The Reason why we said 'someone who wants to work' is because a lot of people have the idea in mind, but they don't necessarily want to get into action with it. 'Action,' for us, is anything from 'I have an idea that I need to talk all the way through' to 'I want to expand my business, I need to restructure my business.'"
Great opening session at Women In Business Summit! We discussed #MentalHealth and #Entrepreneurship. Thanks Roberta McCullough of Women's Business Center NC and Lashon Harley of Durham Tech SBC for sharing great advice and gems! #RealGlowGetters #LadyBizness #GGWIBS pic.twitter.com/uyXR34qayO

— Accented Glory (@AccentedGlory) March 30, 2019
The resources available at Durham Tech's small business center assist businesses — established and new alike — to thrive in our community. Harley herself can be contacted directly to schedule a counseling spot on her calendar by visiting calendly.com/durhamtech-sbc
Listen below for the full conversation between Ali and Lashon, and check back next Wednesday for another introduction to some of the most amazing women in our community!
---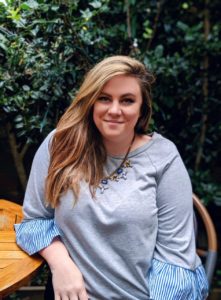 Join 97.9 The Hill's Ali Evans every Wednesday for another edition of "Woman Crush Wednesday," a three-minute weekly recurring segment made possible by Mosaic Comprehensive Care that highlights motivated women and their impact both in our community and beyond. If you'd like to nominate so meone to be featured on WCW, email ali@wchl.com
Podcast: Play in new window | Download