Back in March when the lockdown orders started, I talked about ways we could continue to grow even while stuck at the house.
Pretty quickly, I learned that my stance was a bit naive, and for many people it was really just about surviving — whether that meant avoiding getting sick or staying financially afloat.
But soon after that, we all realized that we weren't going to get out of this predicament in a month, or even a few months' time. And we were going to have to try and figure out how to keep pushing forward with our businesses and our lives however we could.
Often, that took creative choices and strategic pivots.
But what I've learned most is that it's really about opening yourself up to new opportunities.
When we get scared for our lives and livelihoods, we enter fight-or-flight mode and that makes us clench up and cover up to protect ourselves. But to be malleable, we need to do the opposite. We need to be open to organic connection and allow those connections to create the sparks that they might create.
It doesn't happen if we force it.
And when we're in fight-or-flight, we try to force it.
There are a few different ways I opened myself up to these organic connections in the past few months and they've all created new opportunities that have left me in better positions.
I've talked about the virtual presentation I gave for US Sailing back in May before. They were an existing client and I offered a free storytelling presentation to their members. A few people reached out for one-on-one calls the next week. One of them is on the board for an event in Massachusetts that will need a keynote speaker and another person has come back for coaching several times and we are now collaborating on a documentary to raise money for leukemia later in August.
I've also talked about being open to virtual connection during this time (even though we are all pretty tired of Zoom calls) in this column before. If you read that article, you'll remember me joining a call with the "Enlightrenpreneurs" group on Facebook and the financial planner that reached out to me afterwards.
Well, now he's hired me for two month's worth of story coaching and a three-hour workshop that he will provide for his clients for free (I hope his clients open themselves up to this opportunity!).
There have been plenty of virtual connections that I've opened myself up to recently.
A friend and former podcast guest told me I had a lot in common with another friend of his and we should connect. I didn't know why or what would come of it, but I trusted.
That led to me being on the other friends podcast about mental health and then that interview being featured in Thrive Global, Arianna Huffington's company dedicated to providing solutions to stress and burnout.
And finally, one opportunity I've been contemplating for about six months now was joining the rapidly-growing community on Tik Tok. While mostly full of teens and 20-somethings doing different dance trends, there are many channels that are growing by mixing entertainment and educational content.
I noticed that none of my contemporaries are utilizing that space.
Back in 2012, a friend from the fitness community was telling me how much of an opportunity this app called Instagram was. But I didn't want to have to learn another platform.
After seeing what Instagram became in the following few years, I vowed to never miss that kind of opportunity again.
And today, with only six Tik Tok videos created, one of them is almost at 500,000 views.
So often, we try to control the direction our lives go with brute force or let our fears dictate the moves that we make.
But when we let our guards down and open ourselves up, we allow new paths to arise that we may not have even known existed.
Then, it's on us to choose whether to take them or not.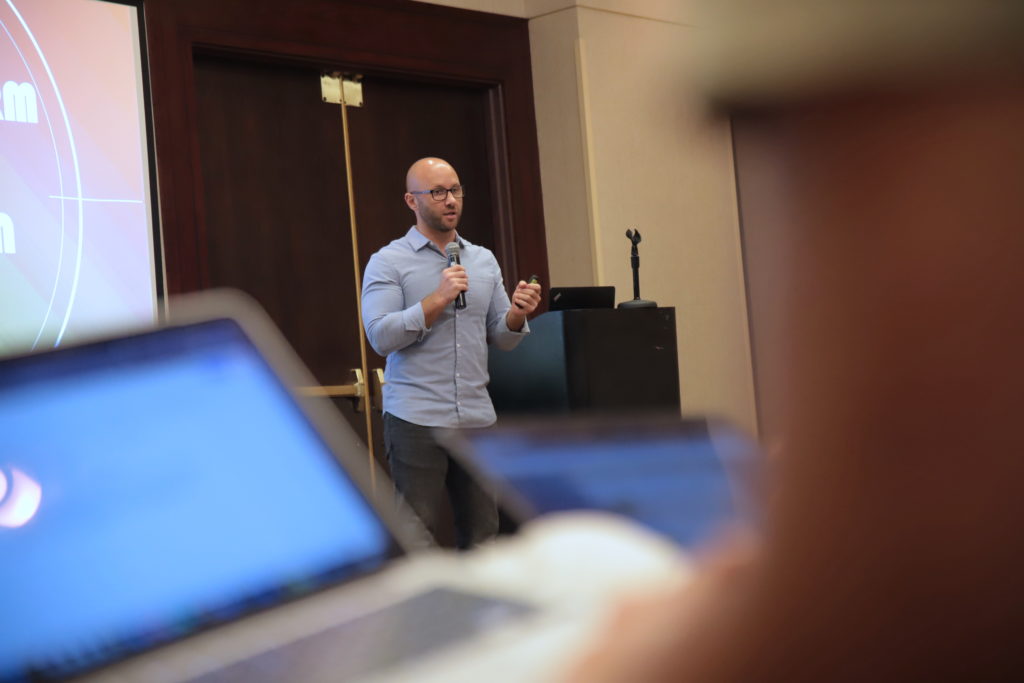 ---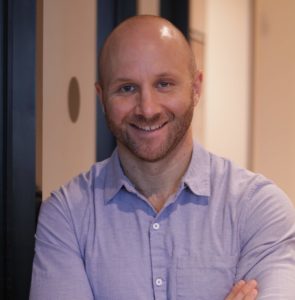 Rain Bennett is a two-time Emmy-nominated filmmaker, writer, and competitive storyteller with over a decade of experience producing documentary films that focus on health and wellness. His mission is simple: to make the world happier and healthier by sharing stories of change.
You can read the rest of "Right as Rain" here, and check back every Wednesday on Chapelboro for a new column! 
---
Chapelboro.com does not charge subscription fees. You can support local journalism and our mission to serve the community. Contribute today – every single dollar matters.