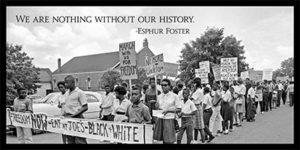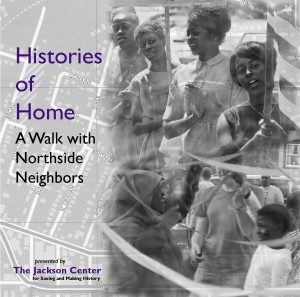 The Marian Cheek Jackson Center is a non-profit staffed by people who have dedicated themselves to preserving the past and future of historically black neighborhoods in Chapel Hill and building strong community ties in the Northside and Pine Knolls neighborhoods.
Today's edition of "This is Tourism" features George Barrett and Yvonne Cleveland, associate director and office manager at the Jackson Center, respectively.
The center specializes in oral tradition and history, and one of the ways they work to keep oral tradition alive is through the Soundwalk of Northside. A feature-length documentary designed to be listened to while physically walking through the neighborhood, the Soundwalk takes history and firmly ties it to the place where it actually happened and the lives of the people involved.
Listen below to hear Barrett and Cleveland's conversation with WCHL's Ron Stutts, and to learn more about the Jackson Center, its programs and how the preservation of history helps to inform and strengthen our future.

This weekly segment uncovers the local impact the tourism industry has on our community, told through the stories of the people who make tourism flourish in Orange County. Listen during the Ron Stutts Show every Thursday at 8:40 for a new "This is Tourism" live interview!
Podcast: Play in new window | Download