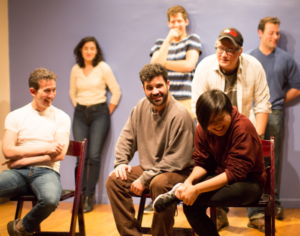 This week on "This is Tourism," WCHL's Ron Stutts speaks with Ali Farahnakian from The PIT, Chapel Hill's premier comedy theater on West Franklin Street in downtown Chapel Hill. The PIT hosts everything from stand-up and improv to workshops and hilarious game nights, but the fun doesn't stop with comedy shows and community events – The PIT also hosts top-notch training and team-building exercises!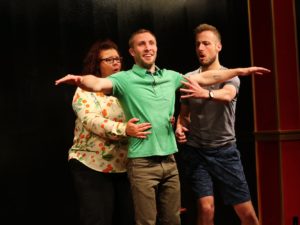 Corporate training can be tiresome, seminars and conferences can get stale quickly. The PIT offers a unique combination of improvisation, physical exercises, games and critical thinking that guides a team toward better communication, listening practices, public speaking habits, and more. There's a lot of fun to be had at The PIT, so listen to the full conversation below and learn more about Franklin Street's best up-and-coming spot for local comedy!
---

This weekly segment uncovers the local impact the tourism industry has on our community, told through the stories of the people who make tourism flourish in Orange County. Listen during the Ron Stutts Show every Thursday at 8:40 for a new "This is Tourism" live interview!
Podcast: Play in new window | Download